5 Artists You Should Know: Alternative rock edition
1) Paradise Fears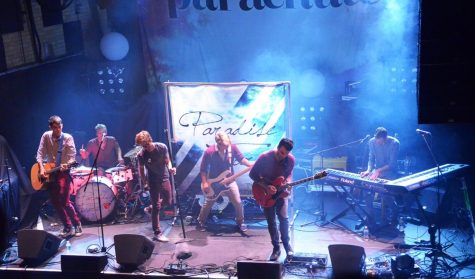 Wendy Day // Wikimedia Commons
Shelving this band in one genre seems difficult; their eccentric discography follows a myriad of genres like rock, pop, folk and even at times jazz. However, their debut album, "Yours Truly," unquestionably falls into the alternative rock genre. With energetic songs like "Advice" and "More Than Lust" to contrast softer, more acoustic songs like "Yours Truly" and "Get To You," Paradise Fears begins off as an undoubted member of the alt-rock world. With the release of their second studio project album "Battle Scars," an eight-track EP, it's evident that sticking to one specific genre and sound is difficult for Paradise Fears. Breaking alt-rock boundaries and adding pop sounds, "Battle Scars" found itself peaking at No. 2 on the iTunes Alternative Charts in 2013. Similar to "Battle Scars," they released a studio album called "Life In Real Time" that mixed almost every sound that Paradise Fears aimed for throughout their career into one well-constructed album. From their constant change in genre to their unique twist to alt-rock, Paradise Fears carves out a corner for itself in the music industry.
Listen for yourself: "Get To You" from their debut album is a perfect example of the band's sound: heartfelt lyrics with an acoustic beginning to a rhythmic finish.
2) Weathers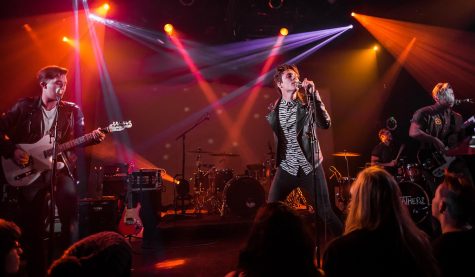 Justin Higuchi // Wikimedia Commons
Breaking through with their debut single "Happy Pills," Weathers found a spot for themselves in the alternative rock world. Forming in 2015, Weathers have since released two singles and an album. Working with acclaimed producers like Tim Pagnotta, their debut album "Kids In The Night" offers listeners a captivating soundtrack. With rousing electric guitars, striking percussions and magnetizing vocals, every song on this album leaves an impression on the audience. Tackling topics such as mental health, their opening tracks for "Kids In The Night" and "I'm Not Ok" assure their listeners that it's completely okay to not be fine. With lyrics such as "too many issues so I wouldn't blame you" to the chorus, "I'm na na na not okay," the song creates a sound that sticks throughout the entire album. Weathers definitely continues to write and sing with energy and passion that seems to glue itself to the crowd.
Listen for yourself: "Casual Monday" represents the sound that Weathers seem to be aiming for, with rhythmic guitars and smooth vocals.
3) Wolf Alice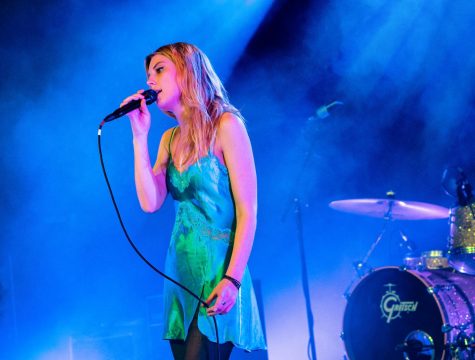 Paul Hudson // Wikimedia Commons
Wolf Alice fails to stick to the boundaries of alt-rock and constantly finds themselves exploring and mixing numerous genres, like grunge and '90s rock, to create songs like "Yuk Foo." Lead vocalist Ellie Rowsell doesn't fail to immerse her audience with her vocal abilities in songs like "Don't Delete The Kisses." After releasing their debut EP, "Blush," this band quickly rose to fame, attaining nominations to the Grammys and other significant award shows. Delving into topics such as hopeless romanticism and self-empowerment, their sophomore studio album "Visions of a life" produces a myriad of inexplicable feelings and hits every sound the band has generated so far.
Listen for yourself: "Beautifully Unconventional" is packed with energetic drums, funky guitars and eccentric vocals.
4) The Stolen
Hailing from New Jersey, this quartet produces music that stays true to the alternative rock genre. Gaining partial fame by touring with acclaimed acts like The All-American Rejects and Jake Miller, The Stolen constantly creates music that is quick to take place on top charts, including those of iTunes Alternative and Billboard. Their debut album, "Fragile Heart," mixes the California sound with the softer guitar riffs of alternative rock. Songs like the opening track, "Euphoric," encompass every element of this genre, using the drums when needed but not over-doing it with the bass lines. The backing vocals on the track "West Coast" along with Dominick Cuce's powerful vocals create a sound that the band doesn't fail to carry throughout the rest of the album. Each member of this band brings something unique to the table with their sound, generating music that seems true to the alternative rock genre as a whole.
Listen for yourself: "Overboard" portrays the sound that The Stolen seems to be clearly aiming for; with its pop-inspired rhythmic sound, the band creates a song with hearty lyrics.
5) DREAMERS
Formed in 2014, DREAMERS have quickly risen to fame by sharing the stage with notable artists like Catfish And The Bottlemen, Weezer and The Maine. With the release of their debut album "This Album Does Not Exist," DREAMERS found themselves peaking at No. 7 on the Alternative Radio Charts. The effervescent guitar riffs from Marc Nelson and catchy drums on this album show the unique sound DREAMERS strive to bring into the alt-rock world. Nick Wold's strong vocals along with the jumpy percussion from Jacob Wick on songs like "Painkiller" and "To The Fire"  show the true potential of this band. Since the release of their debut album in 2016, DREAMERS have released two more EPs consisting of songs such as "Fly" and "Screws."
Listen for yourself: "Sweet Disaster" encompasses the overall sound of their debut album, creating a fun and catchy tune.
Leave a Comment