5 Artists You Should Know: K-pop edition
The hallyu wave is irrefutably here, and so are we for every minute of it. BTS' latest appearances on American national television, the sold out venues of Monsta X's seven-day US tour, and the Blackpink single "DDU-DU DDU-DU"' s place in the Billboard's Hot 100 are only a few of the more recent examples of K-pop's growing presence in American media. But as captivating as their eye-catching attire and flawless choreography is, these popular K-Pop acts aren't everything to K-Pop. In fact, here are five artists that you may have missed while you were busy trying to learn BTS' "Idol" dance but are worth every bit of the same hype.
1) Astro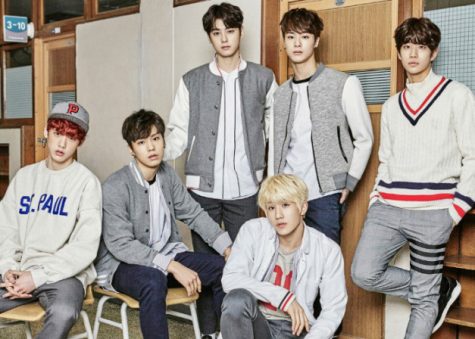 This six member boy group, consisting of members JinJin, MJ, Cha Eunwoo, Moonbin, Rocky and Sanha, debuted under Fantagio Entertainment on February 23, 2016. Since their debut, Astro has remained faithful to their refreshing image, and their latest album further underscores this   concept with its playful melodies and light-hearted lyrics. In recent years, the sixtet has reached a wide range of audiences with their upbeat tempo and have been recognized by Billboard as one of the best new K-pop groups of 2016.
Listen for yourself: "Crazy Sexy Cool" comes together with a snappy tune that can easily get stuck in your head for days.
2) (G)I-dle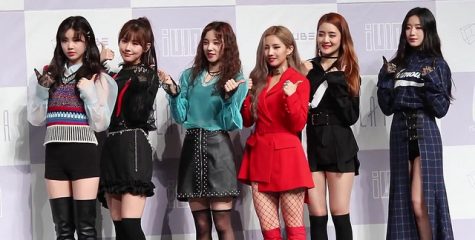 Another sextet, this hot and upcoming girl group (G)I-dle is composed of members Miyeon, Minnie, Soojin, Soyeon, Yuqi, and Shuhua. They enjoyed immense success over their song "Latata" in Korea and worldwide after their debut in May of 2018. Their songs mix trendy, exotic sounds to give them a distinctive style. To speak of how successful, the song peaked at No. 4 on the Billboard World Digital Song Sales chart.
Listen for yourself: To truly understand the group's style, listen to "Hann," a catchy tune with sassy and bold lyrics.
3) Kard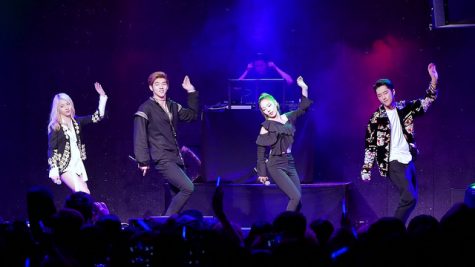 The fact that they are a mixed gender quartet notwithstanding, Kard stands apart from its peers for a variety of reasons. For one thing, the members, J.seph, B.M, Somin and Jiwoo, undeniably make for a formidable presence onstage. The team is also well-known for their music style which has recently incorporated Latin music trends in contrast to the generic tunes that dominant K-Pop.
Listen for yourself: Broadening the definition of synth-pop, Kard's song "You in Me" mixes the traditional synth-pop style with Latinesque sounds to generate the perfect song to dance to in your bedroom.
4) Bolbbalgan4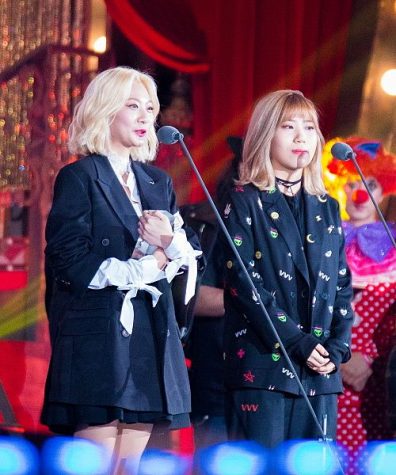 Known for their Korean drama Original Soundtracks (OSTs), this female duo—Ahn Ji-young and Woo Ji-yo—produces songs that flip from the warm and fuzzy to the mascara-running dramatic. Their sweet, slightly husky voices and borderline acoustic tunes combine to produce some of the most delightful pieces enjoyed by avid K-Pop fans today. The unique vocal qualities of Bol4 also help to underscore their more serious OSTs, imbuing their songs with a somber tone that deepens the experience of the drama-watchers. Their recent hit "Some" was favored by South Korean pop-listeners for its particularly lighthearted, whimsical lyrics sung by the honey-sweet voices of the two singers.
Listen for yourself: "Some" from their EP, Red Diary Page. 1, ties together indie guitar riffs and smooth vocals to produce a fun and catchy tune.  
5) The Rose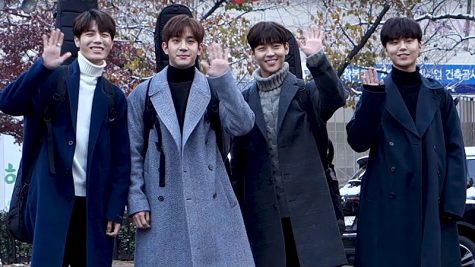 Despite having debuted rather recently, this four-member band has already toured in America, visiting places from New York to San Francisco to meet with their international fans. The lead vocalist of this band, Woosung, boasts a unique, husky tone that captures his audience and draws them further in with each breathy note. In a land where pop music is overrun with mainstream idol music, the Rose opens up an avenue into the sub-genre of indie pop, enabling K-pop enthusiasts to explore the perfect middle ground between the catchy and experimental through their songs.
Listen for yourself: "Baby" an indie-synth-pop song encompasses the vocals and sound that is The Rose.