TikTok influencer Nessa Barrett opens up about mental health struggles with her debut album "young forever"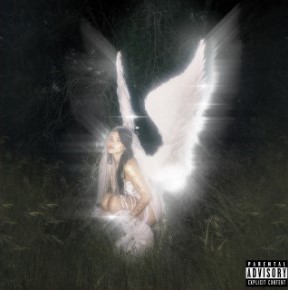 Warning: Sensitive topics such as suicide, mental health struggles and disorders are mentioned in this article.
It's not new for an influencer to venture into different industries to broaden their audience, but it takes a gem to be successful. Beating the odds, TikTok star Janesa "Nessa" Barrett establishes herself in the music industry with her bold debut album "young forever" on Oct. 14.
Barrett first rose to fame on the social media platform TikTok in 2019. Throughout her journey on the internet, Barrett has been open about her struggles with her mental health and trauma. From public heartbreaks, suicide attempts, visits to the psych ward, a Borderline Personality Disorder diagnosis, to the suicide of her best friend and fellow Tiktoker, Cooper Noriega, earlier this year, Barrett's experiences are strongly reflected in her music. Hoping to advocate for mental health and share her own struggles with mental wellness, Barrett began her music career in late 2020. 
Sonically, "young forever" is similar to her 2021 EP, "Pretty Poison." The combination of dark synth, electric guitar and drums make the sound of the album incredible. It's astonishing how well Barrett manages to connect multiple experiences in her life into one cohesive album, while still managing to maintain a strong overarching sound that fits the mood of the album so well. Barrett's choice to create a piece without guest appearances makes the album feel so much more personal.
What truly makes this album unique is Barrett's ability to trap the listener in the world that is "young forever." If you dig beyond the catchy melodies, you'll find a dark and morbid plight. The album opens with "tired of california," where Barrett expresses her exasperation with the insipid friendships and futility that accompany stardom in Los Angeles. The chorus incorporates the catchy melody of Suzanne Vega's "Tom's Diner." Over this melody, a choir of children sing, "I'm so tired of California, I'm so tired of LA," which alludes to the theme indicated by the title: staying young forever. Barrett's sweet-like-honey vocals over the perfect potion of punk rock and bedroom pop make this my personal favorite track off of the album. 
"
The combination of dark synth, electric guitar and drums make the sound of the album incredible."
Even if you're unable to relate to the complex layers of emotions and trauma, Barrett serves a soulful sound that makes it impossible to be immersed in the intensity of feelings. The relatability of "f**kmarrykill" and "talk to myself" is where Barrett highlights the human ability to be self-destructive. Transitioning from discussing her darkness, Barrett derives strength and love from the people surrounding her in "forgive the world" and "too hot to cry." 
Track eight, "madhouse," gets personal, with Barrett's brutal experiences in the psych ward. "They gon' put me in a madhouse, shove pills down my throat while I space out," Barrett sings airily, referring to her trip to the pediatric psych ward after her suicide attempt at 14 as well as a more recent incident in August following Noriega's death. The second-to-last track, "die first," is a heart-wrenching pop anthem where Barrett prays to never face the death of a loved one. Although the track was originally dedicated to her mother, Barrett's recent experience with losing a friend has entirely changed the implications of the track. Barrett says goodbye to her demons in the final track, "lucky star," praying for positivity and protection for her future. The album is left on an optimistic note where Barrett pays tribute to her traumatic past, which has left her stronger than ever. 
One of my few issues with this album is the order of the songs. "Pretty Poison" had an order that made more sense — Barrett created a storyline that went from her seeking revenge to getting more vulnerable by showing us her battle with self-image. However in "young forever," Barrett alternates between revenge pop, self-deprecation, to hopeful – this left me confused on what story Barrett is trying to convey. Regardless of the order, the overarching theme is clear and that's what makes the album truly powerful. 
Barrett knocks down her TikToker stereotype and redefines herself as a musician with the moving pop masterpiece that is "young forever." I was thoroughly impressed with this body of work, especially since it's a debut album. I would rate "young forever" an 8.5 out of 10.