Sasha Hassan, News Editor
September 16, 2018
"Isn't it so cute?" Ms. Karen Dennis gushed in front of the classroom, brandishing a heat resistant mitt for holding heated beakers. She playfully snapped the red rubber...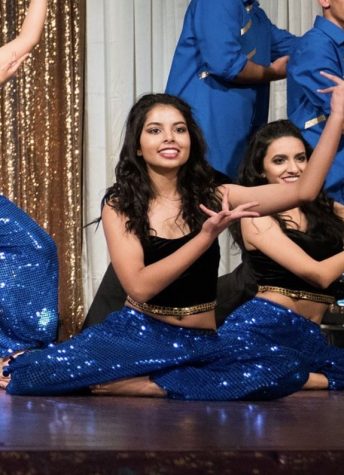 Teju Anand, Assistant Photography Editor
September 15, 2018
Anyone can be an outstanding and successful teacher as long as they have passion for what they teach. Juniors Sana Bharadwaj and Sakshi Akki have started a business called...
Young budding journalists try their hand at news writing
June 30, 2018
This summer, the Wildcat Tribune mentored several young elementary and middle schoolers, teaching them...
SRVUSD implements pilot program for multi-gender multi-stall bathrooms in district high schools
June 8, 2018
On May 22, at a district board meeting, a pilot program for the conversion of one multi-stall bathroom...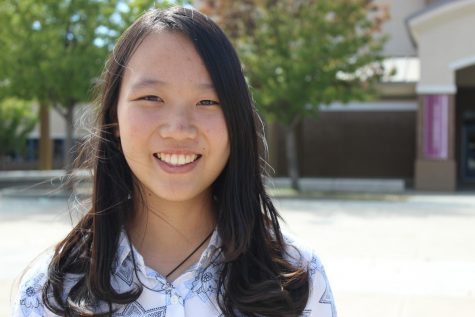 Daniel Shen, Managing Web Editor
September 15, 2018
If you glanced at her as she strode down the hallway or saw her laughing with her friends, she might just seem like the average San Ramon teenager. Her black hair is tied...
Sarah Kim, Maitri Parikh, and Harshita Neralla
May 27, 2018
The school year is drawing quickly to a close for all Dougherty Valley students, but for Max Gaasvik, Kaushika Uppu and Ishika Rakesh, the last day at school will probably...
Practicing plogging paves path to a prettier planet
April 28, 2018
When I first yelled "Hey Jonathan! Do you plog?" to DVHS senior Jonathan Chen one day in our Government...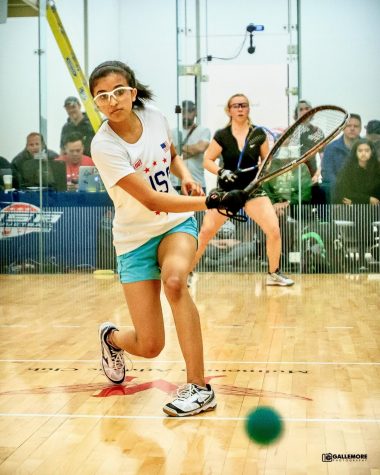 Racquetball player Nikita Chauhan "serves" success on the court
April 17, 2018
Making waves as a young athlete in a sport not often recognized, Dougherty Valley High School junior...
Riya Bindlish, Opinions Editor
May 15, 2018
The hallways look a lot different now — at least to me. I see something that I didn't see before. It prowls around, consuming us, slowly, and attacking us at our weakest...
Amanda Su, Editor-in-Chief
May 15, 2018
Everyone, Thanks to everyone who submitted questions this issue! Since April is the month right before college decisions, prom and graduation, it's understandable...
You're missing out on the deal
May 15, 2018
Dear Reader, All this talk of a "polarized" and "divided" nation is misleading: if all politics...
Viewpoint: School dances breed coercion
March 30, 2018
Prom is just around the corner, and pretty soon prom asks will begin to inundate your Instagram feed....
Steven Deng, Copy Editor
September 19, 2018
The Dougherty Valley women's varsity volleyball team lost to the Carondelet Cougars at a home game...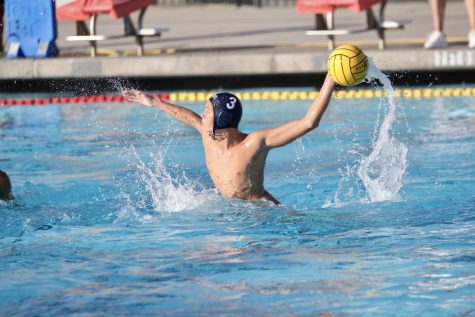 Michael Han, Assistant News Editor
September 13, 2018
Despite a losing record and playing a game the day before, the Dougherty Valley men's water polo team...
Varsity Women's Volleyball triumphs over Monte Vista, 3-1
September 13, 2018
The Dougherty Valley Wildcats triumphed over the Monte Vista Mustangs at a home game on Sept. 6, winning...
Eagles stun Patriots to win franchise's first title
March 8, 2018
On Sunday, Feb. 4, the Philadelphia Eagles stunned the New England Patriots in Minneapolis on Super Bowl...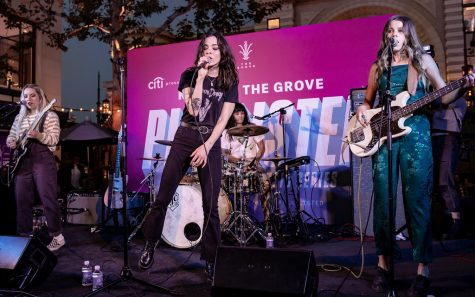 Harshita Neralla, Social Media Manager
September 16, 2018
Many talented artists get swept under the mat due to overplayed songs on the radio. From Taylor Swift to Lovelytheband, you've heard of most of the artists, but here are...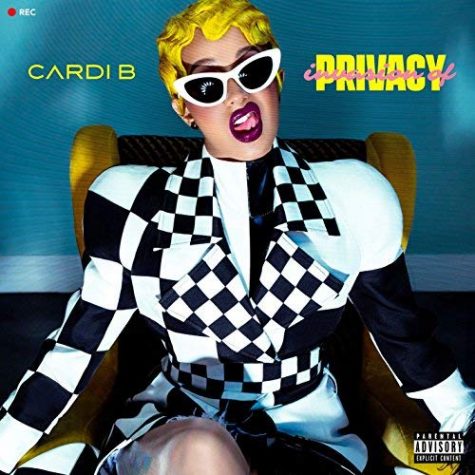 Daniel Shen and Kavin Kumaravel
September 4, 2018
She was 16 when she joined the Bloods gang. Three years later, to escape poverty and domestic violence, she became a stripper. Today, Cardi B. struts a $500,000 engagement...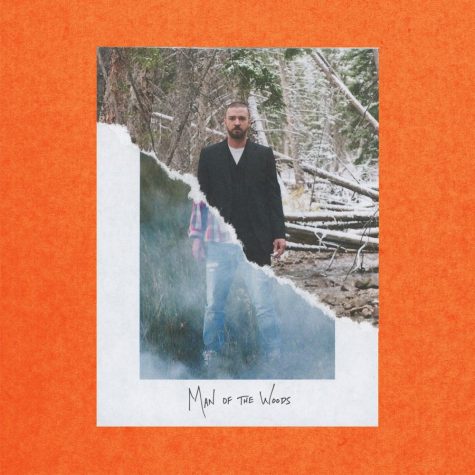 Timberlake kindles a new spirit in album "Man of the Woods"
March 30, 2018
With the release of "Man of the Woods" on Feb. 2, Justin Timberlake brings his music back to his...
It's game over for "Ready Player One"
March 30, 2018
After the release of the CGI-heavy trailer, dedicated fans have been practically salivating for the movie...
Vikram Balasubramanian and Skyler Spears
March 30, 2018
The eight-part series based on the graphic novel by Charles S. Forman, "End of the F***ing World," is a dark comedy and a perfect netflix binge. It's a romance story...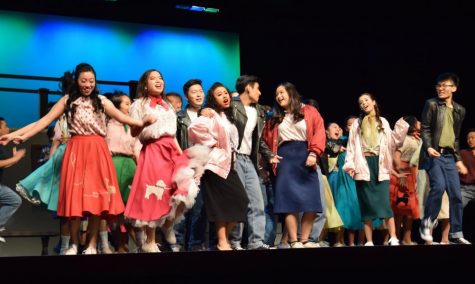 Elisa Fang and Pranav Chillappagari
March 8, 2018
An excited chatter filled the space in anticipation, and lively discussions of the cast, people's love for "Grease" and the homework to procrastinate on could be heard...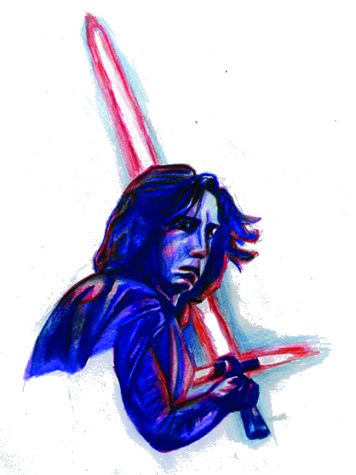 "The Last Jedi" leaves a lasting impression on its audiences
January 27, 2018
With its grounded morality and climactic action, director Rian Johnson's take on the Star Wars franchise...
Bay Area presents "Harmony:" a boundary-breaking comic book
December 1, 2017
Tracy's Annual Become One Voice Comic Show brought more than just fun costumes and cool gadgets; there,...