Amruta Baradwaj, Activities Director
May 27, 2018 • No Comments
The fight for gun control grows ever stronger, with more students demonstrating their leadership abilities by forming clubs and organizations to advocate for reform. Students for Social Change, based in Pleasanton, is one...
The Rise of ASMR reveals something telling about modern culture
May 27, 2018
The internet has been the breeding ground for a variety of strange trends, with perhaps one of the most infamous being ASMR, which has skyrocketed into popular culture. ASMR,...
Another memeingful club created at Dougherty
May 27, 2018
Amidst a jumble of volunteering, science and math clubs at Dougherty, the new Meme Culture and Internet Safety Club will be charting a new path into Dougherty at the start...
Amanda Su, Elisa Fang, and Anumita Jain
May 27, 2018
*Names have been changed to protect identities. It was 10:43 a.m. on May 16, around the end of brunch. The AP English Language and Composition exam was taking place in...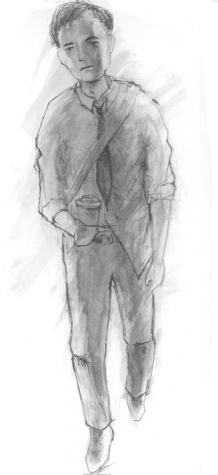 December 2, 2016
Dougherty High School teachers are struggling to live in San Ramon due to a combination of a high cost of living, relatively low salaries and a lack of subsidized housing...
Armaan Rashid, Co-Editor-in-Chief
May 15, 2018 • No Comments
Dear Reader, All this talk of a "polarized" and "divided" nation is misleading: if all politics is just a negotiation of sympathies, and it is, we're only divided...
Miguel Dickenson, Assistant Opinions Editor
March 30, 2018 • No Comments
Prom is just around the corner, and pretty soon prom asks will begin to inundate your Instagram feed. Generally, school dances such as prom allow wishful (and very hormonal),...
Ask Amanda: Socializing, self-worth and serious doubting of Amanda's qualifications to run this advice column
March 30, 2018
Everyone, Thank you to everyone who submitted questions this issue! Based on the questions I received, it seems like March has been kind of a rough month for a lot of people....
You're missing out on the liberal bias
March 8, 2018
Dear Reader, Reality has a stupidity bias. To be perfectly clear, bias is the enemy of objectivity, objectivity is truth and truth is good journalism. So here we sit...
Ronit Kumar, Sports Editor
March 8, 2018 • No Comments
On Sunday, Feb. 4, the Philadelphia Eagles stunned the New England Patriots in Minneapolis on Super Bowl...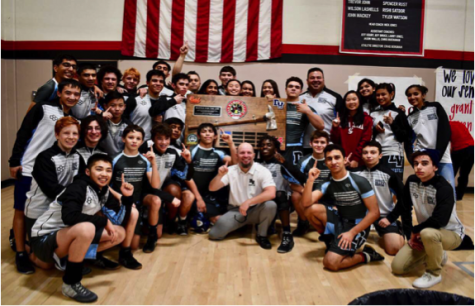 Steven Deng, Staff Writer
March 8, 2018 • No Comments
This season, the DVHS Wrestling team held a record of 4-1 and ranked second in the East Bay Athletic...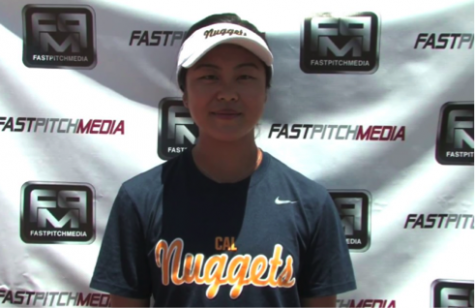 Softball updates: college and injuries
March 8, 2018
Men's Basketball dominates Grizzlies and Wolves after loss to Spartans
March 8, 2018
Eric Chang, Staff Writer
March 30, 2018 • No Comments
With the release of "Man of the Woods" on Feb. 2, Justin Timberlake brings his music back to his origins, surprising his fans and critics with an unfamiliar combination...
Sasha Hassan, Co-News Editor
March 30, 2018 • No Comments
After the release of the CGI-heavy trailer, dedicated fans have been practically salivating for the movie adaptation of "Ready Player One," directed by Steven Spielberg...
"End of the F***ing World" pierces the mind of a teenager
March 30, 2018
The eight-part series based on the graphic novel by Charles S. Forman, "End of the F***ing World," is a dark comedy and a perfect netflix binge. It's a romance story...