5 Artists You Should Know: Pop punk edition
Bands like Green Day, Blink-182, All Time Low, and Panic! At The Disco have set the scene for most pop-punk bands, but between their award-winning albums and endless careers, other immensely talented artists are swept underneath the mat quickly. In fact, here are a few pop-punk artists that you may have missed while sifting through Panic! At The Disco's endless discography.
1) Artist Vs. Poet
The band Artist Vs. Poet has been active since 2007, but due to multiple changes with its former record label and changes in its style of music, most of its band members have left, leaving only two. Starting off as a power pop band, its debut album doesn't fall under the pop punk category. Its third album and latest studio release, "Medicine" focuses on changing the band's sound to include more drums and guitars. From its lead single "Fresh" to the title track "Medicine," the band doesn't fail to keep us entertained with their catchy percussion and eccentric guitar riffs.  
Listen for yourself: "Miserably Loving You"  strays away from the pop punk scene to a more acoustic territory but still shows this band's ability to write vulnerable songs.
2) WSTR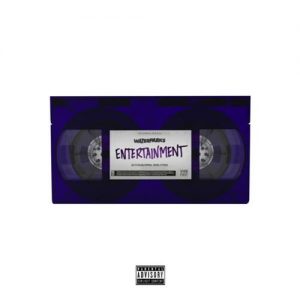 Finding its place in the pop punk scene by touring with famous punk bands Neck Deep and Moose Blood, this quartet doesn't fail to create a riveting, edgy and addictive sound to each of its musical projects. Despite switching record labels from No Sleep to Hopeless Records, this band somehow managed to keep its overall style similar to what they began with. Obviously drawing inspiration from not only from their peers such as Neck Deep, but also from their pop punk predecessors, like Blink-182 and Green Day, it's clear that WSTR tries to create a sound that's unique to what they draw inspiration from.  
Listen for yourself: The opening track to their most recent project, "Tell Me More," sums up the style of WSTR into one catchy, loud and fuming song.
3) State Champs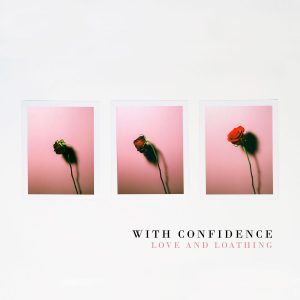 After forming in around 2010 in Albany, New York, State Champs gained its fame after touring with acclaimed pop punk bands We Are The In Crowd and Knuckle Puck, while also performing at Warped Tour. Even after releasing two extended plays and three studio albums, State Champs has somehow managed to change its style of music ranging from softer pop anthems to more edgy songs, like "Secrets" and "Mine Is Gold." Each of their albums seems to have a different sound that developed throughout their journey. Their debut album heavily focuses on their pop punk sound, whereas their most recent album shows they aren't afraid to toy with a more upbeat, pop guitar sound.
Listen for yourself: With songs like "Criminal" and "Our Time To Go," State Champs' recent album, "Living Proof," is compelling and addictive in all ways a pop punk album should be.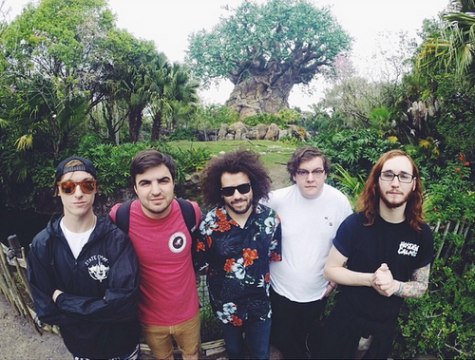 4) With Confidence
This pop punk band from Sydney, Australia, began posting videos on YouTube in 2012 after meeting in high school. Their debut album, "Better Weather," encompasses the true definition of pop punk, bringing in heavy bass lines when needed, angsty lyrics and vocals, and the right amount of drums. Lead vocalist Jayden Seele shows the band's vulnerable side with songs like "Long Night," "Gravity" and "Waterfall," but still manages to stay true to the more heavier sounds of the genre that is pop punk. Although its sophomore studio album "Love and Loathing"  strays away from the sounds of its debut album, it brings a fresh and intricate set of songs to the table. Falling on the more pop end of the spectrum with songs like "The Turnaround" and "Sing to me," this Australian quartet plays with surface-level pop punk background music but still manages to encompass glossy and powerful guitar riffs where needed.
Listen for yourself: The lead single from "Love and Loathing," "That Something" mixes catchy guitar sounds and frenzy vocals to create a perfect song.
5) Waterparks
Waterparks, a trio from Houston, Texas, presents us with a new perspective from a pop punk band. It's common for most songs from stereotypical bands to write about love for the party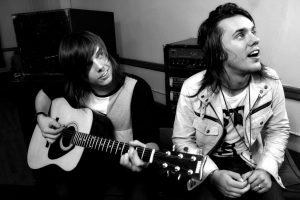 scene (just pick any All Time Low song), but Waterparks is quick to steer clear from this theme, reaching for topics like love, self-esteem and the media portrayal of their image. Its debut album, "Double Dare" shows the true potential of a punk band. With songs like "Stupid For You" and "Hawaii (Stay Awake)" showing the pop side of Waterparks and balancing that sound with heavier songs like "Little Violence" and "It Follows," "Double Dare" truly earns the recognition it received. "Entertainment," the band's sophomore studio album, offers a more softer side of Waterparks. The lyrical theme of this album seems to center around the heartbreak and longing for a loved one. Trying to remain true to their inspirations from the punk world like Blink-182 and the earlier years of All Time Low, the eighth track on "Entertainment" — "TANTRUM" — screams at everyone who has done the band's members wrong. With fuming lyrics and extremely loud and roaring guitars, the song is almost reminiscent of a track off their debut album, "Little Violence."
Listen for yourself: "Royal" from the band's debut album presents an upbeat song with serious, yet catchy lyrics.