Ariana Grande exhibits her emotional growth through hit album "Positions"
American singer and pop star Ariana Grande released her sixth studio album, "Positions," on Oct. 30, 2020. The 14-track album fuses pop with R&B, expressing her admiration for her current boyfriend while showcasing authentic tracks that redefine her personal struggles throughout the years.  
The opening track "Shut Up" demonstrated her attitude towards haters, stating that "All them demons helped me see [things] differently." The track is followed by "34+35," a lighthearted song that expresses her intimacies. 
The album becomes more upbeat beginning with "Motive," featuring Doja Cat, with around three-beat layers playing in the background. 
"Just Like Magic" specifically added a futuristic intro which reminded us of Bruno Mars' "24k Magic." Grande pays her first homage to Mac Miller, singing "writing love letters to heaven" while the track transitions to the catchy bass-booming chorus. 
 "Six Thirty" also contrasted with "Off the Table," featuring the Weeknd. The former had higher, more dynamic beats while the latter had deeper, more standard ones.
Another interesting track that we liked was "My Hair." Ariana Grande is known for wearing a beautifully smooth high ponytail, which she has had since 2013. In her previous hit, "7 Rings," she specifically mentions her hair in "You like my hair / Gee thanks, just bought it. " In contrast to "7 Rings", where her hair was exhibited as a sign of wealth, in the track "My Hair",  Grande expresses the emotions that come with it. She describes her hair as extensions to her mind and "It got body and it's smooth to touch / The same way as my skin." Despite how emotionally valuable her hair is, she invites her lover "To run your hand through my hair" demonstrating the faith she has in her partner. 
The cover song was played third-to-last, before "Obvious" and "POV." The cover song, "Positions" begins with "Heaven sent you to me / I'm just hoping I don't repeat history." Through this lyric, she again expresses the sorrow for her previous romance with Mac Miller, who tragically passed away on Sept. 27, 2018. 
In an interview with BBC News, Grande revealed how the tragedy changed her in multiple aspects. "He was the best person ever, and he didn't deserve the demons he had. I was the glue for such a long time, and I found myself becoming… less and less sticky. The pieces just started to float away," she confessed. 
After paying tribute to Miller, she exemplifies her dedication in the hit song "Positions",  "Know my love infinite, nothin' I wouldn't do That I won't do, switchin' for you."
Overall, "Positions" differs from her previous albums because of the different perspectives that she took. Instead of remaining the image of a sweet, innocent, little girl as she did before, she takes on the perspectives of a woman who grew from her emotional traumas. "Positions" illustrates her growth and self-reconciliation.  As the last song in the album, POV, concludes, "At first we had to rush, now you keep sayin' / 'Take your time'."
About the Contributors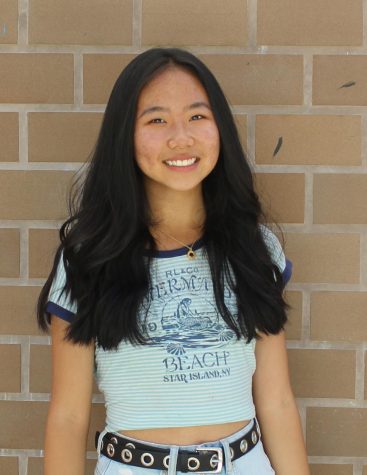 Ariel Wang, Social Media Editor
Ariel joined the Tribune to become more aware of the world by writing informative stories. This is her second consecutive year of journalism and her first official year of publication. Her goal this year is...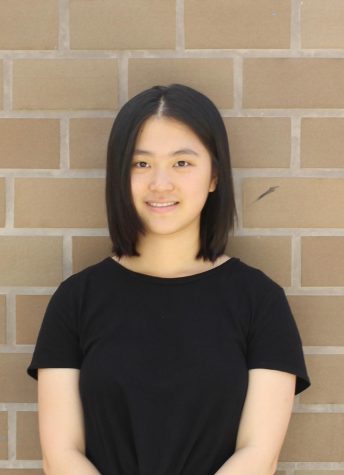 Jiayu Zhan, Arts and Graphics Editor
Jiayu joined the Tribune because she wanted to improve her writing skills. In addition, she noticed how biased major media can be, so she was curious about news production as a whole as well as the ethics behind...