3 Artists You Should Know: DV edition
Dougherty's ever-growing population exhibits a wide range of talent. From the engrossing productions of the theatre program to the determined athletes, we find ourselves amongst students with ambition and flair. In the midst of such a diverse population, here are three artists you may have missed out on.
1) LUX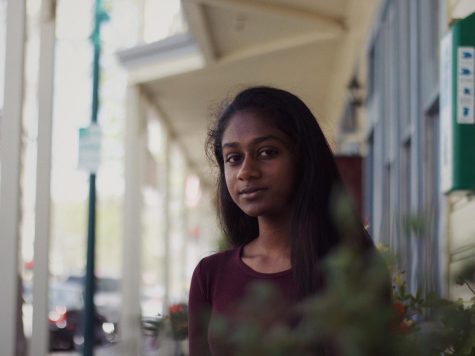 Lakshitha Sasikumar, or better known for her stage name "LUX," finds herself writing hooks and tunes while juggling the responsibilities of a junior at Dougherty. Drawing inspiration from artists such as Logic and H.E.R., Sasikumar's music usually revolves around rap and R&B. Although the influence of hip-hop and R&B are evident in her tracks, the backbones of all of her songs rely on her tacky Fender guitar. Finding intricate 4-chord progression and then writing elegant lyrics that she quickly delivers with her airy vocals prove her songs to be a unique set of tracks, unlike those of her contemporary peers at Dougherty. Her fierce lyrics often tackle topics such as loss, love, heartbreak and pain. She believes that a lot of good songs come from sadness and pain. She does just that with her singles such as "Last Kiss" and "Lonely," creating intense lyrics on the sorrow of going through emotional break-ups.
Sasikumar started her Instagram account (ls.singsss) in the eighth grade after she picked up the guitar. Starting off as a hobby, she quickly realised she wanted to pursue music as a career instead of something as a side project. She soon moved onto the online platform SoundCloud, creating the name LUX, on which most of her current tracks are published.
Listen for yourself: Her new single "Dear Happy" encompasses the melancholic lyrics and catchy R&B composition.
2) Mat Gracias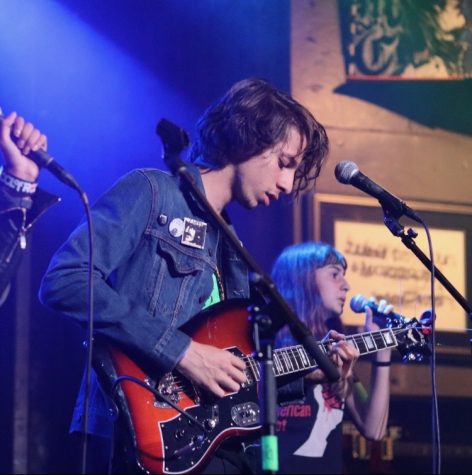 Mat Gracias, a Dougherty Valley junior, remains an outlier in Dougherty's music scene with his sinuous guitar riffs and coarse voice. Needless to say, Gracias ventures away from the usual hip-hop/rap niche that most Dougherty musicians find themselves in, as he directs himself towards the acoustic/indie sound. Gracias constantly finds himself writing wistful lyrics and pensive riffs, drawing inspiration from a wide array of topics, from break-ups to movies such as "The Godfather." Not only does he produce original music, but he also performs cover songs. Picking songs from various genres, Gracias adds his own twist to the track, like adding an acoustic sound to the jangle pop version of "Friday I'm In Love" by The Cure.
Gracias's music can be found on SoundCloud with the name 'Mat Gracias,' similar to those of his contemporary peers at Dougherty Valley.
Listen for yourself: "I, Rose," a riveting track about a relationship with a lost cause, presents sorrowful lyrics and moody guitars that is impossible to forget about after the first listen.
3. JonanTheBarzbarian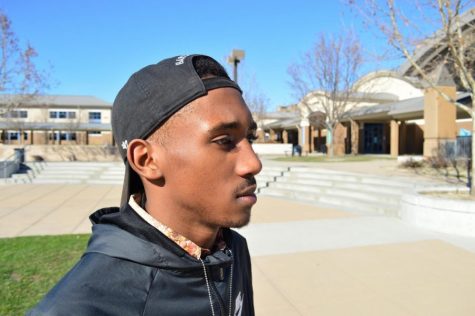 Jonan Harris-Beck, better known as JonanTheBarzbarian, knows how to get a crowd on its feet. From his energetic performances as one of Dougherty's rally emcees to his rhythmic rap tracks, Harris-Beck has a distinguished way with words. At first, his rhymes were an outlet to vent about bullying in his life. Soon, they turned into a passion as he started laying beats over his words. Tackling a wide array of topics from bullying in songs like "Vision" to simple party anthems, Harris-Beck creates an eccentric and exciting discography. Collaborating with other music producers in school such as Ben Brathwaite, (BenjiBeatz), he incorporates a mainstream sound to his music while setting himself apart with his profound and earnest lyrics. In addition, Harris-Beck  steers clear from profanity in his music, even while maintaining the loved elements and themes of contemporary rap.
Jonan's intricate and effervescent discography, containing his LP, "Trust Issues," and his EP, "3Motions," are not only available on SoundCloud but also on Spotify.
Listen for yourself: "Distractions" presents a bouncy and rhythmical track that encompasses the energetic persona that Harris-Beck carries throughout his music.