5 Artists You Should Know: Women of country edition
Maddie & Tae
This country duo soared through the country charts with their debut single "Girl In A Country Song," making them the third female country duo to reach #1 on the billboards Country Chart. Their debut album released in 2015, "Start Here" encompasses modern country by mixing pop elements, such as eccentric guitars while still maintaining true to the country roots with banjos and fiddles. This album definitely showcases both of their vocal abilities through deep cuts like "Smoke" and "Right Here Right Now." Lyrically, "Start Here" covers a wide array of topics ranging from self-preservation in "Sierra" to a more sassy and bold cut like "Your Side Of Town." In 2018, after the success of their Start Here tour, the duo released another single, symbolizing the start a new era. "Friends Don't" shows the more polished-country side of the sound Maddie Marlow and Taylor Dye are aiming for from their upcoming EP "One Heart To Another."
Listen for yourself: "Friends Don't" offers a sophisticated country tune with powerful vocals from both singers and snazzy guitar.
Kelsea Ballerini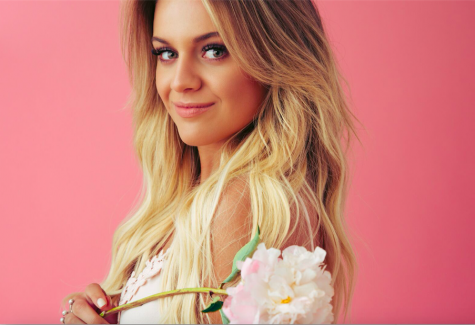 Breaking into the country scene with her debut album "The First Time," Kelsea Ballerini found herself rising to fame quickly. Ballerini's intricate lyrics and sparkly guitar riffs in her debut album offer a more girly and effeminate touch to country music. Offering a shy narrative of a love story, Ballerini grips her audience into a rollercoaster ride with her debut album. Her sophomore studio album "Unapologetically" creates a more mature sound compared to her first, honing her songwriting abilites. The title track "Unapologetically" encompasses the romantic theme of this album. With the quirky single "I Hate Love Songs" to the heartfelt track "End Of The World," Ballerini describes the feeling of falling in love with her significant other.
Listen for yourself: "Get Over Yourself" from her second studio album showcases Ballerini's songwriting skills while laying her vocals over effervescent guitars.
Jana Kramer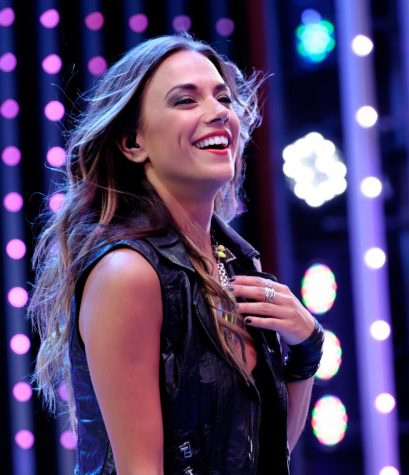 Jana Kramer entered into the world of country music with her self-titled debut album after signing to Warner Music in Nashville. Earning her fame from playing the recurring role of Alex Dupre on CW's One Tree Hill, Kramer's singles "Whiskey," "I Won't Give Up" and "Why Ya Wanna" all featured on country charts. Throughout her debut album, Kramer displays an impeccable vocal performance in cuts like "I Hope It Rains" and "Good Time Comin' On." Her self-titled album proves Kramer's ability as a country performer. In 2015 Kramer's sophomore studio album hit the charts but failed to keep up with it's predecessor's success. Although its lead single "I Got The Boy" charted #24 on Hot Country charts and found itself a spot on "Top 40 Country," the direction of the album falls under pop, which didn't seem to appeal to her usual country audience. Nonetheless, Kramer seems to have a hold on a spot in country music with her immense success on her debut album.
Listen for yourself: "Whiskey" emphasizes Kramer's country roots with poignant guitars and impeccable vocals.
Cam
Sneaking elements of pop-country into her singer-songwriter style, Cam brings an entertaining twist to country. With her debut album "Untamed," Cam broke through with nominations for the Grammys, Country Music Awards, American Music Awards and more. Her breakthrough single "Burning House" perfectly showcases her ability to incorporate vivid themes into elegant lyrics and trainquil melodies. "Untamed" lyrically explores the various stages of heartbreak through songs like the delicate "Cold In California" to the energetic "Want It All." Cam musically experiments with various genres, blending folk, pop and even at times jazz, with overpowering country elements of guitars and banjos. Cam carves out her own unique space in country with her effeversencent lyrics and fun melodies.
Listen for yourself: "Burning House" encompasses Cam's remarkable songwriting ability while exploring a side of country that isn't often heard through the mainstream side of country.
Raelynn
Breaking through as a contestant in season two of the show "The Voice," Raelynn quickly found her spot in the country world with her debut EP "Me." Raelynn's influences are clearly shown in this EP with a pop mixing in songs like "Boyfriend." Her girly and sensitive persona shines throughout her EP, especially in the single "Kissing Frogs." Shifting into a more mature sound in her debut album "Wild Horse," Raelynn shows her growth and progress as a country musician. With songs like "Diamonds" and "Lonely Call" Raelynn lyrically explores a more personal and vulnerable theme while still maintaing a catchy and fun sound. Raelynn shows off her country roots in the song "Say," featuring acclaimed country artists Dan + Shay. In 2018 Raelynn released a compilation of all of her singles prior to the release of her debut album, titled "Origins."
Listen for yourself: "Love Triangle" tackles her side of a vulnerable story of divorce.