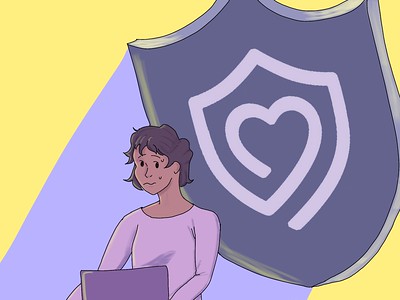 Disclaimer: This is a work of satire
After an uptick in concerning student searches, the PR team of Securely has released a statement detailing new protective measures designed to maintain a healthy online learning environment for students. Here's what students can expect for the upcoming school year. 
To increase productivity and decrease overall student whimsy, Securely will be banning all online games. Say goodbye to classics such as Google Snake, minesweeper and [whatever that ball game is]. Dror Belleli, the CEO of Securely, left us all in awe with his profound insights into the minds of today's students. 
"Today's students are too weak. Have low attention spans. Can't do advanced calculus for three hours straight," commented Belleli. "If we remove these mindless games from the school computers, surely students will be more productive, and do things they actually need to get done, like catching up on homework, or the sleep we deprive them of."
Along with games, the board at Securely set new regulations and guidelines on music playable at school. To prevent the vulgar lyrics of contemporary tunes from pervading the minds of innocent teenagers, Securely has restricted a wide variety of songs, basing their selection on a thoroughly planned out word bank. 
In addition to removing anything that brings students a semblance of happiness on the internet, the team also plans on blocking search results for "specific body parts," according to a member on the Securely planning committee. 
"Students have been searching up, dare I say it, vulgar things, as of late," commented Judith Old, a member on the Securely board, which was established in 1789. "It has been quite taxing to deliver justice to each and every one of these students. So the board has collectively decided to let every student fail their health class instead." 
As this statement was made, Old discreetly hid some papers under files under her desk, our reporters noted, namely reports on rising teen pregnancy rates within the recent month. 
When asked for their goals with these new changes, the team mentioned "maintaining purity" and "preserving the innocence" of American students. With such fervor, it seems that they're willing to do whatever it takes to save our students from the sins of the internet, even if that means sacrificing the joys of online games, the serenity of catchy tunes and, of course, the basic understanding of human biology.