Seven underrated Costco foods you need to try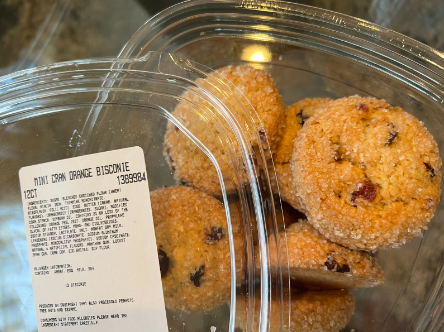 If you don't have a Costco membership, you seriously need to question what you are doing with your life. Costco has unbeatable prices and quality, making it an absolute top tier grocery store. With all items being sold in bulk, customers get the most for their money without sacrificing on quality. The giant, warehouse-style store makes it easy to get lost. So, in case you may have missed out, we want to let you in on our favorite Costco food items which may have gone unnoticed during your last visit.
Orange Cranberry Mini Scones
These miniature confections pack a punch of citrus sweetness. The delectable orange flavor is complimented by bits of cranberry. While the exterior is decked in coarse sugar, the inside of the scone is soft and fluffy, almost comparable to cake. The tartness from the dried cranberry and orange flavors are rounded out by the sweet coating. Scones are generally overlooked, as they can be enjoyed with breakfast, tea, or simply as a small snack.
Bibigo Chicken and Cilantro Mini Wontons
These mini wontons are one of the easiest yet most delicious pre-made foods you can get at Costco. Chicken and cilantro are pinched into a delicate dough wrapping, giving a crunch to the tender dumpling. Everyone that I have forced to try these has loved them. Paired with a bowl of steamed rice, these wontons make for a scrumptiously easy meal.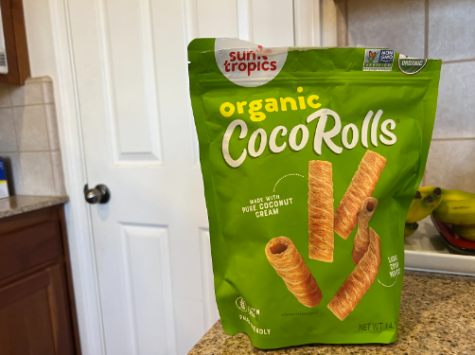 Sun Tropics Organic Coco Rolls
Picture a chocolate rolled wafer, but the inside filing is a light not-too-sweet coconut flavor instead of chocolate. There isn't a strong coconut flavor, so those who aren't a huge fan of coconut might enjoy these! However, if you're looking for a strong coconut kick, these might not be the best ones for you. This is a perfect bite-size snack for when you are craving something delicate throughout the day.
Fairlife Chocolate Protein Shake
I usually hate protein shakes, even when they're flavored because they generally have this pungent aftertaste. However, Fairlife's actually tastes like real chocolate milk! For a drink with only 2 grams of sugar and 30 grams of protein, this beverage is the definition of "both delicious and nutritious." I personally enjoy these most before a light workout or alongside breakfast. It'll keep you energized throughout the day, and it's basically just a bottle of delicious chocolate milk!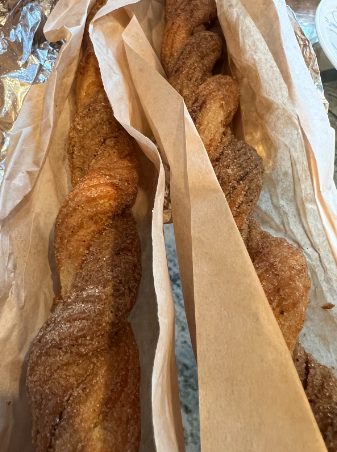 Costco Churros
Not many believe me when I talk about how good Costco Churros are. If you are looking for something to satisfy your sweet tooth, I highly recommend these. The churros are coated in a lot of cinnamon sugar. Each bite is sweet and doughy, however the first and last bites bring the most crunch. These foot and a half long churros are a great option for those who want a fulfilling snack on an empty stomach.
Twisted Frozen Yogurt
This frozen yogurt comes in a package of three varieties: Orange n' Cream, Watermelon and Mango and Chocolate and Vanilla Bean. Each variety does not disappoint because there is a perfect balance between the two flavors mentioned in each name. Orange and vanilla and chocolate and vanilla has a very creamy taste. Watermelon mango is very refreshing and something you would enjoy on a hot summer day.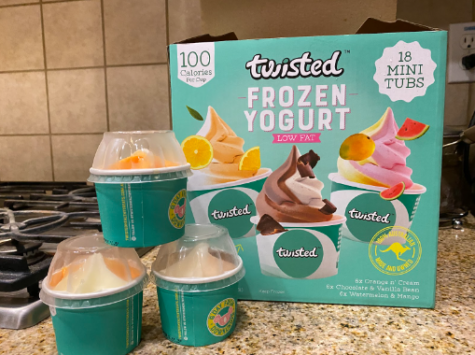 Aidells Teriyaki Pineapple Chicken Meatballs:
If you like pineapple on pizza, you need to try these. While they may seem like regular old meatballs, the pineapple chunks inside add a kick of sweetness to it. They're sweet and salty in the best way possible. I'm honestly not a huge fan of pineapple on savory foods, but the flavors in this simply work so well together.