Teacher Shortages Place SRVUSD in a Difficult Position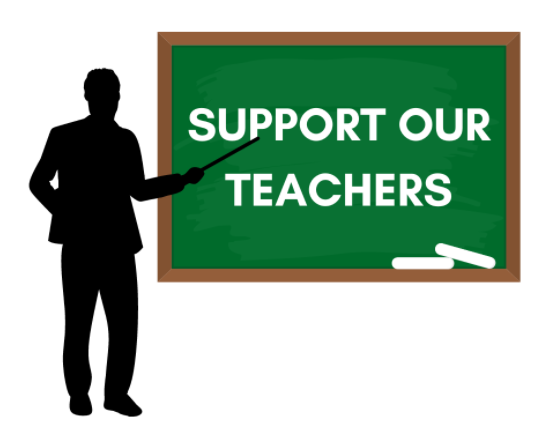 Rising teacher resignations due to factors such as relocation, enhanced unemployment benefits and low salaries during the pandemic have forced SRVUSD to amplify hiring efforts.
 In SRVUSD's board meeting on Sept. 14, board member Keith Rogenski said, "We have approximately 200 part time and full time classified positions, that is three times the number of vacancies that we normally have at this time of year."
This necessitates creative hiring methods: "We're going to be running radio announcements very soon in the next couple of weeks on Tri-Valley radio KKIQ, to basically advertise our hiring needs," Rogenski said.
This unorthodox method of hiring comes as a result of SRVUSD's deep need for teachers and substitutes. The staffing numbers have become so substandard that SRVUSD is calling back previous employees to fill up the staffing shortages. 
"We have contacted several former employees who have lost their employment in previous years through layoff to inform them about our staffing needs and vacancies," Rogneski explained. 
Laura Finco, the president of the San Ramon Valley Education Association, explains that the topic of teacher resignations is a very multifaceted problem stemming from the uncertainties brought on by COVID-19. She talks about how persisting factors such as class sizes and teacher salaries in conjunction with new factors such as community pressure against COVID protocols and teacher work hours have caused teachers to leave the profession. 
"Unfortunately there are still community members who continue to hold onto anger about the restrictions COVID-19 has forced us to adopt and place blame on teachers. This toxicity has driven many to resign and leave the profession," Finco stated. 
Unfair compensation for overtime
Unfair compensation from the district is also a driving cause as expressed in SRVUSD's board meetings. A cause for compensation issues comes from the drastic shortage of substitute teachers. When a substitute isn't present, other teachers have to scramble to fill in as-needed on their own time, which can often lead to many hours of unpaid overtime.
"My current caseload minutes extend 14 and a half hours a week beyond my workday," said Sarah Blair, a TBI (Teacher for the Visually Impaired) in SRVUSD. She later explained how she doesn't have any prep period to prepare materials and doesn't have designated lunchtime. 
Sarah Blair and her colleagues feel that SRVUSD is not compensating for this overtime, which is causing further resentment towards the district and an increased number of teacher resignations. Blair doesn't see this as a lack of money, but  as ignorance displayed by district leadership. Blair brings up how a grievance settlement that was supposed to happen three years ago is coming to light now as her colleagues and she have been shut down at every opportunity; she states, "We've sat across the table from district leadership multiple times over the course of the last three years without any change."  
"
We've sat across the table from district leadership multiple times over the course of the last three years without any change.
— Sarah Blair
Current teacher salaries have not been fairly matched to the excess work teachers are being forced to take on. At this point in time, there is no formal limit on the workload teachers can receive, and as a result, many feel that SRVUSD is putting more and more responsibilities on teachers, which they can't handle.
While many people believe that the district is to blame for the unfair compensation, Johann Somerville, a US History and AP Research teacher at Dougherty Valley High School, thinks differently. While there is a lot of finger-pointing towards the district, Somerville stated, "It has to be addressed and solved at a state-level." 
While San Ramon is one of the wealthiest cities in the United States in terms of income per capita, SRVUSD is actually one of the most underfunded districts as a result. Somerville feels that while the district should match salaries to the rising costs of living in the area(cost of living rose by about 4.9% API over the past year ), on the contrary, he believes that there is no hidden money and that this is truly a problem for state and federal governments.
Relocation
For many, though, the reform of teacher salaries to match rising costs of living in San Ramon just isn't worth the wait. With San Ramon house prices up almost 30% over the past year, the cost of living has not only been high for people who own a house but have especially been high for teachers who are in temporary housing. The uncertainty caused by these rising living costs is causing many teachers to resign and relocate to different areas within the state, or even to different states where the cost of living is low such as Colorado, North Carolina and Florida. 
Another possible reason for teachers leaving is to take advantage of President Biden's enhanced unemployment benefits. During the 2020-2021 school year, the district was willing to pay California-level salary regardless of working location. Regardless of this incentivization, many people took advantage of the enhanced unemployment benefits that are being offered. According to CNBC, around 12 million people have been receiving stimulus payments throughout the pandemic if they fall under the category of being in a household with a joint income of less than $150,000 a year. With these stimulus checks, many teachers were finding it unnecessary to return back to school, which led to the drastic shortage of teachers SRVUSD is facing. 
Looking Forward
With many factors causing teachers to leave the profession, the district is exhausting their options for hiring teachers.
"The lack of qualified educators means higher competitiveness in attracting the few candidates to districts like ours. This means having the best salaries, working conditions, and overall benefits," Finco stated.
Alleviating this crisis requires all relevant parties to collaborate.  "It's a quagmire that needs to be solved and addressed, not just at the local but at the state level, at the National or the federal level," Somerville said.