Padres go all in, A's acquire dual All Stars, and Giants sit back as the trade deadline concludes
The San Diego Padres make the biggest splash of the trade deadline acquiring star Cleveland Indians pitcher Mike Clevinger alongside outfielder Greg Allen, and a player to be named later as they make a push for the 2020 World Series. 

Clevinger boasts a 43-23 all-time record with the second best earned run average (ERA) in the American League since 2017at 2.90, meaning if Clevinger was to pitch a full game (9 innings) he'd typically only give up less than 3 runs. The Padres are on pace for their first playoff appearance since 2006 led by third baseman Manny Merchado and shortstop Fernando Tatis Jr. trailing only the division-rival Los Angeles Dodgers in win percentage in the conference. The trade did, however, come at a hefty cost with the Padres giving the Indians catcher Austin Hedges, first Baseman Josh Naylor, and pitcher Cal Quantrill alongside three other minor league prospects. 

Clevinger has also had some struggles in the 2020 season being restricted for two weeks at the start of the season due to COVID violations as he was caught leaving the hotel on Aug. 7 during a three-game series vs the Chicago White Sox and is 3-2 over the span of 7 games.

"

"Before the trades, this was a World Series-caliber roster. Now, it's just getting even better. … This is a team to make a serious, serious run." Clevinger responded to an interview by beat writer AJ Cassavell."

d

 However, his pitching seems to be unaffected with his ERA actually improving to 3.0 in 2020 compared to an average of 3.19 with his walks and hits per inning pitch(WHIP) remaining steady at 1.18. Clevinger fully believes that he can elevate the Padres to the top of the league.

"Before the trades, this was a World Series-caliber roster. Now, it's just getting even better. … This is a team to make a serious, serious run." Clevinger responded to an interview by beat writer AJ Cassavell.

Elsewhere in the NL West the San Francisco Giants had a quiet trade deadline. The only trade the organization made was for left-handed Tampa Bay Rays pitcher Anthony Banda in exchange for cash considerations. Once a highly rated prospect in 2017, he's since struggled after a Tommy John surgery an average ERA of 5.96. Banda has so far remained in the minor league with him facing recent struggles having an ERA of 10.29 in the four games he's played so far. 

"Athletic lefty with good velocity. He's been up to 96 (fastball in mph) in the past. He really had a good track record as a starter in the Minors. He's been with a couple of different organizations now. We've had some success bringing in guys like this, maybe having to make an adjustment or two and getting them back on track from a performance standpoint." Giants President of Baseball Operations Farhan Zaidi discussed his hopes for Banda in an interview with MLB beat writer Maria Guardado.

Across the Bay, the Oakland Athletics made deals within the AL West to acquire All-Stars pitcher Mike Minor and infielder Tommy La Stella from the Texas Rangers and the Los Angeles Angels respectively. Minor was acquired alongside cash considerations in exchange for two players to be named later. Minor earned his first All-Star season in 2019 with 200 strikeouts over 208 innings and is hoping to aid the A's pitching which entered the deadline with a collective 4.84 ERA. Minor's fastball has regressed dropping an average of 2 mph and his ERA has swollen to 5.6 but his strikeout average per inning has remained consistent through the 2020 season. 

"With the uncertainty going forward and the potential for a number of doubleheaders down the road and players potentially missing time, I think it was critical that we were able to complete this deal for Mike. Whether he pitches as a starter or reliever or both, I think he's going to be very valuable for the last month." Oakland A's General Manager David Frost spoke confidently of Minor in an interview with ESPN's Jeff Passan.

Like Minor, the A's acquired 2019 all-star La Stella for relatively little, giving up fellow infielder Franklin Barrato to the Angels. In contrast to Minor's addition, which is intended to sure up the A's pitching, La Stella was acquired in order to improve Oakland's base hitting.  Prior to the deadline despite the A's leading the AL West they were bottom 5 in batting average and dead last in strikeout percentage. La Stella played for the Angels for two seasons with him earning a batting average of 0.300 in his 2019 all-star season and had the lowest strikeout percentage of any player at 6%. So far he's continued his success with his strikeout percentage dropping to under 3% with the A's strikeout percentage as a whole rising four places.

"Oakland is getting themselves a championship-calibre player and one that's going to be able to help them as they make their push. Tommy was a well-thought-of teammate, somebody that cared and somebody that was consistent, showing up with the same demeanour in good times or not. We'll miss him for that." Angels General Manager Billy Eppler reminisced about his former player in an interview with CBS's Janie McCauley.

Clevinger and the Padres' pitchers as a whole have excelled only allowing three games with five or more runs. The Padres have locked a playoff spot with the second-best record in the NL at 34-22 having continued their success holding steady with a 9-5 record since Aug., however, they've been relegated to 4th in the NL due to their division rival the Los Angeles Dodgers leading both the west and the NL as a whole at 39-16. All of their remaining games are against the Giants who they've led 5-1 as a whole.

Currently,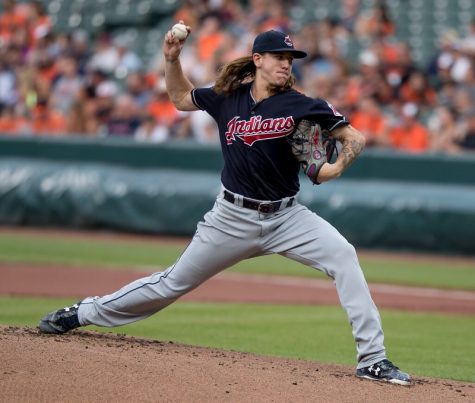 the A's have locked the AL West at 34-22 and are the 3rd seed overall behind the Chicago White Sox and Tampa Bay Rays. Despite the new additions to their roster the organization has slid to a 12-10 record since the deadline. The A's are set to face the Seattle Mariners and are hoping to improve their seeding heading into the playoffs.
Banda has so far remained in the minors and so hasn't impacted their major league roster. With the MLB expanding the number of playoff teams from 10 to 16 the Giants are still in the race at  28-28 despite an 8-16 start going 10-8 as of Sep. 23 but still having a series against the Padres who currently stand above them as they fight for one of two playoff seeds against the Philadelphia Phillies, St.Louis Cardinals, and Milwaukee Brewers.