Pink Sweat$ serenades listeners on "The Prelude"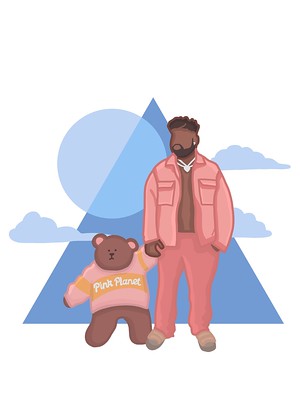 David Bowden, known professionally as Pink Sweat$, serenades his listeners on his third EP "The Prelude," which was released July 17. Containing six songs that range in tempo and feel, "The Prelude" combines R&B, pop and soul elements to create an EP of emotion, love and sorrow.
Nicknamed 'Pink Sweats' after the pink sweatpants he would always wear to the studio, Bowden started making music when he was nineteen years old. In nine quick years, he grew to become a well-known artist in the R&B world with his unique acoustic beats and soft voice, which is clearly reflected in "The Prelude." On Instagram, Bowden said that the EP would be part of his debut album, "Pink Planet," that is set to come out later this year.
Buoyant and flirty, "Give It To Me" is an effervescent start to the EP. With lyrics like "I know you like it when we're dancing slow / You take me high I'm losing control," Bowden teases the beginning of a new relationship which is often referred to as the 'honeymoon phase,' showing his partner that romance can be exciting, assuring them that "I'll be right there for you." 
In the second track, "Icy," Bowden changes the tone and sings about his friends and feeling like the world is his. He sings, "Smooth like a finger wave / Wash me with that tide, I can never fade (Never ever) / Even at my lows, smile still on my face / Pinkie off the glass, really change the taste," showing how he springs right back after facing hardships and that he's proud of himself. The music video for the song, released on July 16, fits the vibe of the song perfectly, featuring Pink Sweat$ in several unique outfits that all feature his signature pink paired with several large gold and silver chains. The background dancers sport pink bandana masks and various white outfits, and the use of different filters and lenses throughout the video creates a refreshing, distinctive video that is fun and colorful.
"
"I've thought a lot about how to use my platform to promote positive change in the world, and my loudest voice is the one speaking to you all in my music. I will always promote love, I will always promote unity, and I will always stand up for what I believe…"
"Not Alright," the third track in the EP, takes on a much more different, heavier topic. Released as a single almost a month before "The Prelude," Bowden shares that the song is about being Black in America. With lyrics like "I'm not alright / Fightin' a war that I'm gonna lose / I'm not alright / I can't do what they say I'm supposed to / I'm not alright", referring to racism and the danger that comes with having darker skin in the U.S. He says, "I've thought a lot about how to use my platform to promote positive change in the world, and my loudest voice is the one speaking to you all in my music. I will always promote love, I will always promote unity, and I will always stand up for what I believe…you're not in this fight alone." Despite the sadness behind the lyrics, the song itself is airy and sanguine with a catchy beat that makes it an enjoyable listen.
With yet another change of pace, "At My Worst" is a sweet and soothing ballad about asking a possible partner if they will stay by his side through difficult times, and that a relationship is not about constantly putting an equal amount of energy into the relationship from both sides, but being willing to put in extra effort if your partner is going through something tough.
Fittingly following "At My Worst," "17" is another mellow song. Easily the most popular song on the EP, "17" is truly a love song to remember. A reminiscence of young love that's blooming into something more as the years pass, "17" is filled with odes to his partner, with lyrics like "For you I'd die a thousand lives" and "Every time you touch me / You remind me that I'm still alive." With dreamy guitar riffs and whispery vocals, this song tells the story of a long-lasting romance perfectly.
The EP ends peacefully with a slow song. "Lows" is about taking a relationship slowly and being there for one another, even if it's just as friends. Bowden sings "Take your time with this love / Say you're mine forever /  'Cause even when I'm at my lowest low / Just know forever, I'll be there for you." Although each song on "The Prelude" has underlying acoustics, they are especially prominent in "Lows" due to the lack of other additions such as drums and synths, making it an ideal song to listen to at the end of the day or when just relaxing. Simple, emotional and saccharine, it's clear how much love Bowden holds in his heart.
Although "The Prelude" has all the same elements fans admire about Pink Sweat$, it also showcases how much he has progressed as an artist since his first EP, "Volume 1," in 2018, and it's clear that Bowden is making his music out of true passion and not a need to please listeners. Although "Volume 1" delivered no disappointments, many of the songs were similar in consonance and sound. However, "The Prelude" flows perfectly, avoiding sudden tone changes within the EP by beginning with playful, upbeat songs "Give It To Me" and "Icy" and taking on a more dismal mood at the end with "Lows". Each song guides the reader to a different aspect of a relationship or emotion, telling a story.
Charming, inspirational and emotional, "The Prelude" is doubtlessly one of Pink Sweat$ best creations. With its diversity in sound and tempo, the EP is anything but repetitive, and each song truly tells a story about something, whether it be a lighthearted topic such as romance, or a heavier one such as racial discrimination in America. This EP veritably shows how much Pink Sweat$ has progressed as an artist who is new to the industry, and there is no doubt that "Pink Planet" will not disappoint.
About the Contributors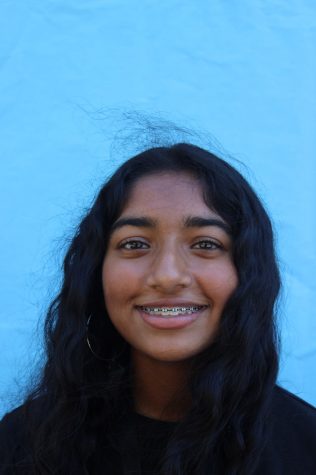 Amrita Himmatraopet, Arts and Entertainment Editor
Amrita joined the Tribune because she loves writing and she wanted to explore different types of news writing. She was a staff writer during her freshman year, and became a copy editor as a sophomore. Her goal...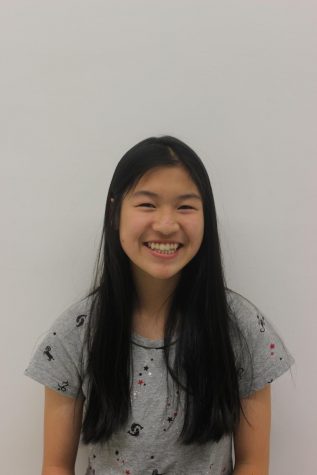 Lauren Chen, News Editor
Lauren joined the Tribune in order to share others' stories. She uses writing as an outlet to speak up about issues she cares about. This is her second year with the Tribune and her fifth writing for a school...