Harry Styles shares his insight on love in "Fine Line"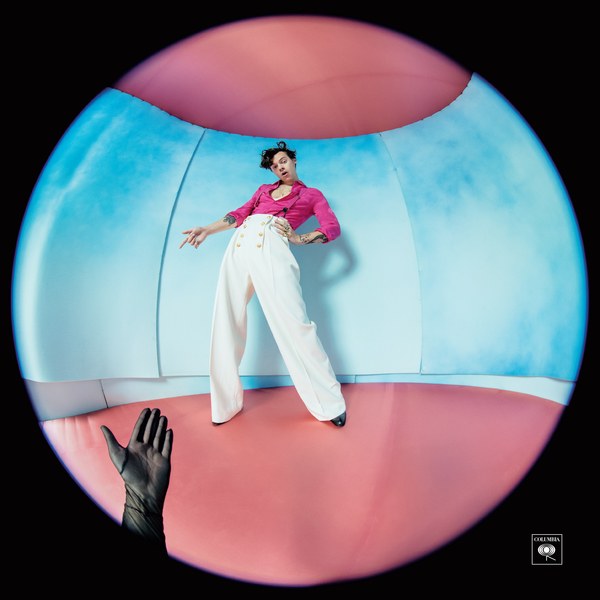 Former teenage heartthrob Harry Styles released his new album "Fine Line" on Dec. 13, 2019, combining elements of soft rock and indie to create a bittersweet album that's reminiscent of old memories and welcomes in new experiences.
Upbeat and funky, "Watermelon Sugar" is sunny and nostalgic of a summer romance filled with memories. It also references his past relationship with model Camilla Rowe, whose favorite book was "In Watermelon Sugar" by Richard Brautigan. In the song, Styles sings about how he misses his summertime lover, singing "strawberries on a summer evenin' / Baby, you're the end of June", wishing he could be on the "watermelon sugar high" forever.
Sweet and euphonic, "Adore You" has become the album's most popular song, with over 134 million listens on Spotify. Styles sings about what he'd do for someone he loves, with the chorus being, "Honey / I'd walk through fire for you / Just let me adore you." 
"Lights Up" focuses on Styles himself, rather than his relationships. "Shine, step into the light / Shine, so bright sometimes / Shine, I'm not ever going back," refer to Styles ending a period of self-reflection and finding himself. Styles said, "For me, the song is about freedom. A couple things that I've thought about and I guess wrestle with a little bit over the last couple years. It's kind of just accepting all of those things. It's a very positive song to me." However, due to the release date, which coincided with National Coming Out Day, and lyrics that seemed to be referring to Styles finding his "true self," many fans speculated that this song signaled Styles coming out as bisexual. Styles, however, has said that he doesn't feel the need to label his sexuality. 
"Cherry" is about an ex that has moved on but to whom he's still attached. Styles calls the song "pathetic in a way," saying the song is about getting petty when things aren't going your way in a relationship. Despite this negative connotation, the song is pleasant and soft, ending on an echo, static-filled voicemail from his ex-girlfriend, Camilla Rowe, showing the raw feeling of attachment that Styles felt to Rowe. 
A soft ballad, "Falling"is the slowest song of the album. With melancholy notes and piano playing throughout the track, the song is about Styles' heartbreak. In an interview with Zane Lowe, he said, "I had started to feel myself becoming someone I didn't want to be, and that was really hard." Styles shows this conflict through his lyrics, "What am I now? / What am I now? / What if I'm someone I don't want to be around?"
Fittingly following "Falling," "To Be So Lonely" is a song about moving on. The song emulates a drunk call to an ex-lover. Styles avoids his ex in the chorus, knowing he'll fall for her again: "Don't call me 'baby' again, you got your reasons / I know that you're tryna be friends, I know you mean it / Don't call me 'baby' again, it's hard for me to go home / Be so lonely."
"She," a laid-back song that leans toward the indie rock side of the album is about Styles' ideal type of lover and his uncertainty about her identity. The song features a strong disparity between the glowing, raw happiness perspective of his ideal lover through "She (She), she lives in a daydream with me (She)", versus his gloominess- talking about the harsh reality of the world, "He takes a boat out, imagines just sailing away (Away, away) / And not telling his mates (Not telling his mates) / He wouldn't know what to say". The song ends with a two-minute instrumental, featuring a solo guitar, perfectly closing the gloomy mysterious feel that "She" portrays.
 Styles' album, "Fine Line," fittingly ends with its title track. The song seems to nod to both sides of the album as a whole: happiness and love from the songs "Golden," "Watermelon Sugar" and "Adore You," as well as heartbreak and hatred in the songs "Cherry," "Falling" and "To be so Lonely." "Fine Line" begins slow, tinged with sadness; however, over time it takes a more hopeful, fast-paced rhythm, as a reference to Styles' future. 
Styles pours both his heart and soul into "Fine Line," creating an album with tones of devastation and hope. He's proven through his strong emotional connections and catchy music that he's no longer just the face of One Direction, but an independent, well-rounded singer.