"My Future" Brings Out a More Hopeful Side of Billie Eilish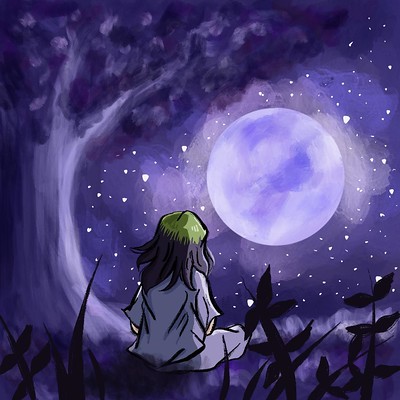 2020 started off relatively well for Billie Eilish; she took home four Grammys and booked her first sold-out arena tour. However, due to the pandemic, Eilish's tour was cancelled and fans were devastated. But on July 24st, Eilish surprised fans with a teaser for a new single on her social media. The track, "My Future," was eventually released on July 30th, along with the music video. 
Eilish's song is distinct from her previous songs in which it incorporates both aspects of her music styles. The opening of "My Future" resembles the mellow, more sorrowful tones of her artistic style, which is expressed in her songs "Ocean Eyes" and "When the Party's Over." It opens with Eilish laying out a few frustrations, with her saying "I can't seem to focus," and "Do you understand? I've changed my plans." The song continues with a similar serene tempo, and the chorus "And I, I'm in love/ But not with anybody else/ Just wanna get to know myself" is performed by Eilish in a way that is more passionate and profound. 
The lyrics here seem to show Eilish's frustration at the tacit belief that at age 18, she is expected to have romantic relations. Instead, she contends that focusing on her own career and self-growth is more important for her. After the chorus, the song undergoes a surprising yet pleasant shift in rhythm. There is a brief interlude, followed by drums and an electronic guitar introducing the second verse of the song, touching on the funkier, instrumental-heavy side of her other music style, which is showcased in some of her other songs, such as "All the Good Girls go to Hell" and "Bad Guy." 
"
… at age 18, she is expected to have romantic relations. Instead, she contends that focusing on her own career and self-growth is more important for her
The song quickly shifts to a faster, upbeat rhythm that seems to contradict the previous serious nature that Eilish's lyrics resembled. Rather, Eilish seems to embody a more empowered narrative after the shift in beat. This is indicated in the second verse: "I know supposedly I'm lonely now (Lonely now)/ Know I'm supposed to be unhappy/ Without someone (Someone)/ But aren't I someone?", where Eilish calls out the assumptions that prioritizing herself over relationships or the public eye is supposed to make her feel isolated and alone, and says that what actually makes her feel that way is ignoring her own feelings for others. 
Eilish's lyrics seem to center around an inspiring message of self-respect and improvement throughout the rest of the song, as she ends with "I'm in love/ With my future/ And you don't know her/ And I, I'm in love/ But not with anybody here/ I'll see you in a couple years." Eilish is expressing how she is content with taking time—whatever the length— to focus on herself. 
The beautifully animated music video was the perfect accompaniment to such a thoughtful song. Directed by Andrew Onorato, every part of the animation fit well with the lyrics' message. Throughout the first verse and pre-chorus, Eilish is seen sitting and then walking through the rain in lush nature. The tempo of the song is slow and moderate, which is visually matched with the dark hues of the sky and nature around her. 
Notoriously known for a spider crawling on her mouth, Eilish may have referenced her now two year old single "You Should See Me in a Crown" in the "my future" music video when an animated spider crawls across a web. Another theory suggests that the song "When the Party's Over" is also referenced because of the dark water puddles seen in the video. The "When the Party's Over" music video is famous for the dark liquid coming out of Eilish's eyes, hence the dark puddles in the video. 
In numerous interviews such as the ABC Morning Show with Gayle King, Billie Eilish has opened up about her mental health struggles in the times of writing both songs. That could be the reason that she referenced those specific songs during the beginning of the video, since the song is more soft and a sad melody. 
After the pre-chorus, the chorus hits and the beat kicks in. This is where the video makes a sudden change in atmosphere. In the literal blink of an eye, the sky changes colors to a warm orange color and the rain takes a slow stop. The animated Eilish reaches out to touch a leaf, but it sprouts into an entire plant, lifting her upwards. She sings about growth, which is symbolized with the uplifting of the plants. The visual also suggests that there is always brightness at the end of a dark period, which can be put in context of her mental health or the worldwide pandemic that everyone, including Billie, is affected by.
Eilish's new hit was a shift from her usual musical vibe, but it is an exciting and hopeful one for listeners. Although Eilish's lyrics center around herself and her own growth, "My Future" seems to send a message to fans and listeners that there is always light at the end of the tunnel, and that it is okay to focus on yourself.