Lady Gaga's Born This Way Foundation raises awareness around mental health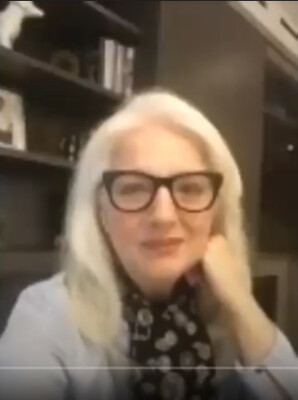 The Born This Way Foundation was founded in 2012 by Lady Gaga and her mother, Cynthia Germanotta, with a mission to create an environment that is accepting, inclusive, compassionate, and above all, "fiercely kind". Born This Way is working towards building a community that provides help for anyone in need, to genuinely connect with others and to promote action, especially in trying times.
"[Lady Gaga] went through a lot of struggles growing up that led to anxiety, depression and post-traumatic stress syndrome," Germanotta said.
The Born This Way Foundation, from the very start, was aimed at helping youth who had similar struggles.
 "[Gaga] still has treatment for that, and so she envisioned a world where youth were better equipped with their struggles, and she felt that part of that was kindness and bravery:being kind to one another and being brave enough to be able to talk about your mental health, and being able to know where your resources are," Germanotta stated.
Born This Way connects with youth by taking advantage of all the various social media platforms. For example, they help spread the message of their foundation through their website, Instagram accounts (@BornThisWayFoundation), Twitter handles and Facebook pages. 
"By translating these social media posts that we have, we're seeing a lot more kindness and a lot more talking about mental health in person as well," Aysha Mahmood, editor of ChannelKindness.org, said. 
They have also connected with youth during Lady Gaga's tours.
"So, one of my most special memories are the more than 75 nonprofits that we served with on the Joanne World Tour. We worked with more than 10,000 young people so we sit with young people in the Indiana Youth Center. We would volunteer with young people at the Lotus House in Miami and Pridelines. So, one of the most incredible ways that we get to connect with young people is through service and kindness," Maya Smith, executive director of Born This Way, recounted. 
Another way they have personally connected with youth is through their Teen Mental Health First Aid program, which, according to the Mental Health First Aid website, "teaches high school students about common mental health challenges and what they can do to support their own mental health and help a friend who is struggling." First launched in eight high schools in the spring of 2019, it had expanded to twenty more in fall 2019. While it is too early to call the program an overall success, it has saved lives.
"There was one young man from Virginia who shared [that] because of the information that he learned, he was able to identify and stop a suicide attempt," Smith said. 
Through this program, the foundation aims to remove the stigma around mental health and prevent bullying in schools.
"With Teen Mental Health First Aid, we like to say, it's okay to not be okay," Lady Gaga said onstage at one of her Las Vegas residency shows in 2019.
Born This Way's legal status is 501(c)(3) which means that they're a nonprofit organization. The Foundation manages its own work for the most part and receives funding. They also work with partners in various ways.
"We recently partnered with the National Council for Behavioral Health and implemented teen mental first-aid because obviously school isn't in session right now and taken a pause. But before this we were in 84 schools and by taking care of your mental health and seeing what's working out for you, whether that be meditation, going out for a bit, writing down, journaling, talking to a friend," Mahmood said.
"
"In a world where we do have the choice to be kind, and please make that choice, and make sure that everyone feels accepted.""
The foundation's goal is to encourage others, especially young people, to always follow the Golden rule and be kind to others whenever possible. 
"In a world where we do have the choice to be kind, and please make that choice, and make sure that everyone feels accepted," Mahmood said. 
Even outside of the foundation, the actions of specific individuals can be enough to make a difference, help decrease the stigma around mental health, help decrease bullying and can spread positivity around communities.
"We are here because of my daughter and [Maya Smith]…That's what we're here for and we're just grateful for all that you're doing, all the writing that you're doing, and all the many contributions you're making at your schools and your communities. We thank you for that," Germanotta said.