Nagore returns to reinforce team spirit
Hang on for a minute...we're trying to find some more stories you might like.
Joseph Nagore had 17 total tackles and nine assists during his time as a varsity player on the Dougherty football team. He was selected as the Overall Dougherty Valley Football Player of the Year in 2014. His name is even inscribed on the wall of the DVHS weight room for setting a bench pressing school record. After his time on the varsity football team, Nagore returned to DVHS as a football coach to reinforce the "team spirit" that he loves while continuing his passion for the sport.
Starting in 2011, Nagore was a player on the Dougherty Valley football team until his graduation in 2015. His pure enjoyment and passion for the sport, as well as his family's football history, compelled him to join the team in his freshman year.
"It's always fun to watch for me, and my dad played it in high school — so did my brother. So, I decided to give a shot," Nagore said.
Teamwork is an integral part for a sport such as football, requiring a high level of coordination between players and coaches, both on and off the field. As a player, Nagore always loved the team aspect of the sport.
"[I loved] being with friends, practicing hard, and working hard with them, and gaining the outcomes that come with working hard," Nagore described.
Returning home from college, Nagore became a coach for the Dougherty team during the 2016 and 2017 fall seasons where he was able to share his valuable experiences as a player to the incoming players. He took a similar approach to both his coaching style and his playing mentality.
In regards to his favorite aspect of coaching, Nagore said that it was "trying to give them the best time they had playing football, whether it was bonding with teammates or trying to become a better football player."
When asked about the differences between playing and coaching, Nagore humorously replied, "Well, definitely no running."
Reflecting on how the team has changed from when Nagore was on the team and now, he casually replied, "I think they got new uniforms."
Outside of football, all of his major pastimes are also outdoor physical activities. He loves to watch football and other sports, work out, hang out with his friends, go on hikes and go backpacking.
Whether it's as a coach or a player, it's clear that Nagore continues to make an impact at Dougherty.

About the Writers
Steven Deng, Copy Editor
Steven originally joined the Tribune because he wanted to improve his writing skills and needed a sixth class (this was before he could take a five period day). However, he soon learned that he enjoyed journalism...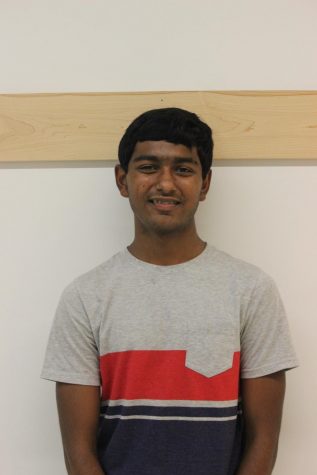 Ronit Kumar, Sports Editor
Ronit joined the Tribune as a preference over band in freshman year. However, he really enjoyed the entire class and all the related activities. So, he has decided to take journalism for his entire high school...