Top five Halloween classics
Halloween is right around the corner, and with the holiday comes all the decorations, candy and spooky films one could possibly imagine. The only right way to celebrate Halloween by shutting the curtains, switching the lights out and settling in with some fall-themed films. Here's a list of films that we believe are essential for any Halloween binge: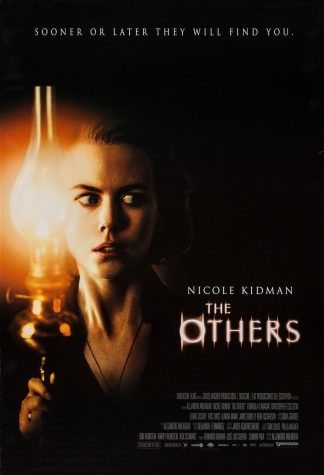 The Others
"The Others" revolves around Grace (played by Nicole Kidman), a mother of two children who are photosensitive. Anne and Nicholas, the children of Grace, began to complain about the ghosts that haunt their home.
Promising a plot that's more complicated than it's synopsis to Nicole Kidman's chilling performance, "The Others" redefines psychological thrillers, making it the perfect film to watch on Halloween.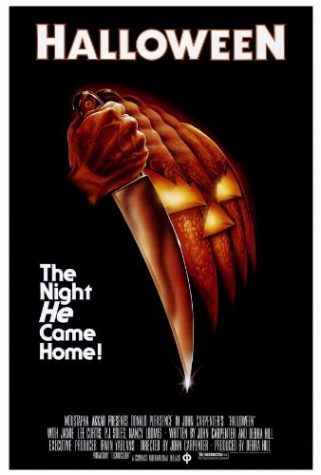 Halloween (1978)
Michael Myers, a six-year-old boy, is found murdering his older sister on the night of Halloween and is sentenced to 15 years in a mental hospital. At the age of 21, he escapes. Returning to his hometown, a masked Michael roams the street to find his next victim.
Following Michael as he stalks the streets of the eerie Haddonfield, Illinois generates a scary, edge-of-the seat sense throughout the course of the film as he searches tediously for victims, making it one of the best movies to watch on Halloween night. Blumhouse has taken to produce a sequel for this film, which is set to be released on Oct. 19.
The Nightmare Before Christmas
Jack Skellington, Halloweentown's Pumpkin King, grows disinterested in the repetitive cycle of his position. One year after another, Jack spends his time plotting tricks to spook trick or treaters. In an attempt to flee his cyclical life, he finds himself stumbling upon Christmastown, adorned with bright lights and sweet scents. In Christmastown, Jack finds a new meaning for his life, and hopes of taking on the role of Santa Claus this holiday season. Despite his great efforts, Jack soon finds that even with the aid of the three naughtiest trick-or-treaters and his pup, Zero, plans can go gravely wrong.
"The Nightmare Before Christmas" is the perfect film to watch surrounded by loved ones. What better way to begin the transition from fall to winter than with the warmth of a cup of cocoa and the eerie atmosphere of Halloweentown?
Hocus Pocus (1993)
Set in Salem, Massachusetts, "Hocus Pocus" presents the journey of Max Dennison as his disbelief in superstition releases of a group of evil witches who used to live in an abandoned household in his town. Max, his sister, and his crush, Allison are left to their own devices and the help of a magical cat to steal the witches' spell book and stop them from becoming immortal.
"Hocus Pocus" serves as a fun fantasy film, perfect to watch with your family and kickoff the spooky chills and thrills of Halloween.
Casper (1995)
Is a list of Halloween films ever complete without mentioning "Casper?"
Based off of the cartoon "Casper the Friendly Ghost," the film centers around a ghost named Casper, and the residents of Whipstaff, the house he haunts. Casper is absolutely love-stricken by Kat, and the movie follows their adventures.
"Casper" is a whimsical film that's perfect for binge eating your favourite candy and unwinding from the horror-filled fun of Halloween.