Small student-run businesses at DVHS flourish
In a school as populated as Dougherty Valley, student-run businesses have a large audience to appeal to. Students often choose unique outlets to channel their creativity through, with many opting to run small businesses that sell accessories and artworks. Many students also partner with nonprofits or service organizations where they can donate their funds to make a difference in their community. 
Koi Fish
Junior Jacinda Lee and Sophomore Katherine Shen started their jewelry business, Koi Fish, in Jan. 2023. Since then, the duo has accumulated a large following on their Instagram account, often promoting new releases and posting incoming pieces. 
"In Chinese culture, the koi fish represents fame, harmony, prosperity, wealth, and luck. It's important to our culture and our heritage," Shen explained. 
Aside from being a method to better identify with their culture, jewelry-making helps Shen and Lee connect over a shared interest.  Their largely teenage audience has the option to customize their pieces to adhere to their personal taste. 
"We get inspiration [for our designs] from pop culture and different artists, as well as Instagram posts," Lee said.
Shen and Lee compile their profits to buy new supplies for the constant stream of jewelry requests they receive from DV's student population. They deliver their pieces in aesthetically decorated mesh bags containing paper stars, candy, and a warm 'thank you' note, inciting customers to continue supporting their business.
In the future, Shen and Lee aim to expand their collection of necklaces and possibly partner with non-profit organizations to donate their funds and contribute to social change in their community. 
Arista Jewlery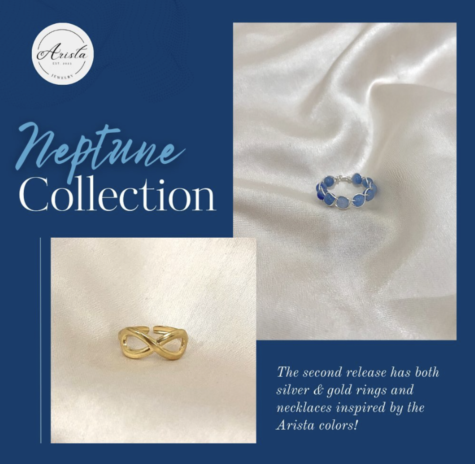 Junior Saniya Patel and Sophomore Varnika Sirasala created Arista, their jewelry business, with the goal of combining their love of arts to support a cause that is close to their hearts. 
"During quarantine, [Saniya and I] realized that we shared a love for jewelry making, and decided to combine it with supporting a cause that was close to our hearts. Arista supports educational opportunities for kids in shelters," Sirasala explained.
Arista currently works alongside "Building Futures," a shelter located in Concord. A large amount of the profits from their February 'ethereal' ring collection was used to provide children at the shelter with STEM kits. This reinforces their commitment to providing young children with the resources they need to excel academically. 
With the miscellaneous 'neptune' collection that was introduced in April, and future launches in-the-works, Arista's creative ventures are expected to continue diversifying.
"We're hoping to move towards different types of jewelry, different colors, and different metals and materials. Our rings are not catered to a specific gender, it's all unisex," Patel said.
Arista currently takes orders through its Instagram page, but Patel and Sirasala have plans to create a Facebook marketplace and an Etsy to further promote their products in the future. In the past, they have catered to the large student population at DV, as well as sold their products at a small farmers market in Danville. 
"Our plan in the future is to donate internationally to kids in India, Africa, and another nations, who need educational opportunities. We are also looking at donating to shelters in areas such as Oakland and San Francisco, so that we can expand our reach locally," Sirasala said.
Belle Bling Jewelry
Sophomore Ayesha Parekh started her business, Belle Bling Jewelry, in 2022. With a love for fashion and design, Parekh greatly values the role that jewelry plays in one's appearance.
"I noticed that jewelry makes or breaks an outfit," she explains. Businesses thrive upon the reception of the audience, and Parekh's business draws in an enthusiastic crowd of high schoolers. According to Parekh, the best part about her work is seeing people wear her designs and enjoying her pieces. Her goal is for everyone to be able to express themselves through her customizable pieces. 
"I think of making jewelry as a form of self-care," said Parekh. "People say to prioritize yourself and your self-care first, and that's kind of a way to ease my mind."
When creating a name for her business, Parekh was influenced by her freshman English teacher Caroline Lloyd's lessons on alliteration. As 'belle' means 'beautiful' in French and 'bling' adds fun and excitement to the name, the combination was enough to entice her audience.
Kunsto Kid
Sophomore Nidhi Parachuri is an aspiring artist who began her small business to reach out to a larger audience and spread her love of art. 
'Kunsto' stands for art. "So [my business] means art kid, in a way," Parachuri said.
Parachuri donates 100% profits she makes to the American Cancer Society and Diyaghar, an organization that helps the less fortunate by providing them with basic necessities. She appreciates her ability to aid others while doing something she is passionate about.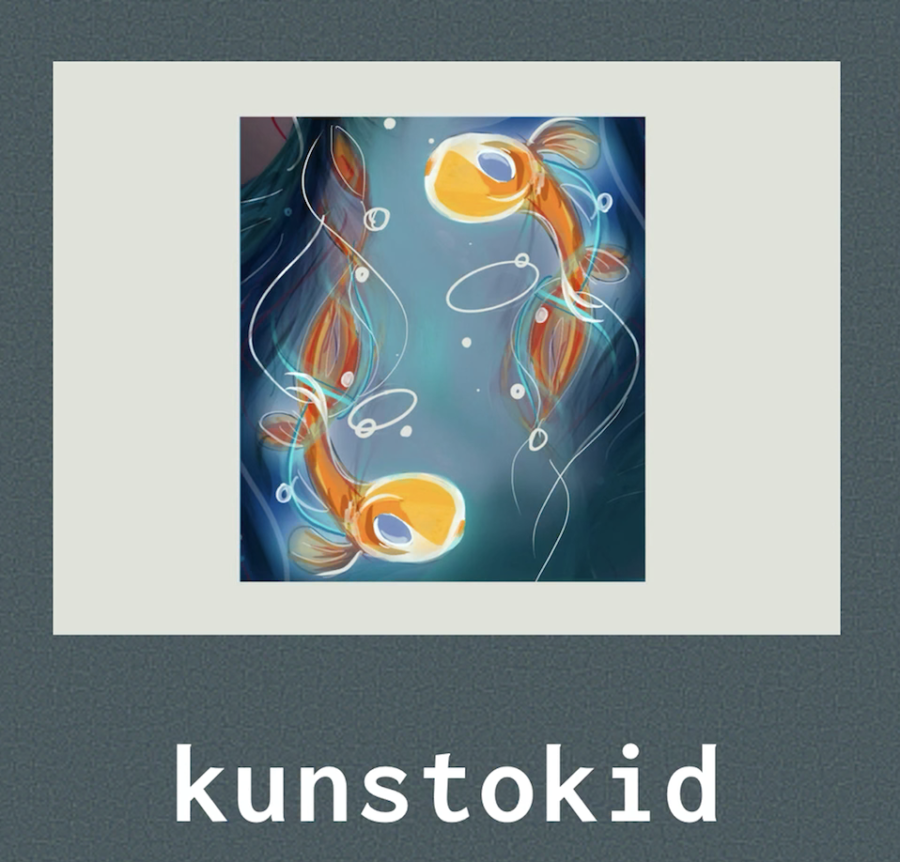 "I wanted to do more than just what people see what drawing is, so I make stickers and sell them and I fundraise," Parachuri said.  
While some artists may struggle to promote their products and reach a specific audience, Parachuri works hard to represent the uniqueness of her business and appeal to a wide range of people, including high schoolers. She utilizes social media platforms, especially Instagram, to get through to potential customers. Her etsy store has made a multitude of sales, and her goal is to continue delivering to this audience and supporting a good cause through her business. 
"I think that anyone can just use their creativity in different ways, and we can still help people," Parachuri reflects.