5 must watch k-dramas from the past 5 years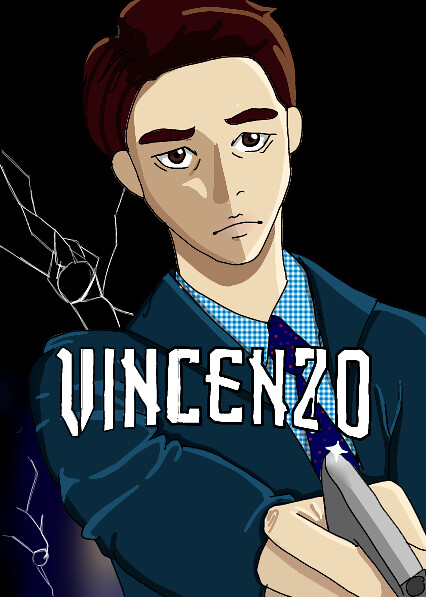 Though there has already been an increase in attention for South Korean movies and TV-shows, the number greatly increased following the success of "Squid Game" and "All of Us are Dead." However, even before the wave of Korean media hit internationally, there had already been many great shows, and as people got more interested in it, they began to watch older and more popular shows. Here are five must watch k-dramas from the past five years.
2017
While many shows such as "Strong Woman Do Bong-Soon" and "Because This is My First Life" from 2017 were definitely fun and interesting, the must-watch has to be "Chicago Typewriter". Written by Jin Soowan, the 16 episode plot starts with famous writer Han Se Joo (Yoo Ah-in) receiving the Chicago typewriter from Jeon Seol (Im Soojung), who unknowingly delivers the important package to her role model. However, the typewriter also brings the ghost of Yoo Jinho (Go Kyungpyo), who was the friend of Se Joo and Seol in their past life when the three of them fought for independence from the Japanese occupation period in Korea. Thanks to the typewriter and Jinho, Se Joo and Seol are able to see their past life when they touch or see certain things that link them to their past life as people working to win independence. With constant flashbacks to their past life and their realization of who was truly on their side and the occasional comedical scenes, the show captivated the audience from start to finish. It does a great job of both including accurate historical factors, and to also make the characters fit into the historical context, while maintaining the current situation in the back of the audience's mind. While it is confusing in some parts throughout the show, overall it is well organized and easy to follow and understand.
If you enjoy historical dramas that have frequent funny scenes, then "Chicago Typewriter" is highly recommended, and it is less emotional than other k-dramas that are about the same period, and so it is a somewhat easy drama to start with.
2018
Written by Kim Eunsook, who also wrote "Secret Garden," "Descendants of the Sun," and "Guardian: the Lonely and Great God," 24 episode long "Mr. Sunshine" is another historical drama during a similar time period as "Chicago Typewriter." Eugene Choi (Lee Byunghun) is born into a poor family and loses both of his parents to the violent aristocrats they worked under, then escapes to America, where he grows up to join the American military. Meanwhile, Go Aeshin (Kim Taeri) is born into an aristocratic family that secretly works for the independence of Korea, and also grows up to continue fighting for independence. Eugene is deployed to Korea, where he meets Aeshin, and they develop a love story in the midst of fighting for the independence of their countries. The combination of historical information and the constant change in emotion plays together to create an emotional rollercoaster in the plot for the audience, juggling seriousness, comedy, love, and grief throughout the episodes. It can be a difficult show to watch, as there can be some violent scenes, but it is still worth watching those scenes in order to understand the individual characters' backstory more and to understand why they came to be. Additionally, the actors and actresses that were cast all portray the characters so well that they feel like the characters themselves and helps convey the emotion even further.
"Mr. Sunshine" can be very emotional at times, so people who tend to get easily emotional when watching scenes that involve people dying may have a difficult time watching it, but it is still worth watching because of how easy it is to see how well thought out the entire show was.
2019
"When the Camellia Blooms," a 40 episode drama that juggles mystery, romance, and comedy, is written by Lim Sangchoon. Oh Dongbaek (Gong Hyojin) is a single mom who starts a bar named Camellia in a town named Ongsan to support her son, Kang Pilgu (Kim Kanghoon). Upon moving into the new town, she encounters Kwak Deoksoon (Go Dooshim), who is the kind woman who helps Dongbaek and guides her in the place of her mom, who seemingly left her when she was young, while the other ladies in town judge her for being a single mom . Hwang Yongshik (Lee Haneul), is a police officer who, when sent to work in Ongsan, immediately falls in love with Dongbaek and tries to get her attention in multiple ways. However, a case of serial murder existed for the past 10 years throughout multiple towns, including Ongsan, and Dongbaek was a survivor of one of them. As the series goes by, the case slowly unravels, and even though it starts on a lighter note, it becomes darker and more serious as you approach the end. The subtle hints dropped throughout the series become obvious once you encounter what it meant, and it leaves the audience guessing and making theories and predictions throughout the series. The contrasting genres of suspense, thriller, comedy and romance surprisingly go well together and even blend in with each other, yet doesn't create an awkward or weird combination.
For those who love suspenseful dramas where you can guess who the real killer is, or those who just enjoy romantic comedies, "When the Camellia Blooms" should definitely be on the must watch list, as it brings viewers of both genres together.
2020
The first season of "Hospital Playlist", written by Shin Wonho, features five best friends who met at a medical school and work under the same hospital. Chae Songhwa (Jeon Mido), is a neurosurgeon who loves to eat and sing (though she isn't good); Lee Ikjun (Jo Jungsuk) is a general surgeon specializing in liver transfer and currently has a son named Woojoo (Kim Joon); Ahn Jungwon (Yoo Yeonsuk) is a pediatric surgeon who has four siblings whom all are priests; Kim Junwan (Jung Kyungho) is a cardiothoracic surgeon who seems cold to others, but to his friends is simply someone who hoards his food; Yang Seokhyung (Kim Daemyung) is an obstetrician-gynecologist who has a very protective mother. The five friends bonded over their passion for making music in a band, and they display what many people act like when they are around their friends. Because it is a medical drama, the show tackles what happens in reality, often leaving the audience in rage, tears, happiness, or mixed emotions as certain things happen in the hospital. The chemistry between the five actors and actresses really helps bring out how medical people become when they are around their closest friends, and also highlights the fights friends may have over the stupidest things. There aren't any dramatic scenes, which can make it easy to watch, however, the difficult scenes may be shown throughout.
Anyone who is interested in medical dramas should definitely watch "Hospital Playlist", as well as anyone else who enjoys dramas that show friendships, but there can be sensitive topics shown in certain episodes.
2021
Written by Park Jaebum, "Vincenzo" is a 20 episode drama centered around crime mystery and dark humor. Vincenzo Casano (Song Joongki), is a Korean-Italian lawyer who grew up in Italy to secretly work as a mafia lawyer to bring justice. Returning to Korea, he joins a small and weak law company, where he meets Hong Chayeong (Jeon Yeobin), and together they work to bring justice, or to get rid of, people who have committed crimes but have not gotten the right punishment. They begin to work to bring justice for the victims who got hurt while working for the Babel company, which is a company that develops many things, including chemicals, by figuring out who the CEO for the company was so that they can punish the right person. Though the first two episodes feel slower than the rest of the show, it still adds to the build up of the climax, holding suspense throughout the entire show. The show makes the audience fully focused throughout with the combination of the well-thought-out plot and the actors and actress' ability to make the audience focus on them, along with the slight hints dropped throughout the show. 
"Vincenzo" is definitely recommended for those who enjoy shows with dark humor and normal humor, but it can seem violent in some scenes.