A comprehensive guide to the California State Legislature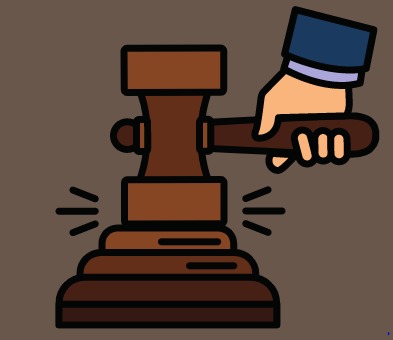 The California State Legislature is a governing body made up of two chambers: the Senate and the Assembly. The Assembly is the lower chamber, meaning that assembly members generally have fewer constituents. 
The representatives for the San Ramon area are Assemblywoman Rebecca Bauer-Kahan and Senator Steve Glazer. They are both Democrats who have served several years in their respective positions. 
Together, these bodies are able to make laws about any issue that the Constitution does not specify is reserved for the federal government and therefore, have tremendous control over government issues that affect the daily lives of all San Ramon residents. 
How does the state legislature work?
The state Senate and Assembly function similarly to the federal Senate and House of Representatives: they can introduce and pass bills with a variety of purposes but are kept in check by the executive branch – the governor's office – and the judicial branch. 
One of the group's most important duties is to set a state budget. This decides the amount of money that is allocated towards welfare programs, policing, infrastructure, etc. The other bills the government introduces are categorized into groups, such as the Education Code and the Health and Safety Code. A full list of these groups can be found here. 
This year, the deadline to introduce bills for the term is Feb. 19; most of them will be implemented in the coming January. There are several so-called "spot bills" which are purposefully vague and made to be amended and passed as a way to work around that deadline. An emergency bill can also be proposed at any time, which will be implemented immediately after a two-thirds vote. 
Who are our legislators? 
Senator Steve Glazer represents California's Seventh Congressional District. Glazer worked for former governor Jerry Brown and was then elected to the Senate in 2015. His website explains that he has written legislation about gun safety and police brutality. 
The most notable among the 20 bills Glazer proposed for this term are about ensuring the transparency of publicly funded county mental health organizations on how exactly they spend their money and increasing the number of low-income, first generation and underrepresented students in the University of California system via the California Promise program. There is also a bill proposing many changes to school district financing. 
"
Bauer-Kahan explained at the City Update that the budget posed an extra challenge this year, as the state was in a deficit because of the pandemic."
— Sneha Cheenath
Representative Rebecca Bauer-Kahan represents California's 16th Assembly District. Before holding public office, she worked as an environmental lawyer and legal professor. She was elected in 2018 when she beat the incumbent Republican, Catherine Baker, by just over 4,500 votes. Her website explains that in her time as a legislator, she has passed 15 bills with bipartisan support. 
In this cycle, she has introduced 18 bills. The bill which she is promoting the most is the 988 bill that would create a 988 number to call for mental health emergencies, thereby taking mental health crises out of the hands of police officers. 
Bauer-Kahan's Legislative Director, John Skoglund, said that it is too early to give solid information on that bill's chances of passing, but they are "doing what they are supposed to do" to get it chaptered into law. 
Her other key bills are about penalties for electrical transmission companies that's dangerous behaviors have caused wildfires, allowing death certificates to list gender according to gender identity, restricting pesticide use and furthering privacy for reproductive health care facility patients. 
What other bills were introduced? 
2,514 bills have been introduced for this term. They can all be found here and sorted by author, code and keyword. Glazer noted at the San Ramon City Update that most bills are focused on COVID-19, wildfires and housing, three of California's most pressing problems. 
Many bills were also introduced because of the resurgence of the Black Lives Matter movement. There are several bills about decertification, ensuring that law enforcement officers are thoroughly investigated when necessary. 
A single-payer healthcare bill was introduced by Assemblymember Ash Kalra. It is a highly controversial bill, with a fiery Mercury News opinion piece writing that it is "a big waste of California Legislature's time." Supporters of the bill argue that it is key to lifting the burden on working-class families. The bill would also require federal approval because the federal government funds many of the proposed revenue sources. This approval is unlikely, as President Joe Biden has not endorsed single-payer healthcare and instead supports a public option. 
There is also a bill that ensures that free, public transitional kindergarten enrollment is available to all parents who want it. The bill also mandates that the average class size is 24 pupils and that there is at least one teacher for every 10 students, three teachers for a class of 24 students. Only one of those teachers must have full credentials. This bill is one of many endorsed by Early Edge California, an interest group centered on early childhood education. 
What have they already passed? 
The legislature has already passed many bills this year, with most of them centered around COVID-19 relief. Most significantly, they sent every qualifying Californian 600 dollars. The state legislature also passed bills about small business support and child-carer support. 
They also passed the state budget. Bauer-Kahan explained at the City Update that the budget posed an extra challenge this year, as the state was in a deficit because of the pandemic. Unlike the federal government, states are not allowed to be in debt, so the new budget had to make cuts to many welfare programs, "ensuring that the cuts were not to our most vulnerable was really the legislature's priority."
How can I stay updated? 
Both San Ramon legislators are active on Twitter, @Steve_Glazer and @BauerKahan. Both parties also have accounts that regularly tweet out updates on what the state legislature is doing, which can be found at @AssemblyDems and @AsmRepublicans. The Patch and Mercury News also occasionally cover these issues.