Bias movie screening and panel starts conversations
On Feb. 4, Dougherty Valley and California High School PTSAs collaborated on a movie screening of "Bias" and a subsequent panel about the issues. 
The movie explained how bias pervades every interaction that humans have. It discusses how it is a natural, biological asset but in a developed world, propagates stereotypes and inequality. 
The district's equity coordinator, Ashley Gutierrez, said that the movie "is a great entrypoint to an equity conversation because the information is really accessible."
After the movie, there was a panel with student representatives from each school, faculty and administration to discuss what they learned from the movie. Gutierrez explained that the purpose of the panel is to "help people process what they just saw."
Courtney Konopacky, a middle school Core teacher, was one of the panelists.  During the panel, she explained her results for a quiz the documentary mentions that tested for bias towards different groups. Konopacky explained that she found her results very interesting and felt that sharing the results at the panel would be in line with the movie's message of recognizing bias, and then adjusting them.
 "I felt maybe a little bit vulnerable but I realized that I had to walk the walk, not just talk the talk, and lead by example."
Overall, the event spread awareness about the importance of thinking about bias and being cognisant of how it can drive inequity. Gutierrez emphasized, "the most important thing we can do is practice awareness."
About the Writer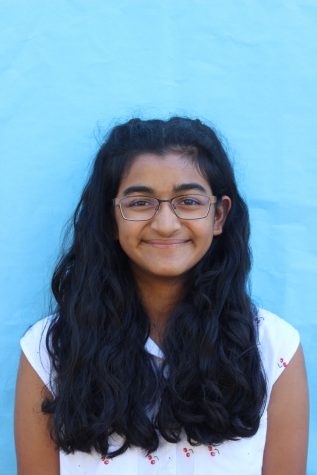 Sneha Cheenath, Managing Editor
Sneha joined the Tribune in her freshman year because she liked writing and wanted to be involved with the school. This is her third year in journalism. In her first year, she was a staff writer and in her...