The Wildcat Tribune ranks 2020's best albums
Ananda Mayuri Chakkenchath, Sneha Cheenath, Lauren Chen, Anaisha Das, Grace Hahn, Amrita Himmatraopet, Helen Kang, Aria Khalique, Aditi Lappathi, Aditi Praveen, Drishti Upadhyaya, Boomika Velineni, Daniela Wise-Rojas, Yuxin (Ariel) Wang, Grace Yang, and Riya Mehta
February 9, 2021
Reviews are listed in chronological order by release date.
Circles – Jan. 17
Mac Miller
Mac Miller's death by an accidental drug overdose sent shock waves not only to his fans but to the entire rap community. He released "Swimming" in Aug. 2018, an album that showcases his self-discovery. A month later, he was gone at the age of 26, never realizing the potential he expressed in the album. On Jan. 17, 2020, posthumously released album "Circles" gives a sense of closure to his years of work. The album never really opens into a stereotypical rap album, but more so flirts with lofi beats and indie-folk songwriting. Most of the songs are filled with a chilled-out aura; an aesthetic that has been explored and transformed over the course of his music career. Through the lyrics, one can see that he was idealistic and that this album dispels all the sense of predestinarianism in his music; a way to break out of the cycle. His last piece is nothing but a nod to his reformation.
By Ananda Mayuri Chakkenchath
Walls – Jan. 31
Louis Tomlinson
Tomlinson's long awaited debut studio album, "Walls," was released on Jan. 31. "Kill My Mind" makes a very strong opening track with its guitar riffs. Most of the latter tracks apply the sweet, euphoric feeling of being head-over-heels in love. Steering away from the romantic side of love, "Two of Us" is easily the most emotional song on the album, as it's a touching ballad to Tomlinson's late mother. The entire album shows how much feeling and depth were put into the making of each track, and makes a heartfelt rendition to listen to when you're down or need peace.
By Boomika Velineni
Honeymoon – Feb. 14
Beach Bunny
Beach Bunny's debut album "Honeymoon" perfectly describes the range and intensity of emotions surrounding crushes, relationships and lost love. It was released Feb. 14, 2020, a date that encompasses the romantic, yet bold vibe of the album. The Chicago based indie pop band's songs discuss similar topics that their previous EP's had touched on such as infatuation, jealousy and self-confidence, through up-beat vocals, guitar and drums. The instrumentals work in harmony with lyrics, creating relatable and catchy songs that easily get stuck in your head. No matter your relationship status, this album has a relatable song for you.
By Aditi Lappathi
The Slow Rush – Feb. 14
Tame Impala 
Known for his distinct, transcendental music, Tame Impala gifted his listeners yet again with "The Slow Rush." The album discusses the topics of loss, love and spontaneity, and although these are not uncommon topics in the realm of music, each song is unpredictable, yet beautifully executed with passion and a variety of synths and instruments including the piano, bass guitar and drums. A rhythmic bridge between jazz, disco and pop, "The Slow Rush" is truly a dreamy listening experience.
By Amrita Himmatraopet and Riya Mehta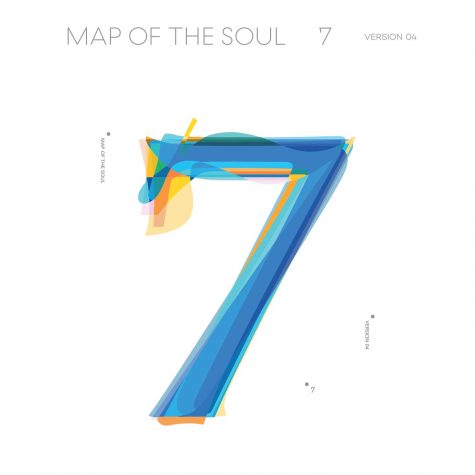 MAP OF THE SOUL:  7 – Feb. 21
BTS
On Feb. 21, BTS released their fourth studio album, "MAP OF THE SOUL: 7," the second chapter of their "MAP OF THE SOUL" album series. The series is based on Carl Gustav Jung's philosophy of the four major archetypes: the self, the anima/animus, the shadow, and the persona. BTS began the series sharing the joy of finding love by reaching out to their fans and enjoying the little things in life. "MAP OF THE SOUL: 7" tells the story of the band's discovery of their true selves, with an acknowledgment that their shadows and scars from their hardships are also part of their selves. The studio album includes solo works from each member, subunit songs, and record-smashing title tracks that showcase their versatility across various genres and skillsets.
By Helen Kang
The Dream – Feb. 28
Hailey Whitters
Whitters' second studio album "The Dream" was released on Feb. 28, 2020. After her first album "Black Sheep," "The Dream" demonstrates Whitters' growth as an artist and a storyteller. From "Ten Year Town" talking about Whitter's struggles to make it in Nashville to "Janice at the Hotel Bar" giving Whitters sage advice about life, brilliant songwriting shines through. Well-thought-out lyrics sung by the subtle grit in Whitters voice over rock-infused country rhythms make "The Dream" not only a lyrical wonder, but a fun listen all around, leaving listeners excited to hear what Whitters has to say next. 
By Aria Khalique
Heartbreak Weather – March 13
Niall Horan
Released on Mar. 13, "Heartbreak Weather" shifts through the different moods and stages of a relationship, which change as easily as the weather. The title track captures this essence perfectly, with its upbeat tune and lyrics surrounding the fall from a broken relationship to experiencing a new love. "Nice to Meet Ya" sheds Horan's church-boy facade from his One Direction days, while tracks like "Dear Patience" and "Put A Little Love On Me" gets the audience swooning with the melancholic vibes. All in all, it's a fun listen, with tracks appealing to different sides to romantic love. 
By Boomika Velineni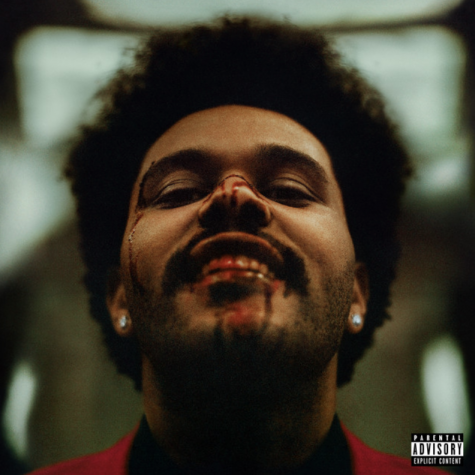 After Hours – March. 20
The Weeknd
Abel Tesfaye, known professionally as The Weeknd, delivers yet another masterpiece with "After Hours," his newest album which debuted in March of 2020. From getting prosthetics in his face to mimic plastic surgery for his "Save Your Tears" music video, to his exceptionally high voice, it is clear that Tesfaye is invested in his music. The album discusses feeling unfulfilled in his habits of excessive drug use and casual sex with brooding lyrics in "Escape from LA," transitioning to an upbeat groove about being in an on-and-off relationship in "Blinding Lights." "After Hours" is an honest discussion about his hedonistic lifestyle, making it a true cinematic masterpiece.
By Amrita Himmatraopet
CALM – March 27
5 Seconds of Summer
CALM is as much a testament to 5 Seconds of Summer's maturation as it is a dedication to their fans. Unlike its title, a fandom reference derived from the first initial of each member's name, the Australian band's fourth studio album explores energized, industrial rock sounds on singles "Teeth" and "No Shame" without shying away from brooding synths (lead single "Easier") and layered harmonies (opener "Red Desert"). It is fresh in its versatility and deliberate in its lyricism, while lead singer Luke Hemmings paints a cohesive narrative about the push-and-pull of a relationship with strong, expressive vocals throughout.
By Lauren Chen
Future Nostalgia – March 27
Dua Lipa
The title "Future Nostalgia" perfectly captures this album's clear disco influences with a futuristic spin. The production is pristine and the beat is addictive. "Don't Stop Now," the record's most successful single, dominated radio stations for months but it was hard to get tired of the funky, upbeat pop song. The singles are fun, but this album is cohesive with a steady flow, so it is best enjoyed listening to all the way through. Dua Lipa's upbeat, energetic record is everything a pop album should be.
By Sneha Cheenath
The Way it Feels – April 10
Maddie and Tae
Released on April 10, 2020, "The Way it Feels" is Maddie and Tae's second studio album. Released after weddings of both members of the band, "The Way it Feels" covers all aspects of love. The album's breakout single "Die From a Broken Heart" explores sadness after a breakup while tracks like "My Man" and "Write A Book" capture the excitement of just being in love. With flawless harmonies and well-written storytelling, the duo perfectly mixes pop and country, proving themselves as artists to watch as they continue to grow into their sound. 
By Aria Khalique
Fetch the Bolt Cutters – April 17
Fiona Apple 
Singer-songwriter and pianist Fiona Apple released her emotional and intense fifth studio album "Fetch the Bolt Cutters" after eight years. With the experimental synths and a raw and passionate voice, Apple successfully proves that she has transformed and progressed as a musician more than ever before. The wisdom she shares through every meaningful song, empowering women to stand up for each other, along with the humanistic element to her album through experimental sounds and snippets of laughter in songs such as "Drumset," ultimately add a new dimension to her album that truly makes it one-of-a-kind. 
By Riya Mehta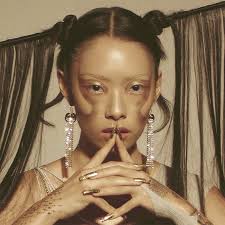 SAWAYAMA – April 17
Rina Sawayama
Rina Sawayama's debut album "SAWAYAMA" is everything a pop album should be — bold, loud, and, above all, fun. Its ridiculously catchy songs paired with strong vocals and Y2K-esque production make it an amazing experience. The album ranges from catchy critiques of consumerism to a heartbreaking goodbye to a former friend. Rina Sawayama, for lack of a better term, has the range. With such a thrilling debut, it's clear that Sawayama has cemented a name for herself in pop.

By Drishti Upadhyaya
Notes on a Conditional Form – May 22
The 1975
The 1975's fourth album, "Notes on a Conditional Form," is a long and winding journey of extraordinary exploration of artistry and versatility. This impressive record weaves together tight auto-tuned vocals sung by the band's frontrunner, Matty Healy, with grandiose instrumentals, and alternates between pop-rock anthems ("People"), smooth synth-pop interludes ("Bagsy Not In Net"), and mellow ballads ("Playing On My Mind"). Every single song expresses a message lyrically, whether that be about the intersection of human emotions and digital life ("I Think There's Something You Should Know"), or a heartfelt confession that describes the band's innermost thoughts ("The Birthday Party"). Overall, the 22 songs in this record showcase all of The 1975's strengths as sensational artists who can perform a variety of acts effortlessly. 
By Anaisha Das
Punisher – June 18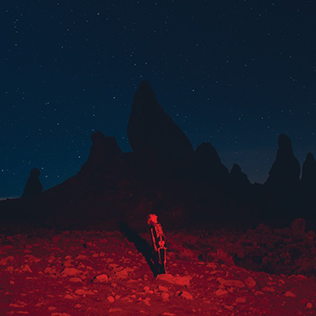 Phoebe Bridgers
Phoebe Bridgers' alternative/indie sophomore studio album "Punisher" is worthy of all the artistic praise it has received since its release date on June 18. Its top tracks, "Kyoto," "Garden Song" and "I Know The End," all embody a melancholic, honest, but nonetheless freeing feel. Although it's only Bridgers' second studio album, there is a distinct and unique quality to her songs that make them so recognizable. It could be the verisimilitude and almost narrative quality to her songwriting that makes her so understandable. Lines such as "And when I grow up, I'm gonna look up/ From my phone and see my life/ And it's gonna be just like my recurring dream/ I'm at the movies, I don't remember what I'm seeing" from "Garden Song" embody an almost autobiographical quality, that makes the listener all the more in-tune with her words and life. There are few albums as intimate and personal as "Punisher" and even fewer that are as beautiful and distinct.
By Aditi Praveen
Gaslighter – Jul. 17
The Chicks
On Jul. 17, 2020 The Chicks released their new record "Gaslighter." Though some tracks feel lackluster with redundant composition and repeating sentiments, others pack a powerful emotional punch. Drawing from personal subject matter based on betrayal, "Gaslighter" chronicles different stages of loss from anger in the title track to sadness in "Everybody Loves You" and finally acceptance in "Hope It's Something Good." With fiery lyrics sung by the gifted voice of lead singer Natalie Maines, the album is a strong debut after the trio's 14-year hiatus. 
By Aria Khalique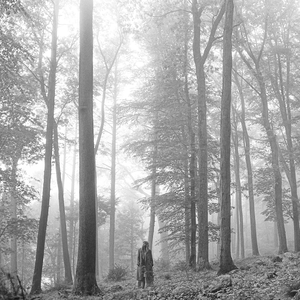 Folklore – July 24
Taylor Swift
"Folklore" is a masterpiece blossoming from isolation, blending dreams with reality in an album detailing love, loss, infidelity, regret, and even female empowerment, through personalities brought to life from Swift's imagination. The album presents a mature Swift that is both rough and genuine—no longer a boy-crazed stereotype—through stories crafted so well they cannot be defined or labeled. Swift has no further need to prove her talent, because she already has. She is creating purely for music's sake, while subtly breaking barriers with her storytelling: writing "Betty" from the perspective of a boy for the sake of artistry defies societal heteronormative expectations. Her new creative direction defines the "folklore era," and that is her genius.
By Daniela Wise-Rojas and Lauren Chen
Nectar – Sept. 25
Joji
Known for his crooning voice in melancholy ballads, Japanese artist George Miller, aka Joji, released his second studio album, Nectar, on Sept. 25, 2020. Nectar features hit singles "Gimme Love" and "Sanctuary," as well as collaborations, namely with Lil Yachty and Benee. Dropping two years after his first album, "Ballads 1," Joji reveals his musical versatility as a singer and songwriter through Nectar, experimenting with newfound elements of alternative R&B to highlight his internal struggles with drug abuse. Overall, Nectar is a brilliant assortment of rich, soothing tunes perfect for streaming late at night.
By Ariel Wang
The Ascension – Sept. 25 
Sufjan Stevens 
On Sept. 25, 2020, singer and songwriter Sufjan Stevens released his eighth studio album "The Ascension," a warped and futuristic piece that combines Stevens' view of religion with his experimental music style differing greatly from his previous, more emotional albums. Through the incorporation of electro-pop beats in contrast to Sufjan's light and airy voice, he proves how he has evolved as an artist all while touching on topics such as social media's destruction to society as well as the exploitation of American land for technological advancements. Stevens ultimately leaves listeners with a bittersweet afterthought on the state of the country at the moment with his final chilling twelve minute and thirty second track, "America." 
By Riya Mehta
The Album – Oct. 2
BLACKPINK
Combining multiple genres to produce passionate melodies, K-pop phenomenon BLACKPINK reflects on their successes and the hardships they've faced in "The Album." Released on Oct. 2, BLACKPINK's first full-length work features top artists Selena Gomez in "Ice Cream" and Cardi B in "Bet You Wanna." "The Album" explores different music styles, ranging from confident and powerful in "Pretty Savage" and "Love To Hate Me," to more dreamy and sensitive in "You Never Know." But while each song lyric has a unique meaning in it of itself, the overall album is about the members' emotional struggles. Despite the whole album only being a mere 24 minutes, the subtle sadness ingrained in the overall meaning behind the songs is enough to blend the melodies into bold tunes with a hint of emotional pain that'll bring many to tears. 
By Grace Hahn
Lady Like (Deluxe) – Oct. 2
Ingrid Andress
Country pop singer Ingrid Andress' debut studio album "Lady Like" masterfully solidifies her place as a fearless voice in an oft-overlooked genre. Featuring the certified Platinum debut single "More Hearts Than Mine," she invites you on a journey navigating through modern love, from meet-cutes to moving on, with witty honesty and effortless vocals. Combining strings, piano, and acoustic guitar with cleverly poetic lyrics, Andress co-produced and co-wrote every song (with the deluxe album including a cover of "Boys" by Chari XCX, which she co-penned). Andress is up for three Grammy nominations in 2021, though her clear talent has already made her a breakout star.
By Lauren Chen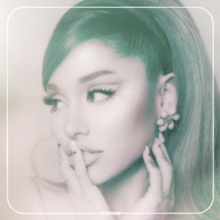 Positions – Oct. 30
Ariana Grande
American singer and pop star Ariana Grande released her sixth studio album, "Positions," on Oct. 30, 2020. In the last few years, Grande found herself facing devastating life trauma following the Manchester Arena bombing after her concert and the tragic death of her ex-boyfriend and fellow artist, Mac Miller. Since then, the artist has moved forward in her journey towards healing and self-love, as showcased by "Positions." The 14-track album fuses pop with R&B and trap elements, breaking Grande's usual boundaries as it gives her fans an emotional insight into her personal life.
By Ariel Wang
Starting Over – Nov. 13
Chris Stapleton
"Starting Over," released on Nov. 13, 2020, featured Stapleton bringing just as much gravity and soul into each track as he always does. From his immaculately crafted guitar solos and rock melodies to the majestic background vocals of his wife, Morgane, "Starting Over" is a joyful listen from start to finish. But the star of the album has to be Stapleton's incredible lyrics. From the loss of a pet in "Maggie's Song" to temptation in a relationship in "You Should Probably Leave" to just having fun in "Arkansas" to falling in love in "Starting Over" and "Joy of My Life," Stapleton heartfully covers a wide range of topics. And it is all sung by his other-worldy voice, holding a perfect balance between grit and sincerity. The nuanced lyricism with fun and technical composition makes "Starting Over" a must-listen.
By Aria Khalique
Wonder – Dec. 4
Shawn Mendes
Shawn Mendes's "Wonder" opens with a beautiful, tender, ballad-like intro that transitions into the passionately sung title track about Camila Cabello, his longtime girlfriend. In a radio interview, Mendes discusses how the album's cover was inspired by a time when he faced his biggest fear — deep water. Similarly, many of the songs discuss heavier feelings such as tackling fears, as well as loneliness and depression, something that Mendes is not known for writing about often. Throughout the album, Mendes utilizes his usual guitar and piano, with added drums that add a dramatic flair. The tone jumps back and forth from slow and romantic to flirty and playful, and each song is unique from the others. Mendes's passion for the project shines through in each song, making "Wonder" a no-skip album.
By Amrita Himmatraopet
Chip-Chrome & The Mono-Tones (Deluxe) – Dec. 11
The Neighbourhood
Best known for "Daddy Issues" and "Sweater Weather," The Neighbourhood released "Chip-Chrome & The Mono-Tones" in Dec. 2020 after a two-year hiatus. In the album, lead singer Jesse Rutherford is represented by the character "Chip Chrome" and the rest of the band is called "The Mono-Tones." In an interview, Rutherford says that he transitioned into becoming Chip at the beginning of the year, when he "got off the internet, picked up a guitar, played it until [his] fingers bled, and learned how to write songs in a new way." Scintillating and euphonic, "Chip-Chrome & The Mono-Tones" is a clear product of raw emotions and thoughts, preserving The Neighbourhood's signature alternative rock sound and Rutherford's unique vocals while simultaneously paving the way for a new era for the band.
By Amrita Himmatraopet
Evermore – Dec. 11
Taylor Swift
Taylor Swift's ninth studio album "Evermore" was released on Dec. 11, five months after sister album "Folklore." Swift sings about her growth after her past drama in "long story short," reminisces about her grandmother in "marjorie," and creates fictional stories in "dorothea," all the while pricking tears in "champagne problems" and wrenching hearts in "tolerate it," her classic "track five" (often considered the most heartbreaking song on each album). Combined with brilliant song production and Swift's off-the charts-lyricism, "Evermore" is definitely worth a listen.
By Grace Yang