Ravaging SCU lightning complex fire almost contained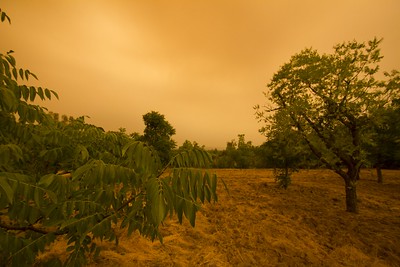 As of Sept. 11, the SCU lightning complex fire is now 98% contained, having affected 396,624 acres across multiple counties (Santa Clara County, Alameda County, Contra Costa County, San Joaquin County, Merced and Stanislaus County) over the course of 23 days. There are currently no evacuation orders pertaining to Contra Costa.
The SCU lighting complex fire began on Aug. 16. Its cause is still under investigation, but it is most likely due to a lightning strike, according to Cal Fire.
"
Currently, this is the third largest California wildfire in history"
The fire consisted of a collection of over 20 smaller vegetation fires that eventually merged together.
Over the course of the fire, there have been around 200 structures destroyed, five injuries, and zero deaths.
Currently, this is the third largest California wildfire in history, only below the 2018 Mendicino Complex (459,123 acres affected) and the 2020 August Complex (746,607 acres affected as of Sept. 10).
Air quality has steadily decreased due to the multiple fires in northern CA, specifically because of winds pushing the fire westward, and consequently, smoke as well. Wildfire smoke has been attributed to causing serious health problems due to the chemicals from the structures burnt from the fires.
A study done in 2015 linking wildfire smoke exposure to emergency department visits found, "smoke exposure to be associated with cardiovascular and cerebrovascular ED visits for all adults, particularly for those over aged 65 years."
In order to avoid smoke exposure, the CDC highlights the importance of staying indoors at this time, with windows closed and air-conditioners running in recirculation mode to keep contaminated air from getting inside homes. They also advise for the avoidance of frying food and smoking cigarettes, both of which create unnecessary smoke.
The San Ramon Valley Fire Department writes, "The current air quality reminds us of how dangerous our California Wildland season can be. Many of our San Ramon Valley Firefighters are committed across the state to help with the various fires burning. We are also prepared here, in our San Ramon Valley, to protect our community in the event of a of [sic] local incident."