Rex Orange County illuminates a spectrum of emotions in new album "Pony"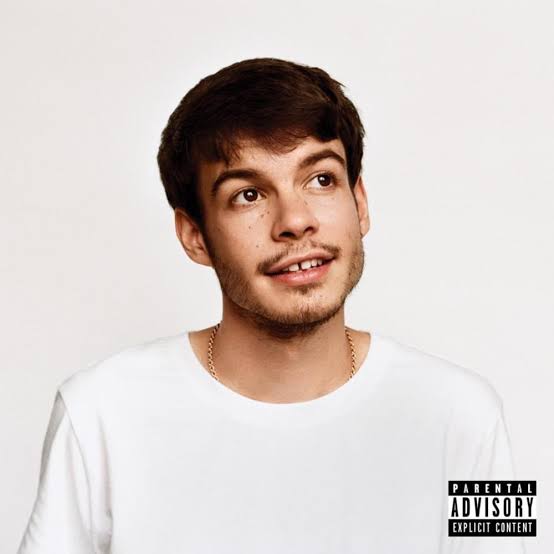 Alexander O'Connor, better known as Rex Orange County, expresses unfiltered thoughts in his newest album, "Pony," released Oct. 25. Easily his best album yet, "Pony" is refreshing, vibrant and honest. 
Throughout the songs, O'Connor sings about his fear of rejection, friends who aren't there for him and his love for a girl — likely Thea Morgan-Murell, his longtime girlfriend. 
The tracklist begins with "10/10," a song about self-improvement and feeling like a five out of 10. Fast-paced and eclectic, he sings about cutting ties with people who aren't healthy for him, with lyrics like, "But this time I took control / And turned my s— 'round / Sometimes you gotta cut a b—- out". This song is reminiscent of his previous music, with a consistently fast-paced, upbeat tune, similar to "Loving Is Easy," one of his most popular singles.
"Always," the second song of the album, is a slower song about wanting to feel okay despite mental health problems. While dreary, the lyrics are uplifting and almost intoxicating. The song begins with a yell (literally) and transitions into a melody that sounds like it'd be played for the slow dance at the end of a movie.
O'Connor made an all-caps Instagram post when "Face to Face" was released: "This song is about being away from home, feeling trapped in an undesirable situation & finding it difficult to trust people. "
 In the chorus, he refers to his previous struggle with long-distance relationships, singing, "She wakes, we face-to-face from the bed / I wish I could be with her instead / When we speak face-to-face from the head / Things go wayward and I end up upset," similar to the lyrics of "4 Seasons" from his album Apricot Princess. 
In that song, he sings, "Now that you're around, I pray you don't go / And we don't even need to mention all the things that matter / Or anything you're stressing 'bout / Just tell me why your day was good / And love me after hours."
The song itself is rhythmic, bouncing from lyric to lyric. It flows perfectly, taking you through his morning in a flirtatious, effervescent way.
Each song in the album begins uniquely; "Never Had The Balls" opens with birdsong and the sounds of nature, whereas "Every Way" begins with a piano piece that starts off sounding almost similar to "You've Got A Friend In Me," the song O'Connor chose to cover with Randy Newman on Spotify. 
"It Gets Better" is the most prominent of the songs in his album, diverging the most from his usual style. The song is upbeat and playful like the rest of his songs, but it differs from his other music with a cello and violin playing in the background throughout the song. 
O'Conner's calming, almost nasally, hollow voice brings the lyrics to life, straining during the higher notes and lulling during the lower notes.
The longest and final song in the album, "It's Not The Same Anymore," is melancholy and discusses getting tired of being sad. A gentle guitar riff in the background adds to the affliction that can be heard in his voice and through the lyrics. 
However, the song isn't all sad; he also talks about how the girl he loves is easy to talk to and how she helps him release his emotions. "I kept the feelings inside / I open up when s— gets built up this high / She makes it easy to cry / The words fall out of me and there's no more disguise," he sings.
Rex Orange County is refreshing and honest in "Pony" while still capturing the trademark childish tones with which everyone identifies him. It discusses important issues like dealing with mental health issues and being scared to do things, all while keeping the tone lighthearted and scintillating.