PG&E announces Public Safety Power Shutoff following wildfire danger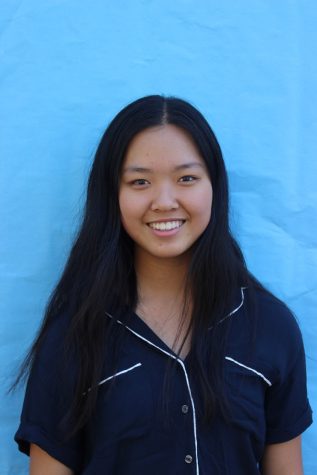 More stories from Helen Kang
During the last two weeks of October, PG&E began a series of Public Safety Power Shutoffs (PSPS) following Red Flag Warnings from the National Weather Service to prevent wildfires. After PG&E's faulty electrical and transmission lines led to the 2018 Butte County Camp Fire, the most devastating wildfire in California history, which also caused them to file for bankruptcy, the company sought to avoid their past mistakes. 
According to PG&E, a Public Safety Power Shutoff is when a customer's power gets turned off for a variety of reasons, including a Red Flag Warning from the National Weather Service or wildfire conditions such as humidity levels below 20% or sustained winds above 25 mph. Depending on conditions, a PSPS can last anywhere from 24 to 48 hours or more, demonstrating the importance of remaining updated via social media and PG&E's customer alerts. Once a PSPS is planned, PG&E alerts customers through phone, email or text notifications as early as 48 hours in advance and advises them to visit local community resource centers for utilities and other necessities.
 On Oct. 23, PG&E announced its first round of PSPS, affecting 179,000 Northern Californian customers in the Sierra Foothills, North Bay, San Mateo and Kern Counties. Following a high wind advisory, power was shut off to prevent falling power lines from starting fires. Power was predicted to be restored by Oct. 24, but it was only restored for 99% of customers on Oct. 25. 
The PSPS was immediately extended after the Kincade Fire broke out in Sonoma County. The 2018 Camp Fire started from the same transmission lines in areas of the Kincade Fire, so PG&E expanded and extended the PSPS. 
On Oct. 26, following restorations to customers the day before, PG&E announced its second round of PSPS. This time, PG&E's projected impact expanded to approximately 940,000 customers, encompassing around 36 counties in Northern California. Furthermore, weather forecasts predicted that a historic 60-80 mph wind event would strengthen the Kincade Fire and possibly start new fires.
In San Ramon, parts of the Gale Ranch community were expected to lose power. The wind event was expected to bring even worse wildfire conditions than the ones that sparked the 2017 Wine Country fires. As a result, mandatory evacuations were put in place for over 83,000 people, and the PSPS was extended to areas in Contra Costa County. 
By Oct. 27 conditions had improved. PG&E issued an "all clear" for Northern Sierra and North Coast communities and began to restore power to customers as well as lift evacuation orders for over 30,000 people. By Oct. 28, 57% of customers had regained power. 
As these restorations were taking place, however, officials were closely monitoring another offshore, widespread dry wind event that was expected to sweep Northern California. Customers were warned of extended power outage times depending on weather conditions. 
On Oct. 29, PG&E announced its third round of PSPS and began shutting power off for approximately 597,000 customers and 32 counties, including Contra Costa County, even while 400,000 others remained without power from the Oct. 26 shut-offs.
Having burnt 80,000 acres, the Kincade Fire continued to roar in the north with only 15% containment. In the wake of another powerful dry wind forecast, PG&E took extra precautions by shutting power off for customers connected to transmission lines in high fire-threat areas. In San Ramon, both Windemere and Gale Ranch communities lost power, forcing students to adjust to the lack of electricity. 
"We had to take all our food from the fridge and freezer and move it to our friend's house," junior Sana Shehabi said. "We couldn't shower or heat up food because we didn't have hot water. There was also no wi-fi so I couldn't do the work I needed to do over the weekend, so I had to go to a friend's house."
By Oct. 31, 45 helicopters and 6,500 PG&E contractors and personnel began to restore the transmission lines. PG&E has restored power to 99% of their customers since they were given the "all clear" from weather forecasters. Only about 2,000 customers in the Kincade Fire area have yet to regain power. 
Leave a Comment