Boba Guys and San Ramon make the perfect match-a
The opening of City Center Bishop Ranch on Nov. 8 not only introduced a family-friendly gathering place but also various highly anticipated food hotspots such as Boba Guys.
The self proclaimed "highest quality boba milk tea in the world" has locations in cities such as San Francisco, Los Angeles and New York and has added San Ramon as its newest stop. It has become a staple of Bay Area culture, providing the perfect spot to grab a drink.
Founded in 2011, Boba Guys has rapidly expanded its brand. Selling food and merchandise alongside tea has increased consumer appeal. Few companies have managed to expand as rapidly as Boba Guys while succeeding. However there are several factors that set this tea shop apart from their leading competitors.
Unlike other tea shops, Boba Guys prides itself on its all-natural ingredients. Co-founders Andrew Chau and Bin Chen say that they deeply care about what their customers consume from their drinks.
Many popular teashops use a prepackaged powder base for each drink, each containing rich syrups and fat. However, Boba Guys makes everything from scratch, carefully picking organic fruits and vegetables to blend in.
This creates a higher quality product for consumers. Boba Guys prides itself on this, saying they put "110% effort" into each and everything.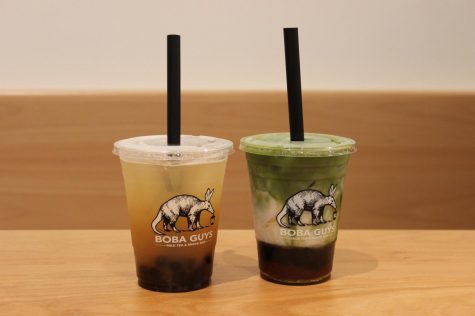 Several of their most popular drinks, like the strawberry matcha latte and strawberry rice milk, contain organic ingredients. Real strawberries are coupled with organic milk to create a rich creamy tea that is healthier than a powder based drink. No artifical dyes or flavors are used, which in turn creates a natural flavor.
Along with their natural ingredients is their hospitality. Not only do they want their tea to be tasty, but they want the experience to be enjoyable as well.
"Boba Guys' hospitality and passion makes it stand out as a company. Everyone who works there loves what they are doing, and work endlessly to build the company and benefit everyone in their environment. They are not just selling boba, but want to spread culture and bring people together through boba and their welcoming environment," City Center "bobarista" Brandon Pham said.
This emphasis on culture coincides with San Ramon's efforts of creating a sense of identity and community through the new City Center.
Boba Guys is not just a tea shop, just like the City Center isn't just a plaza. A place for people to gather together and form a sense of unity is what drives home the new message for San Ramon.  
"Having a place where the community can gather, not just to shop but to celebrate stuff, that is important for a sense of being. We have good diversity and good community values, and we need a place to come together for that," San Ramon City Councilmember Harry Sachs explained.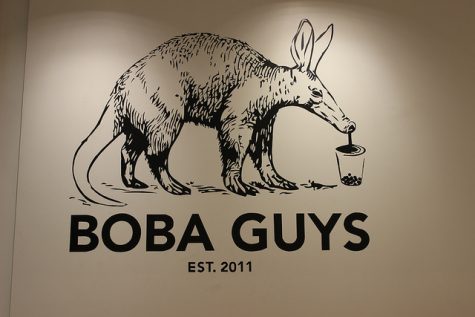 Already, it is evident that Boba Guys is morphing into the new hangout spot for adults and kids alike. The inviting environment appeals to all demographics in San Ramon.
It was a mutual agreement between both Boba Guys and the City Center that San Ramon was an ideal place for Boba Guys to set up shop. San Ramon is currently on the rise as a town, and the trendy tea shop was the perfect addition to a transitioning city.
Altogether, San Ramon's vision for a unified town has been completed through the City Center. Places like Boba Guys emphasize community values while providing high quality products.