The dying entertainment of reality TV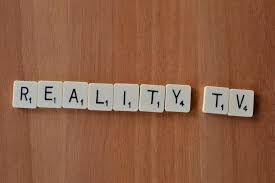 Reality television is losing originality, and it's suffering as a result. Everything has seemingly been done or the ideas aren't entertaining enough to maintain viewership. While we see many reality TV stars like Snooki (who now refers to herself as Nicole Polizzi) and Omarosa Manigault divorce themselves from their reality TV image, others like Nene Leakes and Farrah Abraham cling on to their fame and refuse to diversify. This struggle to remain relevant can only be explained through the fact that reality TV isn't what it was a decade ago. This problem is attributed to the fact that every concept is growing stale. There's nothing new and original and people are getting tired of seeing the same people every week.
In recent years, reality TV viewership has been declining rapidly. Reality TV used to be known for providing entertainment through drama, but now it is becoming predictable. Shows like "Bad Girls Club" had the same concept throughout its 17 seasons. Predicated on fist fights, offensive slurs and a wrongful portrayal of many minority groups, these controversies are what maintained the shows' popularity among viewers, who love to live vicariously through the lives of other people.
Wikimedia Commons
"The Real Housewives" is a franchise which follows the lives of affluent housewives and their interactions with each other. This show, unlike "Bad Girls Club," is still airing in many places around the U.S., but it also holds the same premise from season to season. However, these people are idolized as "making it" in the world, which contributed to the show's popularity.
The relationship between reality TV and its audience is unique compared to those of other genres. This sense of "reality" that is often edited to seem melodramatic is entertaining because people get to see a life drastically different from their own. Reality TV monopolizes the rich and those who live in odd circumstances because their lives are different from the lives we live. But even if shows like "Keeping up with the Kardashians" or "Braxton Family Values" are at risk of falling off the map sooner or later, it seems like shows with entirely different concepts are in peril due to the decline of reality television.
Even shows like "Survivor" and "Big Brother" have a declining viewership. These shows, despite having the same overall concept, conduct more of a social experiment rather than providing a day to day dramaticized experience. The premise of these shows are competitions in which the last person standing wins a large sum of money. People live in isolation with each other and subsequently vote one person off each day or week until two to three people remain, and then those betrayed by their fellow contestants return to decide whose fate will be changed through riches. Despite introducing new twists and compelling people every single season, it still remains bland for many viewers, only catering to a core audience that religiously watch.
Other competition shows such as singing, dancing, and talent shows are following the same path as every other reality TV show mentioned. The audience has seen every type of voice, routine, and act. With a few hidden gems that get recognition, it isn't as groundbreaking as it once was.
The falling titans are being replaced with a few pieces of treasure. "Rupaul's Drag Race" is a competition show that celebrates the art of drag queens. As it is being popularized by mainstream culture, respect for the art is growing and is appreciated.
The drag queens on that TV show know how to brand themselves very well: performing in sold-out shows, producing TV shows and streamlining beauty products have made them new-age celebrities as they manage to stay extremely relevant even a decade after their reality TV debut.
Alas, with branding a declining image comes rebranding a new one. When one has a reality TV image that they do not like or fully represent, they simply change it. "The Kardashians" are a prime example, since as their TV show gets less viewership each and every season, they consequently expand their areas of influence. They are often ridiculed for having no talent, but they've built an empire and are respected business moguls. Between makeup, fashion lines, and modeling, it's difficult to keep up with all of the business ventures this family has partaken in.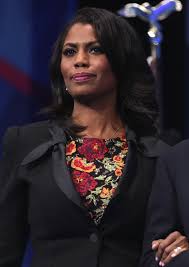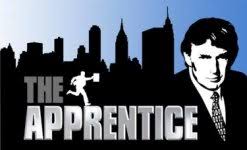 Wikimedia Commons
Omarosa Manigault is one of the most politically active former reality TV stars. Her stardom started with "The Apprentice," a program where you prove your business savvy skills to members of a board hosted by Donald Trump. Manigault's performance impressed the president, and he appointed her one of his political aids, after a year and a half of growing tensions, she was fired.
Soon after her leave from the "White House Manigault" appeared as a contestant on "Celebrity Big Brother," where she became notable for constantly criticizing Trump and his administration. She, like the Kardashians, capitalized heavily on her reality TV image.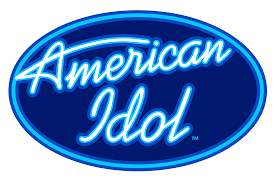 Wikimedia Commons
The engaging world of reality TV was record breaking around a decade ago, with shows like "American Idol" hitting 31 million views in 2008, easily overshadowing other similar shows since. The world of reality TV is in serious need of innovation, and we see an integral part of TV becoming more diluted and repetitive and is suffering as a result. Celebrities who were famous for their TV stardom are beginning to leave that past and falling popularity behind for more serious ventures, and whether they are successful or not, this struggle to remain relevant shows the death of not just reality TV, but television in general.