VFSC strives to befriend local senior citizens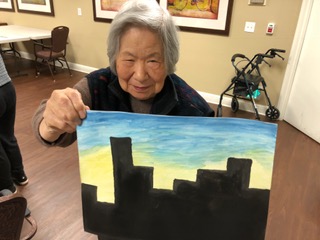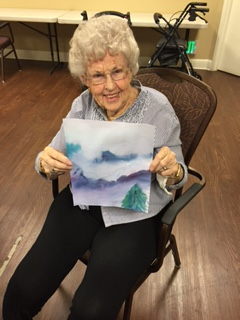 Connecting senior citizens to the rest of the community has always been a goal for the members of the Volunteer for Senior Citizens (VFSC) club at Dougherty Valley High School.
With the increasing prevalence of new technology in society, junior club President Michael Quang notes that senior citizens have become "isolated."
VFSC takes a variety of approaches while trying to integrate the elderly of San Ramon back into society, including holding art classes and computer guidance classes.
"We hold computer guidance classes because there's a huge generation gap between senior citizens [and the youth] so that when they're presented with new technology, they don't know what to do. What we try to do is we try to bridge that gap by holding classes in which senior citizens can come in and if they have any questions about their technology or computers or whatever, they can talk to us," said Quang.
Because VFSC has such a specified target audience and goal, if members try to build meaningful relationships that build over time with the seniors they volunteer for.
"We introduce ourselves once, and then as the year progresses and as more and more of the same people come in, we become more comfortable, like friends," Quang explained.
In the future, the officers of VFSC hope to continue to expand their influence and open up more opportunities for senior citizens to learn more.
"We're trying to create different classes that we can do. Instead of computer guidance and art classes, we're trying to do more specialized classes," junior club secretary Abhinav Vishwanath said.
The club's long term goal is to ultimately have a larger impact on the senior citizens by creating a greater variety of classes for the seniors to participate in and learn from. They are also hoping to promote greater interest in their club and attract more volunteers so that they're able to become even more influential in the community.
Quang feels that the club has already definitely had an impact on society and ultimately benefited the seniors for the better.
"These senior citizens have gone through so much and in a way, [the club] helps them feel like part of the community and not just isolated from the newer generations," he said.