Dougherty Valley alumni Mo Zhao is breaking barriers within professional music
Within the Dougherty Valley academic community, music is largely overlooked. As seen in a Tribune Poll, students do not see a career in the music industry as a viable future, heavily favoring STEM fields. However, one DV alumni to carve a different path is Mo Zhao.
Mo Zhao graduated Dougherty Valley High School in 2011 and is in her final year of graduate school at Guildhall School of Music in London, England, where she studies composition. Zhao spent the past year back in California, spending much of her time helping the DV music program alongside choir director Mrs. Diana Walker.
Zhao's passion ignites the room. In a single lecture to AP Music Theory, she had changed the views of many impressionable musicians. Mrs. Walker considers Zhao to be indispensible– an essential part of the DVHS choir. Treble Choir Member Allyson Wu says, "[She] has genuine [desire] about teaching us and helping us."
Mo's love for music began when she was young and played piano, and developed into a full blown passion when she went to a summer music camp at California State University, Stanislaus before her freshman year of high school.
"I was surrounded by hardworking friends and friendly, detail-oriented professors that helped me a lot", Zhao said about her experience at the camp.
Through her high school years, Zhao continued to nurture her passion for music through the budding DVHS music program. Zhao was one of the first members of the choir class, which contained less than 10 singers in its first year. The program got off to a tumultuous start, with reductions in size, bringing the group down to only three singers. But as the the school's programs grew, so did her dedication and skill.
In her senior year, Zhao composed a piece that the DVHS orchestra performed at the fall concert of 2010.
"It was my first time having a large ensemble play my piece and having an instructor take me seriously", claimed Zhao. She considers this her best memory with the DVHS music program.
Upon graduation from Dougherty, Zhao attended San Francisco Conservatory of Music for one year with a major in composition, and later continued her bachelor's degree studies at Boston University for 5 more semesters, and finished her studies at Royal Conservatory of Music.
After her senior recital, someone approached her and told her that she had changed the way she viewed music forever — a moment she hails as her best experience of her post-secondary education.
"To be able to make that kind of difference in someone's life from just one concert is amazing," Zhao said about the experience.
After receiving her bachelor's degree, Zhao continued to study composition at Guildhall School of Music in London, where she plans on resuming her graduate studies this semester.
Zhao is a contemporary composer that pushes classical music's boundaries. For example, in her contemporary piece entitled "Fantasy and Dance," she uses string instruments' bodies as rhythmic tools and giving violas the melody, instead of the staple violin solo.
At the final performance of Mo's year at Dougherty, the DVHS concert choir debuted "Swan Geese," a song she composed for the high school's choir program. The piece was filled with musical symbolism and featured poetic Mongolian lyrics. The pieces is based on a Mongolian folksong arranged by her grandfather, but with Zhao's own musical influences. Listening, to the song, the audience was confused as to the foreign language, but the song communicates a poetic lesson. Part of the song translates to "The river runs wide, while the autumn grass turns pale…They disappear into the vast horizon, knowing one day, they will head home."
Zhao says that her inspiration for writing this piece for Dougherty is to get the singers involved in music of different regions, and provide change from the repertoire of mostly Western music. She specifically "tried not to use Western harmonies…[this is supposed to] reflect the wide spaciousness of Mongolian Grasslands".
Composing is often isolated to Western methods, and other forms are often ostracized. Mongolians and other eastern music use "microtones," or notes in between the traditional twelve-tone scale. A western musician often hears these notes as out of tune.
Zhao is also a trailblazer in her industry, being a female and LGBT+ contemporary composer. The professional musical community is dominated by men, especially conducting and composing. It is often hard to overcome both environmental and internal barriers as Zhao has. Growing up in a town like San Ramon taught her that she had to do things in a certain way, and that wanting to choose a different path was wrong.
"There were people who would judge my morality based on who I was attracted too, and there were people with good intentions reminding me I "just need to work harder to fix it". They weren't cyber bullies or strangers; these are people I've known and loved for many years." Zhao states in a letter she wrote to the DV choir program.
After graduation highschool and spending some time studying at San Francisco Conservatory of Music, Zhao had learned a lot about self acceptance through friends going through similar experiences.
In the same interview mentioned above, Allyson Wu said, "[Mo taught me] goals can only be attained if you seek validation from yourself [and] not anybody else….don't let others perception of your aspirations taint what you truly believe to be what you want to do in your life."
Zhao says to students, "In this world, everything has multiple dimensions to them. You will very rarely find "the correct answer." Rather, as you continue to explore and learn, you will find new perspectives, followed by new questions. If you happen to stumble across an uncharted land, open the door and start walking. I bet that you will soon find friends on the other side, waiting there all along for you to meet them."
Listen to Mo Zhao's works on thewildcattribune.com
About the Writers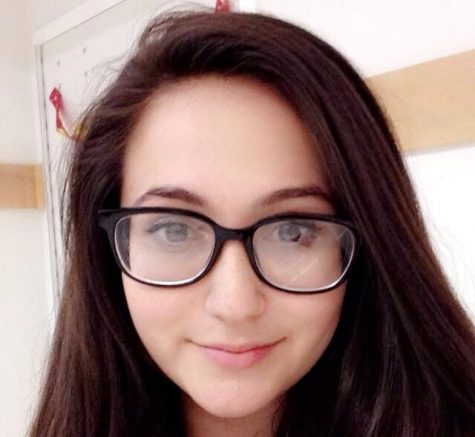 Natalie Rubio-Licht, Staff Writer

Natalie is currently in her first year of journalism. She has no formal prior experience in journalism, but is considering a career in the field. Natalie joined the Tribune to learn how to write more than...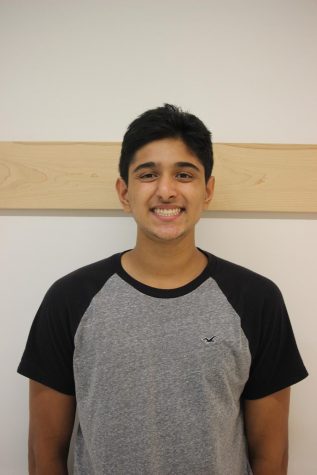 Vikram Balasubramanian, Opinions Editor
Vikram is currently serving in his fourth year with the Tribune. He became involved with the Tribune first, in the club, then as a staff writer and satire editor. Vikram started the short-livedsatire section...