Staff of the month: Ray Montalvo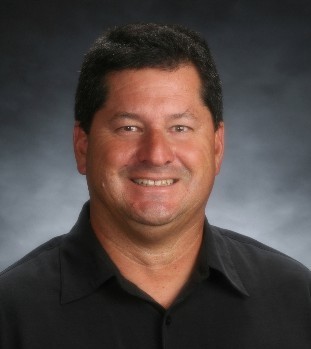 Alyssa Zhong, Sports Editor
February 12, 2016
Known for his exceptional regard for student safety, campus supervisor Ray Montalvo is February's staff of the month. From keeping parents out of the parking lot (to which student drivers say thank you) to maintaining order at rallies, sporting events and other on-campus activities, Ray has been Dougherty Valley's steady support. Let's get to know the watchful eye of Dougherty Valley:
Q: What did you do before you came to work at Dougherty Valley?
A: Before I came to Dougherty Valley I worked at IBM for 31 years and retired from there. Then I was coaching volleyball at Cal High. When this job came open, I thought it would be fun to start a new program at a new school, so I got hired as Campus Supervisor.
Q: What is your most memorable moment at Dougherty Valley?
A: The most memorable moment for me was when the helicopter flew in for Vietnam Day two years ago. I was just making sure that nobody got on the field when the helicopter landed, but it brought back some memories from the 60's and 70's of the war.
Q: Describe your average day on the job.
A: I start out in the parking lot, which is very, very busy. Then, I'm constantly going through the hallways and the classrooms … getting students for [assistant principals], and then brunch and lunch coverage. I'm here for supervision of any school events like rallies, just making sure everything is safe.
Q: What do you like to do in your free time?
A: In my free time I like to coach volleyball. I like to go on hikes and ride mountain bike with my sons — twin boys who are juniors at Cal High.
Q: Did you play volleyball when you were younger?
A: I actually played water polo and swam through high school and college. They didn't have boy's volleyball back then. I started playing intramural volleyball at San Diego State, and it just stuck with me. I've played 20 years now.
Q: What is one piece of advice you'd like to give students?
A: Well, the kids are so good up here, so maybe, to just use a little bit more common sense to make the right decisions in life.