East Asian art takes over American teen culture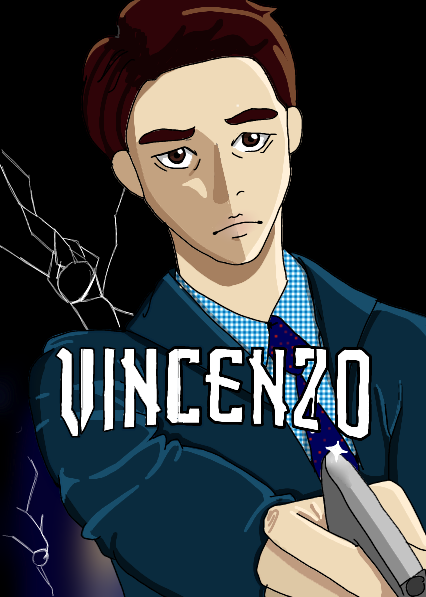 America is commonly referred to as a "melting pot." Millions of people immigrating to the country have created a uniquely mixed culture that pulls ideas from all over the world. However, when we look at the lives of teenagers, some cultures stand out more than others. East Asian cultures specifically, are thriving among today's teens.
To say "East Asian Culture" would be to generalize a large and diverse group of cultures. What exactly is considered "East Asian" is unclear. Some would say it includes more Southeastern countries such as Vietnam, while others restrict it simply to Japan, the Koreas and China.
Even within the main three countries, there exists a variety of cultures, languages and foods. Slowly but surely, these cultures are grabbing the attention of teens, especially in the United States.
Take television for example. Today, watching TV shows has become a common pastime for many teens and their families. In this sector, Korean culture flourishes through beloved Korean dramas (K-dramas). Japan also tells its story through the vibrant and cosmically successful medium of anime.
But how did these two television mediums reach America from countries an ocean away?
"
One explanation for the influence these countries have on pop-culture is their large economies. Both Japan and South Korea are among the world's top 20 economies."
K-dramas are simply television series produced in South Korea. They have become popular simply due to the variety of shows there are to be seen and the quality they come in. From dark K-dramas such as the 2021 hit show Squid Game, to more light hearted romantic dramas such as "True Beauty" (2020), K-dramas appeal to a wide audience.
Now more than ever, K-dramas are experiencing a dramatic growth in popularity. Two of Netflix's most watched shows are K-dramas, with Squid Game currently holding the top spot at 1.65 billion hours of view time.
Like K-dramas, anime has also risen in popularity among teens in the U.S, but their rise to fame started much earlier and was a longer and slower process.
Anime is a distinguishable style of cartoon originating from Japan. What started as a niche genre of cartoon, today, has become one of the most recognizable forms of media in teen culture. More than 50% of Netflix's subscribers had watched at least one anime in 2021 and only 6% of Gen Z weren't familiar with the genre.
This iconic medium wasn't always so popular, especially in the United States.
Anime first found success during the 1960s in Japan, with early shows like Osamu Tezuka's Astro Boy and Miyazaki Hayao's Princess Mononoke. Even in Japan, anime only became mainstream in the 80's and 90's.
Not long afterwards, anime began gaining audiences in the United States due to mainstream anime such as  Sailor Moon and Dragon Ball Z being televised. Along the way, multiple hits created a name for anime in the U.S, such as Pokemon, which featured not only a show but a game component as well.
Popular anime series today are Attack on Titan, Jujutsu Kaisen and Demonslayer, among many others.
Alongside television Asian music has become a hit with teens in the United States. Korean pop music (K-pop) has become a sensation and this is made evident through the growing sale of K-pop albums. BTS, one of the best known K-pop groups, set the record in 2021 for the highest selling digital music.
BTS is the K-pop group that caused senior Afra Shaikh to take an interest in K-pop in seventh grade. Today she is a member of DVHS's K-pop club, a club devoted to learning different k-pop dances.
"[In seventh grade] someone asked the teacher to play BTS so he put BTS on. I hated BTS. I was like 'BTS is so gross, who would listen to this stupid music?' And after the teacher turned it on, I was like 'Oh, that's a really good song.' I couldn't stop listening to it for the next two weeks of my life," Shaikh said.
"
Anime first found success during the 1960s in Japan, with early shows like Osamu Tezuka's Astro Boy and Miyazaki Hayao's Princess Mononoke."
Since BTS, she has developed a liking for many other K-pop groups such as TWICE and ITZY.
Though music and television are the most noticeable, there are other instances of East Asian pop-culture thriving in the United States. These include the sudden popularity of Boba tea, a Taiwanese drink and the success of Manga, or Japanese comics.
It is evident that East Asian pop culture has become mainstream in the United States. Pop-cultures from other countries, however, have yet to catch up. There could be multiple reasons for the strides East Asian pop-culture is making compared to other cultures.
One explanation for the influence these countries have on pop-culture is their large economies. Both Japan and South Korea are among the world's top 20 economies. In addition, a lot of this money is poured into the entertainment industry of these countries. It is not surprising that the anime industry, worth a whopping 25 billion dollars, would influence culture overseas.
However, the Korean film industry and the Bollywood industry (Indian film) are worth almost the same amount of money. What helps Korean film thrive in the U.S.A?
Another explanation could lie in the intended audience. Bollywood implements many cultural aspects into its works. While this does not make it less popular than K-dramas, the audience consuming Bollywood films would be very different from audiences of K-dramas which are slightly more westernized. Furthermore, K-dramas and anime are geared towards the younger generation. The characters are often teenagers, especially in anime. K-pop is similar to popular western music. These characteristics make them more suited to teens in the U.S.
Despite the similarities between Anime, K-drama and Western films, the unique cultures of each country still shine through, in the languages the characters speak, the foods they eat and the clothes they wear. It is indisputable that booming entertainment industries have provided East Asian countries with lots of representation in the media.
The flourishing of East Asian culture in the United States is exciting news. It creates anticipation for many other countries to gain representation in the media. But we have yet to see other countries take over American teen culture, like East Asian countries have.