A transition from the stage to backstage isn't all that different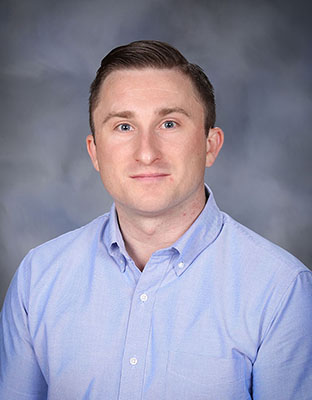 Dougherty Valley's theater arts teacher and drama club advisor, Noah Kopp, transitions into a new chapter of his life through teaching theater rather than performing on stage.  
In the dimly lit English classroom, colorful posters decorate all four walls. Bold, black writing announces a new day on a whiteboard. Empty tables stand in clusters and the soothing hum of a sleeping projector drifts through the classroom. Silence blankets the partially-vacant room, only broken when Mr. Kopp begins to recount his memories as a dancer in theater. 
"A memory for me is the audition process. I remember the most just how strange auditioning [was]: you're in tights, you're in spandex and you're putting yourself out there over and over again."
Fresh out of high school, Kopp started a career in professional ballet. Already having participated in multiple theater productions and competitive dance, he had ample experience to start his profession. As daunting as auditions were, his career grew rapidly. While dancing for a company in Cambridge, Massachusetts, Jose Mateo Ballet, he starred as one of the lead roles in a production titled, 'Salome Dances for Peace'.
"It was very inventive and creative. The role originated from me, I was the first to dance it and I got written up in the Boston Globe too," recounts Kopp. 
As a teenager especially, dance gave him a way to express himself. While dealing with insecurities, he grew to learn the power of translating those insecurities into expression through dance.
"
Kopp wants to help those who struggle, like he used to, with insecurities, hoping that theater can provide comfort for both the performer and the audience."
"To see when someone is able to access that vulnerability and show it to others, that's really powerful."
His performing career flourished for four years. He was able to participate in many massive productions and gain a lot of experience. However, as work continued, the passion he felt for the arts diminished into hollowness. 
After dedicating his entire life to dance: participating competitively as a teenager, starting his profession fresh out of high-school, and building a solid career, he felt like he had put all his eggs into one basket. He began to realize that his career was affecting his mental health badly. After a while of ignoring the unpleasant feelings, he began retracing his steps. 
"I felt bad coming to work: I didn't feel like I was doing something where I was giving back to my community or helping anyone. The amount of work and personal sacrifice was no longer worth it. So I started to go back to school, and while working on a side job of teaching, I found a fuller version of myself," Kopp explains. 
Redirecting his career, Kopp started as a dance teacher. Working for about nine years. Then, due to schedule conflicts and dissatisfaction with his position, he chose conventional teaching: becoming an English 9 teacher at DVHS. This is currently his third year of teaching English at Dougherty Valley and he is currently teaching English 9 in Rm. 1217.
He started teaching Theater just a year ago, starting off during a very challenging time: the COVID-19 pandemic. Due to the lack of in-person activity, teaching something so expressive was difficult. During the production, everything was recorded and there was a lack of the personal connection he enjoyed witnessing live. 
"The more I started teaching drama, the more I realized the bottom is really sucked out of [Theater] if you can't perform, becoming a hurdle," recounts Kopp.
Throughout last year, Kopp persevered: now he enters the first year of in-person Theater. He hopes to create a welcoming community in his class, which from his students' experiences, he is already providing.
Senior Katelyn Dilbeck, vice-president of the Drama Club, remembers her friends telling her enjoyable memories of Theater in the past month. "[Theater students] really enjoy [Kopp's class]. [Once] they [told] me they were singing and enjoying class. I was surprised because even though they're in school, they could express themselves."
Junior Anjali Nair, a Theater Arts 1 student, adds on, "[Mr. Kopp is] very receptive to his students' needs. That's really helpful, especially with easing back into school from COVID-19." 
DVHS is a pressure inducing environment where everyone is striving for perfection. Kopp wants to help those who struggle, like he used to, with insecurities, hoping that theater can provide comfort for both the performer and the audience.
"One thing I tell students is," Kopp begins, "we cannot live on bread alone: you can't just keep doing what you're supposed to do and not do things that make you human. I hope seeing [performances] will invite people to have a greater sense of themselves."