The Indian diaspora in San Ramon helps loved ones overseas amid COVID-19 crisis
The Indian diaspora in San Ramon finds ways to help and communicate with loved ones amid the devastating surge of COVID-19 cases in India.  
As restrictions begin to ease and more people are vaccinated in Contra Costa County, India is experiencing an unprecedented surge in coronavirus cases during the second wave of infections. 
Sophomore Nandhini Manchikalapudi found the recent increase in cases and deaths unexpected.
"Every single person I know [in India] is going out and living almost normal lives, but all of a sudden, this wave hits them and people are told to stay home all day as people are dying from this huge outbreak. It's all so sudden," she said
The coronavirus crisis has caused members of the Indian diaspora, people of Indian origin currently living in other countries, to fear for the safety and health of loved ones. Vaishali Patel, a mathematics teacher at Dougherty Valley High School, expressed her worries about her parents, who live alone in India. 
"It's frustrating because I can't reach [my parents] even if something happens. I just feel a lot of sympathy and of course, helplessness, for everyone who lives over there," said Patel.
Many Indian-Americans face difficulties communicating with their loved ones and making sure that they are safe and taking necessary precautions. Patel often calls her parents to lecture them on wearing masks and social distancing while also trying to avoid overwhelming them. 
"In India, neighbors share food a lot so I tell my parents, if you can't refuse, at least heat whatever food they are giving and then eat it. I want them to feel relaxed and not stressed out," she said. 
Manchikalapudi believes that it is hard to hold many people in India accountable for an inability to social distance because of cultural differences. 
"I do think it's very difficult to withhold strict lockdowns, as some people lack the privilege [of living in] extreme lockdowns," she said. "A bunch of people might be living together in one house as different families support each other in ways to live. It can be hard to break apart from the community and stay home."
Indians who are from a lower socioeconomic statuses are more likely to not be able to follow social distancing protocols and strict preventive measures as they must work to survive. According to the Pew Research Center, about 32 million middle-class Indians were pushed into poverty after the pandemic hit last year. 
"People who don't have as many resources may not have the ability to do some of the sanitizing or masking," Dougherty Valley counselor Rajni Nijjer said, "so they're just trying to get by with what they can to keep themselves safe, which is better than nothing, but it might not be what they need right now."
Another reason why India has been struggling with containing the virus is a lack of resources, especially oxygen and ventilators. COVID-19 can cause severe inflammation in the respiratory system, causing blood oxygen saturation levels to become dangerously low. This makes oxygen shortages very harmful to coronavirus patients, who rely on oxygen therapy to breathe and survive. 
"
According to the Pew Research Center, about 32 million middle-class Indians were pushed into poverty after the pandemic hit last year
"Due to a lack of preparation, a lot of people are suffering not just because of the COVID situation," Biology teacher Lakshmi Warrier said, "but because of not being able to have access to oxygen or find a bed in time, a lot of people are dying outside of hospitals."
Some critics blame Prime Minister Narendra Modi for the quick spread of the virus due to his downplaying of the severity of second wave COVID-19 infections. Modi's coronavirus task force stopped meeting for some time and his health minister even said that the pandemic was "endgame".
"The bulk of the blame lies in Modi's governance style, where top ministers are chosen for loyalty rather than expertise, [and] where secrecy and image management is privileged over transparency," Asam Ali, a research scholar at the Center for Policy Research in New Delhi, said to the New York Times. 
This led the government to underestimate how many people would become affected, causing certain areas to lack the infrastructure necessary to combat the virus and run out of ICU beds and oxygen concentrators. 
"Many places, unfortunately, will not have the luxury to have space that is available for COVID patients," Warrier said. "You need to be quarantined off in one section of the hospital so you can't place a COVID bed right next to other patients' beds, since the other people in the ICU already have life-threatening conditions and their immune systems are already compromised."
Although the struggle India is facing might seem distant, India's COVID-19 situation has the potential to greatly impact the rest of the world. On May 4, the United States imposed a public health travel ban that restricts the entry of foreign nationals who have been present in India within 14 days of travel. However, some are still concerned about the spread within the United States of a new 'double mutant' variant that was present in India. 
"The second that the variant leaves India, it's going to affect people eventually, as seen with the first wave of the coronavirus," Manchikalapudi said. "It started in one area and then it affected the rest of the world in a few months."
Fortunately, India has received continuous global support, especially from the Indian diaspora, who feel especially connected to loved ones and relatives struggling. 
Warrier is involved with Sewa International, a Hindu faith-based nonprofit organization that specializes in disaster relief and rehabilitation. 
"I love working with an amazing group of people who share common goals of bringing equity in all areas of life, including disaster relief, education, food distribution, environmental issues and beyond," Warrier said about the organization. 
Sewa International was able to raise over one million dollars in less than 24 hours and used the money to purchase oxygen concentrators from the United States and ship them to India. These oxygen concentrators are only distributed to underfunded public hospitals and clinics, making sure that the money goes to people in need.
"
Although the struggle India is facing might seem distant, India's COVID-19 situation has the potential to greatly impact the rest of the world
Warrier has found personal fulfillment through fundraising for COVID-19 relief events and other local projects with Sewa International. 
"Working with humanitarian organizations, such as Sewa International, allows us to connect to our own humanity [and] put things in perspective in our own lives," she said. "There is much to be done and much each of us can do."
Dougherty Valley seniors Neha Vinjapuri and Tejas Srivalsan have also founded Project SOS, an organization that raises funds to help solve the oxygen shortage. Building a team of students accepted into a myriad of top universities such as Yale, Stanford, MIT and more, their organization provides college counseling and advice in exchange for donations. 
After seeing the impact that the COVID-19 outbreak has had on family members and friends in India, they felt compelled to help those in need. Vinjapuri describes how the coronavirus affected her own family, as her grandfather passed away due to COVID. 
"Since the situation is so bad, we couldn't visit India for a funeral so we had to do everything completely online," she said. "It's just so sad to see that when people are hurting so much, they can't even be around their families to have moral support."
After seeing the devastating effect that the coronavirus has had on India recently, Srivalsan reached out to Vinjapuri to start a project that would help collect funds to help the COVID-19 situation. They decided to focus on the shortage of oxygen concentrators and ventilators after noticing how desperate people were for it.
"In February, we visited India for my grandfather's funeral as he passed from COPD, a lung condition which required oxygen," Srivalsan said. "After he passed, once the situation started getting very serious, there were 10 different people calling my grandma asking, 'Can we please have his oxygen tank? We really, really need it because there's such an oxygen shortage.'"
Srivalsan and Vinjapuri then began researching reputable charities and foundations that centered around providing oxygen supplies to those in need while reaching out to friends and classmates that were accepted into different colleges. 
"I feel like we could have easily set up some college service and make profit out of it, but we wanted to make sure that money was towards a good cause," Vinjapuri said.
As of now, they hope to raise at least $5,000 for the cause, but Srivalsan believes that the goal is subject to change and increase. 
"Of course, the main goal is COVID relief in India, and we want to raise as much money as possible by helping as many students as we can," he said. 
There are many other ways for anyone to provide support and help out, such as through social media or donations. Warrier believes that donations to the right organizations can be simple but significant actions to take.
"Donations are certainly something I would encourage because it doesn't take any time. It might be one shopping trip or one takeout less for you but in the grand scheme of things, it's a great way to make an impact," she said.
Despite the benefits, Nijjer cautions that researching the charity or initiative is crucial to make sure that funds are used towards a proper cause.
She explained, "You want to make sure that your time or your money is spent wisely and that your cause aligns with it and knowing where their funds go and what resources they are getting."
Social media is another method of using a voice to raise awareness about the India COVID-19 situation, debunk misconceptions and share resources for donating. 
"Ultimately, you have to be mindful of the message that you're conveying," Warrier said. "But, in the last few weeks, it's amazing to see how social media can quickly initiate change." 
View Comments(1)
About the Contributor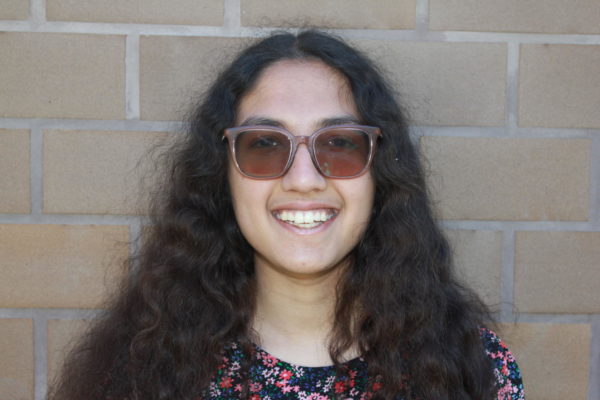 Anaisha Das, Web Editor-in-Chief
Anaisha joined the Tribune to be more involved in her community and become a better writer. She stayed for the snack cabinet and the friends she made. This is her fourth year in journalism and second year as...