Five indie artists from India that you should know
While independent artists have been on the rise in recent years, aspiring artists in the genre are yet to receive the recognition they deserve. Because of this, I have compiled a short list of independent artists from India that should be in your playlist. Whether it be to expand your music taste, or to appreciate the variety of instruments and vocal talent displayed among all these artists (or both), this list is your starter package.
The F16s: the alternative band from Chennai, India began their journey towards indie-fame in 2012. Taking inspiration from a sound system similar to Julian Casablancas and the Voidz, the synth vocal-heavy yet lyrically driven music expresses feelings of everyday town life outside the bustling streets. The vocal range of lead vocalist and guitarist Josh Fernandez is one of the highlights of The F16s, as his voice adds more dimension to the beautiful and melodic riffs and beat of the drums. Fans of The Strokes, The Arctic Monkeys and Vampire Weekend would definitely take a liking towards this band, as the surfrock sunshine overdrive genre is very much applicable to the F16s as well.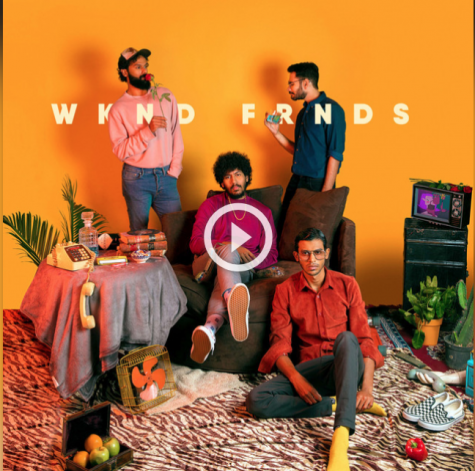 Their first EP "Kaleidoscope," was released in August of 2013 and was more instrumental based and rock heavy. However, the following year, they released their two-track record, "Nobody's Gonna Wait," a more transitional piece. In 2016, the album that truly demonstrated the artistic capability of the group, "Triggerpunkte" was released. Finally, in 2019, the band created their most recent EP, WKND FRNDS, which offered a mix of melodic and soothing tunes with light-hearted and mood-lifting rock as well. 
Top songs: Moon Child 
                  WKND FRNDS
                  Amber                   
                  Summer in My Lungs 
                  Who Robbed The Rogue 
Prateek Kuhad: The Indian singer-songwriter from Jaipur, India has made his name in the indie scene with soothing but tear-jerking vocals. With more simplistic and soft instrumentals, Kuhad allows for his voice to take the center stage, and has proved to move audiences worldwide, his most famous track "cold/mess" even ending up on former President Barack Obama's Favorite Music of 2019 list.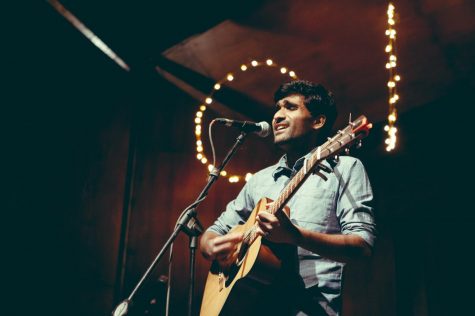 While Prateek resides in New Delhi, he studied at New York University before moving back to New Delhi to pursue a career in music and was even the first Indian to get signed by American record label Elektra Records in 2020. Kuhad's music career has been proven successful thus far, going on to win Indian Indie Album of the Year 2019 by iTunes and Spotify.
"In Tokens & Charms" which released in 2015, and most recent pop EP, "cold/mess" which released in 2018, both offer a wide range of instrumentation and lyrics from Kuhad. He has consistently been releasing singles since then, such as "The Biggest Lie" and "Kasoor," which were released in 2020. While some songs are perfect for a drive by the beach, some are written for heartbreak and longing. It's no wonder that he has become one of the bigger artists in the independent music industry for India. 
Top songs: Kasoor 
                     cold/mess
                     Kho Gaye Hum Kahan 
                     Tum Jab Paas 
                     Pause 
Taba Chake: Having grown up in a small town called Doimukh located in Arunachal Pradesh, India, and also a part of the Nyishi tribal family, his music is heavily influenced by the nature he has surrounded himself with, translating into a folk-like sound. With dreamy vocals and the vibrant ukulele incorporated in his songs, the artist also sings in Hindi, Nyishi, and English, a unique combination not often seen in the music industry.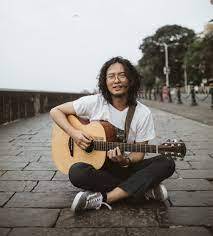 "Bond with Nature," which was released in 2016, is truly a peaceful and heartwarming collection of songs, perfect for any warm and sunny day. It is motivating and a tribute to nature all at the same time. After releasing singles along the way, Chake finally released his most up-to-date album "Bombay Dreams" in 2019. In this album, he allows his unique voice to carry the song from start to finish, but makes sure to stay consistent with his upbeat nature, this time with more incorporation of rock and electric guitar. Just last year, he released his single "Blush," a very dainty and summer-love song. Whether it be the need to lift your spirits, or wanting to bask in the warm sunlight, Chake's entire discography is perfect for any of these occasions. 
Top songs: Morning sun 
                  Ngo Akin 
                  Shaayad 
                  Aao Chalein 
                  Walk With Me 
Peter Cat Recording Co.: Based in New Delhi, the band was founded in 2009, and has been recording alternative-ballroom waltz music ever since. In these years, the band has been experimenting with their sound, ranging from jazz to electronic music, before finding a little mix of both. Instead of limiting themselves to a single genre, the band incorporates romantic lyricism, guitar distortion, and retro production to find a sound unique to them. It has been difficult for the Peter Cat Recording Co. to receive recognition for their beautiful music primarily because the music scene in New Delhi is not fit for them, as the band has described it being difficult to find gigs and only the middle-class and beyond have the capability to explore such kind of music in India.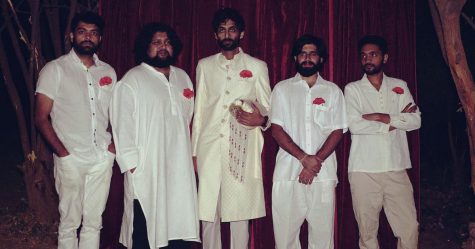 Although founded much earlier, the band only released their first album, 
"Portrait of Time: 2010-2016", in 2018. The lead singer, Suryakant Sawhney, takes inspiration from legendary Bollywood playback singers in this album, but there is also a hint of Western American influence after Sawhney's time spent in San Francisco. In 2019, the band released their next album "Bismillah", which displayed the progression of their sound with experimental colors and a glimpse into their personal journey as musicians. In May of 2020, Peter Cat Recording Co. released a series of songs rejected from previous albums into one cohesive album called "Happy Holidays". Both soothing and light-hearted with their signature saxophone incorporated into a retro sound, the band is on their way to produce even more meaningful and transforming music. 
Top songs: Floated By 
                  Memory Box 
                  Portrait of Time 
                  Work Clothes 
                  Soulless Friends 
When Chai Met Toast: Located on the southwest coast of India, this band began their musical journey in a studio in Kochi. A more folk-like sound with heavy use of the acoustic guitar, When Chai Met Toast encompasses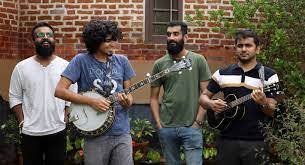 the feeling of a cloudy fall morning and a bright summer afternoon all at once. In the early stages of releasing music, the bandstruggled to get their name out, however after debut on Youtube and the launch of Spotify in their country, they are now being included in acoustic and indie playlists, a big step for any independent artist. The name of the band actually represents their Indian (chai) roots with the influence of Western (toast) music on their own sound. While mainly sung in English, their lyrics also include Hindi and Tamil language to make it relatable for their wide range of listeners across the globe. 
Taking inspiration from folk rock bands such as The Lumineers and Mumford and Sons, the band released their first EP "Joy Of Little Things" in 2017. The album is a wholesome message to appreciate the little things in life through simple and joyful storytelling by the band itself. They then went on to release their next EP "Believe" in 2018. The folk influence is more noticeable in this EP, but they continue their pattern of producing inspiring and motivational music time and time again. Finally, the band has been releasing new music sporadically over the past two year, with singles such as "When We Feel Young" and "Ocean Tide" — hopefully an album in the making. 
Top songs: Khoj (Passing By) 
                  When We Feel Young 
                  Beautiful World 
                  Nee Ara 
                  Kahaani 
Leave a Comment