Authentic influencers are bringing a new image to social media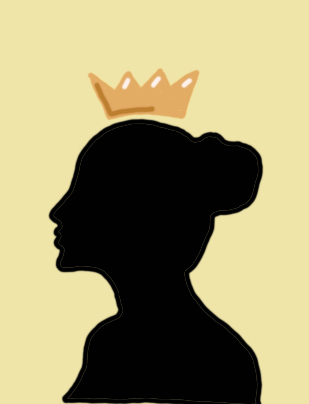 Influencers are often the thresholds of social media and they are the ones who start trends to make an impact. Most of them realize their effect on their fan base and utilize it, but others seem to fall into the illusion of copying other influencers. From getting involved in drama to repeating the same content again and again, they lose track of their identity. 
Even though it might seem like almost every influencer is playing mind games with their fan base, there are many who are transparent and don't hide themselves under the latest trends. These limited edition influencers are authentic influencers, the ones we should support. 
Authentic influencers are a big part of social media influencers because they advocate for social and political issues. They use their platform wisely and are more aware about how to get the most out of their fanbase. They make content not only for their viewers but also for issues they want to represent, which is a golden opportunity that these influencers should utilize for their future. 
Charlene Areche, a social media influencer with 125,000 followers, advocates for body positivity and self love.
"
They make content not only for their viewers but also for issues they want to represent, which is a golden opportunity that these influencers should utilize for their future. 
"I'm a plus size model. I just wanted to let people know that it's ok to be a certain size.  It's really hard with society nowadays that could be really negative and want people to look a certain way. It's important to remember that everyone is different and unique in their own way," Areche said.
Influencers that advocate show support to their fans, connect with their fans on a deeper level. From Charlene's own life experiences, she learned to grow and advocate for issues, so that there is representation and a safe place for people who don't feel comfortable about their body. 
"I feel that sometimes influencers just forget to be themselves. It's very hard because the algorithm, like it changes us in a way, but we find ourselves wanting to be something. We have to make sure that thing we are following is us too," Areche said.
She talks about the face of influencers, and how they sometimes try to hide their true voice under the amount of pressure they face to be at the top. This pressure to be at the top, cracks influencers and sometimes makes them lose track of themselves and what they believe. Although many different ideas and thoughts are shared throughout social media, it's also beneficial to admire the authentic influencers. 
However, there is a downside to supporting authentic influencers. People don't know for sure influencers will not merge their content with other influencers, which can eventually make them lose focus of what their fan base was built upon. The one word I can use for this situation is trust. If an influencer is very passionate about a topic, you can usually tell, but other times it's just like a facade. Fame can do many things to people, even make them lose track of what they were advocating for, but if you feel the influencer is authentic then there is no loss.
Supporting the right people is important in this day and age. It brings light to issues that need to be addressed and solved. Even though there is nothing wrong with supporting influencers who have content solely for entertainment, we should be more responsible to support the ones who need it the most. We need to support the influencers who need their stories heard.