Super Bowl halftime show sparks controversy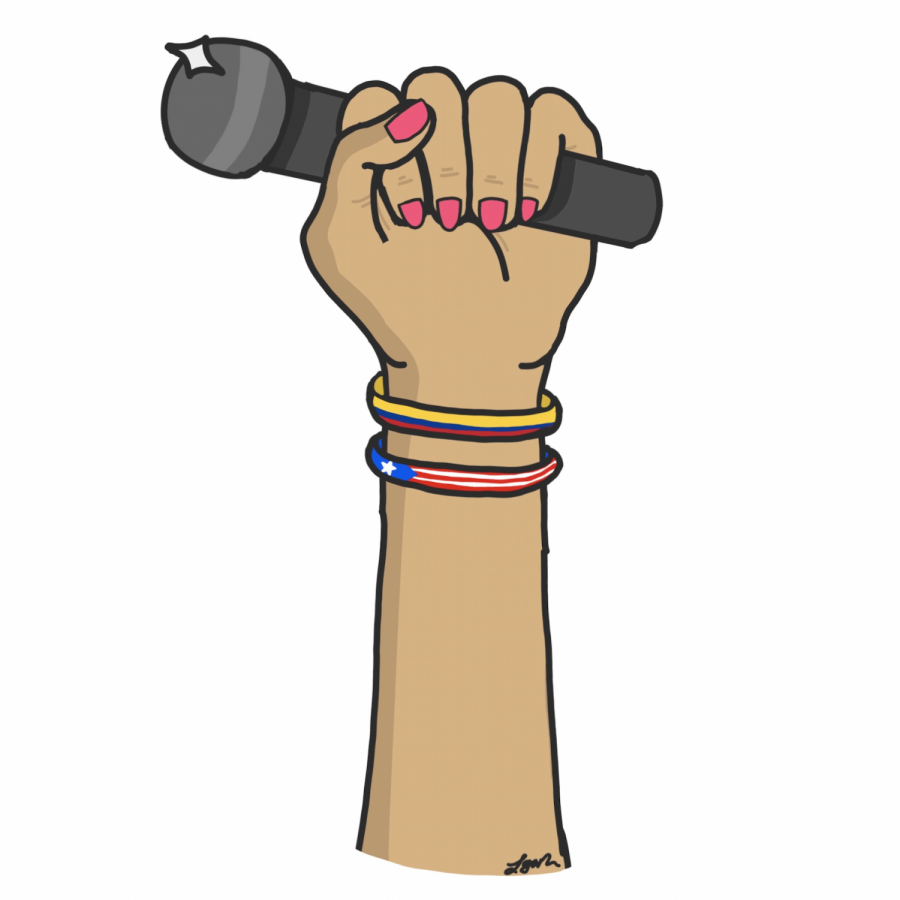 Superstars Shakira and Jennifer Lopez performed alongside J Balvin and Bad Bunny in an energized Super Bowl LIV halftime show on Feb. 2. Though some argued that the performance objectified women as sex symbols and that it was overtly political, it actually empowered women of Latina culture while showing off the stars' many strengths as singers, dancers and entertainers.
Shakira opened with a bright "Hola Miami!" Right from the start, it was a Latin party. Shakira embraced her roots while belly dancing to "Ojos Así" and captured the audience's attention during "Whenever, Wherever." 
She then belted out Cardi B's "I Like It" with rapper Bad Bunny. Topped off with Colombian salsa during "Chantaje," the audience was immersed in the South American country's culture. It was all wrapped up with fan-favorite "Hips Don't Lie."
Lopez followed with a fierce "Jenny From the Block," embracing her Puerto Rican culture and roots "from the Bronx." She changed her outfit to a more revealing one while pole-dancing to "Waiting for Tonight" until rapper J. Balvin joined her on stage for a medley of "Love Don't Cost a Thing" and "Mi Gente," belting "Latino gang!" to the crowd. "On the Floor" took a seductive turn as well.
Many took to the internet to criticize Lopez and Shakira's dancing and wardrobes for being "objectifying" and "unfit for kids." One USA Today opinion story by Gil Smart even said it should have come with a parental warning.
"Perhaps the NFL has an obligation to warn people with children that what they're about to see may be upsetting to some viewers," Smart wrote.
He feared that without parental warnings today, similar to trigger warnings before violent shows, the Super Bowl Halftime Show will become even more problematic in the future.
Smart asked, in future years, "Will we have actual strippers to go with the stripper poles? With nudity not a wardrobe malfunction — but the 'wardrobe' itself?"
On the other hand, the New York Times noted the amount of skill and dedication that went into the 13-minute performance, describing it as more than just suggestive stripper imagery. Parris Goebel, Lopez and Shakira's choreographer, was praised for her work.
"Drafting a routine to entertain 102 million viewers, with extreme technical precision … the performance drew glowing reviews for its mix of high-intensity moves and affirmations of Latin pride," New York Times reporter Talya Minsberg said.
In an interview, Minsberg asked Goebel what viewers might not have known about Lopez's performance.
"I think probably how athletic [the routine] was — what she was doing was not easy. She makes it look so effortless; it just shows you that she's a true entertainer," Goebel commented.
After the performance of "On the Floor," the tone of the show then shifted to sweet and uniting, with Shakira and Lopez, joined by her 11-year-old daughter Emme.
However, further controversy arose when Latino children were depicted in cage-like decorations, confirmed by Lopez as a way to protest President Trump's U.S.-Mexico border detention centers, according to CBS News. People wondered whether it was fit for such a message to be broadcast during a sports event.
Another element of political symbolism was integrated into the performance when Emme belted out Bruce Springsteen's "Born in the USA" with the female symbol being shown in lights.
Regardless, Emme's aim was to inspire Latinas of all ages. A source told Page Six magazine that "she will be performing on stage as the symbol of the American dream."
Lopez shared prior to taking the stage, "When I think of my daughter, when I think of all the little girls in the world, to be able to see that two Latinas are doing this in this country at this time, it's just very empowering to us."
About the Contributors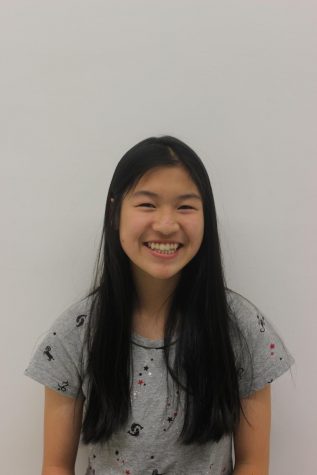 Lauren Chen, News Editor
Lauren joined the Tribune in order to share others' stories. She uses writing as an outlet to speak up about issues she cares about. This is her second year with the Tribune and her fifth writing for a school...
Daniela Wise-Rojas, Social Media Editor
Daniela joined the Tribune because she enjoys writing, interviewing and communicating with people, voicing her opinion, and expressing herself. She finds the press to be very influential in society at large....