An overview of the 2020 Democratic candidates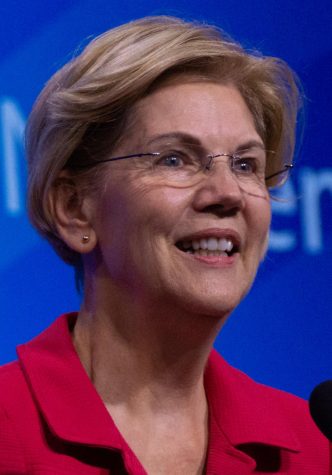 Warren
Background: Senator Elizabeth Warren started her professional career as a public school special needs teacher. She then graduated from law school and started teaching law at various universities. She entered national politics under the Bush and Obama administrations, and she created the Consumer Financial Protection Bureau. Then in 2013, she was elected the senator of Massachusetts, the position she holds today. 
Policy: One of the most important pieces of Warren's policy is Medicare for All. She insists that private insurance will be abolished by the third year of her presidency. The insurance will first be given to people within 200% of the poverty line and children under the age of five, and will eventually be available for all American citizens. She also supports the Green New Deal. 
Controversies: Her largest controversy to date was in regards to her Native American ancestry. The Washington Post explained that she claimed to have Cherokee and Delaware Indian heritage, and failed to respond to the subsequent requests for proof, as most of her attempts were conflicting familial reports/records. She then released a DNA test proving her Cherokee blood.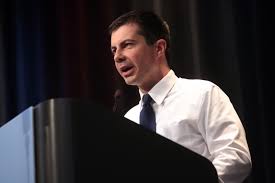 Buttigieg
Background: Mayor Pete Buttigieg is a Harvard graduate and Rhodes scholar. After college he worked in management consulting at McKinsey & Company. He soon moved back to his hometown, South Bend, Indiana, and was elected mayor in 2011, a position he maintained until recently. During his first term as mayor he was deployed in Afghanistan. He is recently married to Chasten Buttigieg, and would be America's first openly gay president. 
Policy: His plan for health insurance has been dubbed "Medicare for all who want it." It creates an option for public health insurance that one could opt into. He hopes that this will simply be a transition plan to Medicare for All, as the public option should be the best option and natural choice, rendering the private sector obsolete. In regards to climate change, he wants to have net zero carbon emissions by 2050, by implementing a carbon tax. 
Controversy: Buttigieg is most commonly critiqued for his lack of appeal and sensitivity towards racial minorities, particularly the black population. In his first few months as mayor, he faced controversy because he fired South Bend's first black police chief. This is because he allegedly illegally taped conversations with white police to catch them using racist language against him. The police chief sued for racial discrimination and won. He was also accused of ignoring the issue of the lack of black police officers: 90% of South Bend police officers are white. 
Bloomberg
Background: Michael Bloomberg went to Johns Hopkins followed by Harvard Business School. In 1981, he founded his own company and would eventually become the 14th richest person in the world. In 2001, he was elected mayor of New York City as a Republican. He ran for reelection in 2009 as an independant. In 2014, we reprised the role of CEO at his company
Policy: Bloomberg wants to expand on Obama's affordable care act, by creating a viable public option with lower prices. Priority to this plan will be given to the uninsured. He also hopes to reduce consumer premiums by 10%. 
Controversies: Bloomberg's exorbitant spending on advertising. The Washington Post reported on an initial $100 million budget allocated for anti-Trump ads. This is largely seen as undemocratic, because the party prides itself on being a party of the people. By not accepting funding from the general population, Bloomberg is seen to go against the core ideology of the party.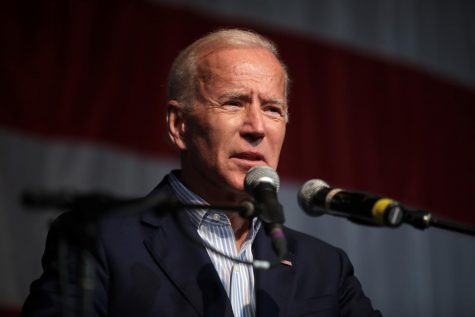 Biden 
Background: Biden has spent his entire professional career in public office– after graduating from law school, he became Delaware's longest running senator; in this role, he focused on Foreign Affairs. This marks the third presidential run for Biden, who after his withdrawal in 2008, was selected as Barack Obama's running mate. As vice president, he helped shape U.S. policy in Iraq and averted several budget crises. 
Policy: Biden's policy is more moderate than many of his peers. He embraces his predecessor Obama's Affordable Care Act rather than Medicare-for-all. His climate plan is inspired by the Green New Deal, but is more limited and prioritizes blue-collar union interests by endorsing nuclear power and carbon recapture. He plans on tripling federal funding for low-income schools. 
Controversies: Biden has often been accused of inappropriate physical contact with women. Joe Biden has also been criticized on his handling of Anita Hill's Senate testimony on alleged sexual harassment from Supreme Court nominee Clarence Thomas. In this case, he refused to take the testimony of three women who offered corroborating stories on Thomas. Biden's inconsistent opinions on abortion and busing, among other issues, has also been discussed, which many explain away by pointing at the longevity of his career and the societal change that has occurred during that timeline.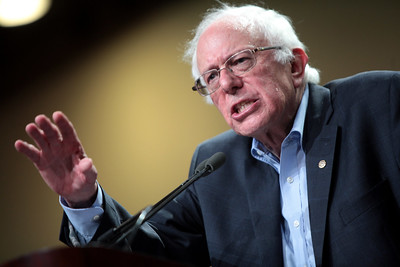 Sanders
Background: After earning a bachelor's degree in political science, Sanders involved himself in the Civil Rights Movement and moved to a commune in Israel. Upon his return, his involvement in the Anti-Vietnam War Movement drew him into politics. He served as the Mayor of Burlington and as a member of the House of Representatives, and in 2007, was elected senator for the state of Vermont. He is famously unaffiliated with no political party, but sought Democratic nomination for his presidential run in 2016. 
Policy: Over the course of his career, Sander has tackled income inequality, which he hopes to accomplish through social programs, increased taxation of the rich, and an extension of worker and union rights. He currently supports Medicare for All and the Green New Deal, which  aims to transform our energy system to 100 percent renewable energy. He also plans to expand Social Security. In regards to education, he plans to cancel all student loan debt and guarantee free higher education. 
Controversies: Sanders was attacked for being hypocritical when it was revealed that his presidential campaign paid some staffers $13 per hour, considerably less than the $15 per hour minimum wage his campaign publicly advocated for. There were allegations that in his 2016 campaign, women were paid less than male counterparts and there was an environment of sexual harassment. Sanders publicly promised to "do better" but defended himself by saying recently accused by Warren and her campaign staff of remarking that a woman could not win the presidency. Sanders denied this accusation.