"Fixing Good"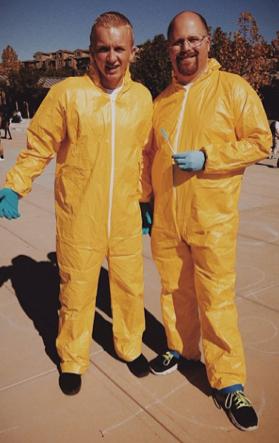 Hang on for a minute...we're trying to find some more stories you might like.
Mr. Schnell has been cast as the male lead in the new HBO miniseries "Fixing Good." He will playing the role of wanted man and Underworld Krav-Maga championship title holder Billy Black, who faces his biggest challenge yet- becoming an AP Chemistry teacher to support his son's Mexican food Franchise. As suspicion escalates, Black devises new strategies to erase traces of his past. Mr. Schnell bested four other actors, including Oscar-award winning Matthew McConaughey, in what will be his first television appearance. When asked why he thought he got the lead, he surmised, "I don't know. Hollywood has a thing for goatees. Or, you know, my Chemistry knowledge."
Premiers April 1st, check your local listings.