Taylor Swift's new feud brings attention to the corrupt music industry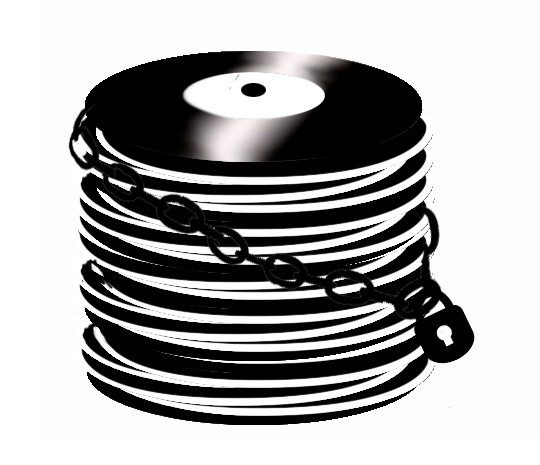 Earlier in July, recording artist Taylor Swift released a blog post to her Tumblr page addressing her departure from her previous record label, Big Machine Records. In the post, she outlines the control Scott Borchetta, the CEO of the record label, had over her masters (music catalogue) and the selling of the rights to record executive Scooter Braun. This feud reintroduced the issue of power imbalances between record labels and their signed artists. 
Big Machine is one of the most successful independent labels in the country, having signed Swift at the young age of 14 in 2006. Swift created six studio albums during her time at Big Machine Records. Dissatisfied with how she was unable to have independent control over her music, she left for the largest record company in the country, Universal Music Group, a major part of her new contract was the ownership of her master recordings. Although this is great for Swift, it begs the question; how many other artists don't have control over their own master recordings?
In order to explain why this even matters, we need to define "masters" and why they are so important. After all, it's a word thrown around a lot in the media and only a select number of people know what "masters" really are. According to recording company AWAL (Artists Without A Label), many traditional record deals involve the artists signing away their master rights —"that is, the rights to their recording — to record a label either for a set period of time or the length of the copyright. In return, the label provides the artist with an advance that's recoupable against the artist's royalties."
According to NPR's Andrew Flanigan and Anastasia Tsioulcas, "It's uncommon for artists not of Swift's stature to own their masters; instead, the label's ownership of those materials is generally the centerpiece of any major-label contract." In other words, her power within the music industry makes her more of a "target" to a record company. 
Doesn't sound bad, right? It's nice, but there is the fine print; in most instances, there are some tight restrictions. Some of these restrictions may include prohibition from releasing records with another partner, label or artist. Additionally, any recordings made are owned by the label for an indefinite amount of time, possibly forever. According to AWAL Senior Vice President Silvia Montello, some artists get the opportunity to buy back their catalogue, but if they haven't reached a certain threshold, it will become harder and harder to rebuy their catalog. Swift was put into a similar situation with Big Machine Records: she was offered to buy back each of her former albums with every new album she makes. 
As Swift explains in her blog post, "For years I asked, pleaded for a chance to own my work. Instead I was given an opportunity to sign back up to Big Machine Records and "earn" one album back at a time, one for every new one I turned in. I walked away because I knew once I signed that contract, Scott Borchetta would sell the label, thereby selling me and my future. I had to make the excruciating choice to leave behind my past."
Many artists who have faced situations such as Swift have spoken out in the past about owning their music. Prince, Kesha, The Beatles, Iggy Azalea, Jojo and even the most well-known boy bands such as NSYNC and The Backstreet Boys have made it no secret that the music industry is as joyous as it is corrupt. 
Manager of both NSYNC and The Backstreet Boys Lou Pearlman frauded the groups' members, cutting them short of cash while adding himself as an additional sixth member on their contract. At the height of their fame while selling millions of records, members of NSYNC received a paycheck of only $10,000 each, expecting a paycheck of at least $200,000 based on album and concert sales. This continued until the group took Pealman to court and escaped their contract.
Not everything turned out bad in the end, though; the group's most popular song, "Bye Bye Bye," was a nod at Pearlman and the contract. "I don't want to be a fool / In this game for two … But I've had enough / And it ain't no lie," directly calls out Peralman's hypocrisy. 
As consumers, it is nearly impossible to encourage people to stop listening to certain artists who don't have the rights to their own music. We all listen to music based on personal preference as a way to enjoy life and escape from reality, so a boycott is not plausible. What we can do, though, is to accept that the music industry is far from perfect and to start drawing attention to artists who speak out. Oftentimes, those who are stuck speak out due to a lack of publicity and money to draw public attention, so supporting as many artists as possible is the first step in an attempt to shift the culture of music back to what it was meant to be: honest, magical and outspoken.