Blizzard bans pro esports player for speaking out on Hong Kong protests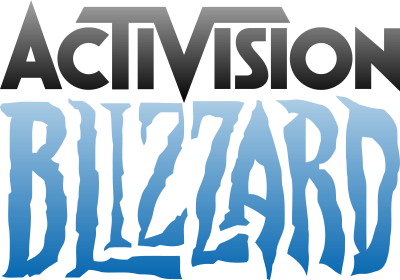 Video game producer Blizzard banned professional esports player Ng Wai Chung for speaking out in favor of the ongoing Hong Kong protests on Oct. 5, 2019. 
Popularly known as "Blitzchung," he reportedly said, "Liberate Hong Kong! Revolution of our age!" on a live stream in China. While saying this, he wore a gas mask and ski goggles, representative of the ongoing protests in Hong Kong. Almost immediately afterward, his stream was shut down. He was hit with a yearlong ban from playing Hearthstone, an online trading card game and his prize money was taken away. However, after reconsideration, Blizzard reduced his ban to six months, and his winnings were given back. 
In a response to allegations that Chinese officials pressured the company to ban Blitzchung, the company released a statement denying any links to Chinese pressure. In an official statement, Blizzard president J. Allen Brack refuted any claims that their Chinese investors pressured them and claimed that Blitzchung was banned due to his violation of policy.  
"We have these rules to keep the focus on the game and on the tournament to the benefit of a global audience, and that was the only consideration in the actions we took. If this had been the opposing viewpoint delivered in the same divisive and deliberate way, we would have felt and acted the same," Brack said. 
Despite a collective disapproval of Blizzard banning Blitzchung among the community, there is a certain understanding among fans on why Blizzard has these rules and why they had such a drastic reaction.
"He may have believed [in] something that was important to him, that he should do something for Hong Kong … but even then, Blizzard had its rules, and if he decided to violate them then, yes, the punishment is inevitable," senior Christopher Huang, DV Esports Club President and avid gamer, said.
Similar producers have promised to keep their games free of censorship, leaving fans wondering why Blizzard has not. In addition, one of Blizzard's primary shareholders is a Chinese investor known as Tencent. The multimedia giant owns a 40% stake in Activision, Blizzard's owner. The inconsistent behavior of the industry has left many fans angry. 
"I can understand what they were thinking of, trying to keep politics out of their games, but yes, I definitely think they made the wrong approach by banning the casters and Blitzchung," sophomore Yashwant Ravipati said.
Despite backlash to Blizzard's actions, many describe them as a double-edged conundrum that traps companies in a tricky situation. 
A passionate gamer himself, physics teacher Mr. Patrick Walker said, "I think people lose perspective that at the end of the day, not only are they [Blizzard] making money for the rich and their stakeholders, but also to pay their employees who have families. And for all of these business backing off to China's demands, I can understand why it's happening. It's 1.3 billion [people]; it's huge and about half the world's economy is there." 
As the Hong Kong protests are such a sensitive topic, there is sympathy for both protesters and the government. However, by censoring Blitzchung, Blizzard may have tilted public opinion in favor of the protesters. Many people share Chung's views, and this controversy largely increased his support. 
"I spent four years on Hearthstone, so I only lost four years of my life. But if Hong Kong loses, it will be forever," Blitzchung said in response to the controversy.