NBC's "The Good Place" blends intricacy into its final season
The two-part season premiere of NBC's afterlife comedy "The Good Place" fulfilled its purpose of establishing this fourth and final season's plots, but left viewers unsatisfied by packing too much information into the first episode. However, the second episode saved face by combining bittersweet dialogue with plenty of the show's signature humor.
"A Girl from Arizona," Parts 1 and 2, were standard half-hour episodes that aired on Sept. 26 and Oct. 3, respectively. If you haven't watched "The Good Place," be forewarned that major Season 3 spoilers, as well as minor Season 4 spoilers and references to running jokes, will be discussed.
Season 3 ends with Eleanor Shellstrop (Kristen Bell) as the architect of an improved version of the Good Place experiment with help from her friends, the Soul Squad: Michael (Ted Danson), a reformed demon; Tahani (Jameela Jamil), a British socialite; Chidi (William Jackson Harper), a moral philosophy professor; Jason (Manny Jacinto), a Floridian goofball and Janet (D'Arcy Carden), an all-knowing artificial assistant.
Four flawed humans, who ordinarily would have gone to the Bad Place, unknowingly participate in the afterlife experiment designed in hopes that treating them like those in the Good Place will help them naturally reform their behavior. If the four humans improve themselves, then the Soul Squad will be allowed into the true Good Place. However, the experiment orders the evil Bad Place demons to choose the four humans in the experiment. When one of their choices is Chidi's ex-girlfriend, he sacrifices all his memories, including the erasure of his current relationship with Eleanor, to avoid a conflict of interest and potentially ruin the experiment.
"A Girl from Arizona (Part 1)" starts with a heavy mood as Eleanor welcomes the amnesic Chidi into the Good Place. The moment when Chidi forgets Eleanor's name is heartbreaking, and Bell's performance in this scene perfectly captures viewers' emotions.
Unfortunately, the rest of the episode is reminiscent of Neutral Janet from Season 3 — a bit boring and to-the-point, existing only to provide necessary information for the subsequent episodes. Too many subplots are set up in the episode, making it convoluted even for a seasoned fan of the show. Ranging from acts of demonic sabotage to unresolved romantic conflict, some plotlines would have been better developed in Part 2 rather than packing it all into the first half hour of the season. The episode exists almost solely for the purpose of furthering the plot, overloading viewers with information. Part 1 lacks flavor as a whole.
In contrast, "A Girl from Arizona (Part 2)" is more poignant and reflective. The Soul Squad has survived many impossible challenges, yet the episode portrays the characters as they are: humans. Janet informs Jason that it isn't always best to make decisions based on our first impulses. This seems almost laughable, considering all the risks the Soul Squad has taken; however, it feels like a much needed moral refresher and emphasizes the danger that the characters put themselves through.
Additionally, during Eleanor's breakdown, we realize that she, in a rare moment of vulnerability, isn't superhuman. Even though she's literally been to hell and back to save her friends, she remains the "girl from Arizona" she's always been. Her struggles adjusting to her new role as the architect are completely plausible. Bell and Danson's performances in this scene are raw and masterful. Michael's reasurrance to Eleanor: "You think you can't do this, Eleanor? You're the only one who can do this," is one of the stand-out moments of the episode.
Even with their flaws, Part 1 and 2 still play to the show's strengths with running gags and tongue-in-cheek pop culture allusions. Jason's wild Florida adventure stories continue when he offers to to throw a Jacksonville carnival: "All I need is a bouncy house, some ninja stars and a bunch of ambulances!" And naturally, the Bad Place demons' theme song is the "Kars for Kids" jingle. These oddball elements give "The Good Place" its signature humor and style. The episodes would have been much more engaging with more of these elements sprinkled in, but there will be plenty more opportunities for jokes as the season progresses.
Overall, "A Girl From Arizona" Part 1 and 2 were satisfactory and provide a strong foundation for the rest of the season. Season 4 of "The Good Place" is set to continue whisking viewers through a roller coaster of emotional scenes. In an interview with Entertainment Weekly, Kristen Bell said in regard to the finale: "don't watch it alone and hold the hand of the person next to you."
However, through the season's ups and downs, it's almost guaranteed that "The Good Place," as always, will come out on top.
About the Contributor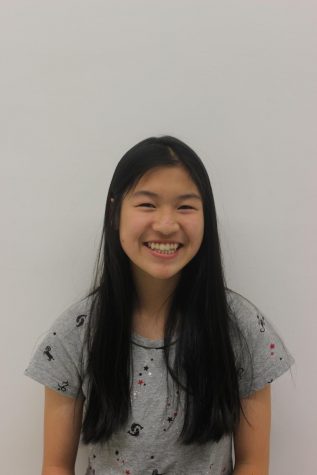 Lauren Chen, News Editor
Lauren joined the Tribune in order to share others' stories. She uses writing as an outlet to speak up about issues she cares about. This is her second year with the Tribune and her fifth writing for a school...