Girl Scout Cookie Crumble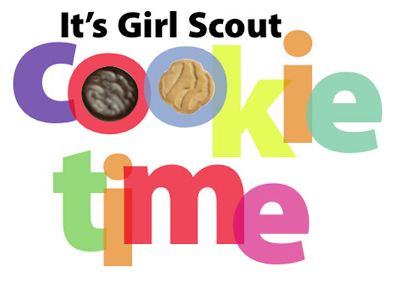 Kristi Seto, Staff Writer
February 28, 2014
It's that time of year again! It's Girl Scout Cookie season! Here are some delicious details about them!
·       The most popular GSC cookies are: Thin mints (25%), Samoas (19%), Tagalongs (13%), Do-Si-Dos (11%), and lastly, Trefoils (9%)
·       More than 175 million boxes of these cookies are sold each year
Let's also note some of the discontinued flavors that you may have never seen before, such as:
·       All Abouts: Chocolate dipped shortbread
·       Daisy Go Rounds: Daisy-shaped cinnamon cookies
·       Double Dutch: Chocolate chip chocolate cookie
·       Strawberries & Crème: Similar to a vanilla crème Oreo with strawberry jam
·       Aloha Chips: White chocolate chip and macadamia nut cookies
·       Kookaburras: Chocolate-coated caramel wafers
·       Juliettes: Milk chocolate, caramel and pecan cookies
And let's not forget about the Girl Scouts themselves.
·       2.3 million Girl Scouts
·       880 thousand adult girl scout member volunteers
·       They earn $700 million every year in revenue
·       And if you need to find one, there is a Girl Scout Cookie Finder app to find local girl scouts.