Women's Tennis triumphs over San Ramon in the home opener
Dougherty Valley Women's Tennis maintained a strong mental game to edge a win against San Ramon Valley High School 5-4 and displayed consistency to defeat Foothill 8-1 in their first two home game of the season. 
Women's singles won four out of their six matches against SRV. Senior co-captain Jasmine Lam triumphed against her opponent, Julianna Bebarta, 7-5 and 6-1.
Lam explained that by opening up her strikes, she was able to tire Bebarta quickly. 
"I think I made her run a lot. I think I was good at maximizing the court and having her run side to side," Lam said.
Senior co-captain Jahnavi Reddy was not able to capture similar momentum as she lost against senior Ella Call, 2-6, 6-3 and 3-6. 
Reddy explained that she needs to work on her consistency and mental game. She attributed these factors as the reasons for her loss. 
Though senior Mahek Karamchandani and junior Shweta Srinivasan also struggled with consistency in doubles, the pair managed to win their match against Ainsly Rashkin and Kendall Hall, 0-6, 6-4 and 7-5.
They trailed after the first set, but the two explained that they were able to push past it. 
"We knew we were slacking in the first set, but we picked it up," Karamchandani said. 
The pair demonstrated a strong mental game as they won two set to cruise to victory. 
Srinivasan shared the essential factors in winning the match. "We were able to get aggressive really well, and we were able to stay positive, which was a struggle last season," she said.
Their winning streak continued as the team defeated Foothill 8-1 in their second consecutive home game. 
Reddy won her match against her opponent, 6-1, 6-0.
She was able to remain consistent during the match and made impressive shots to come out on top.
Her co-captain, Lam, wasn't as lucky as a leg cramp caused her to pause the match and take a rest injury time. 
She returned to her match but lost in a tiebreaker, 7-5, 5-7 (10-12).
Lam attributed her loss to her inability to focus as the injury was taking a toll on her mental , and ultimately physical, game.
"Every time I moved my legs, I could feel it pull and tighten. It was mentally straining for me because I was thinking about the match, but also my leg." Lam explained.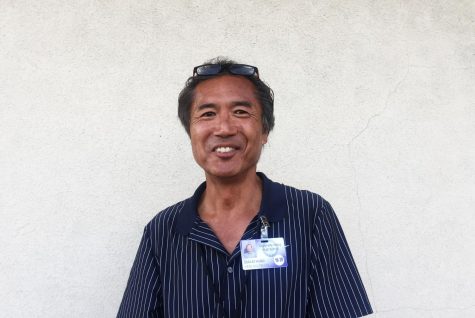 Luckily for Lam, all her teammates were able to win their matches, defeating Foothill, 8-1.
The wins show promise for the season ahead. According to Coach Dudley Kuboi, the team was able to show their strength and consistent mental game by working hard for their wins.
"They fought for their wins; none of the wins came easily. They had a few matches that were decided by third-set tie breakers, and they had to fight from behind; they weren't easy matches," Dudley said. 
By demonstrating this toughness and strength, the rest of the season seems bright. Though there might be some hiccups, the team displayed a great deal of confidence in their two opening matches.
"It's the new season and it's very unpredictable, but I'm very confident we're going to do well." Srinivasan explained, regarding her approach. "We'll just do our thing."
The team's next game will take place on Oct. 1 at Carondelet High School.