Breast Cancer Awareness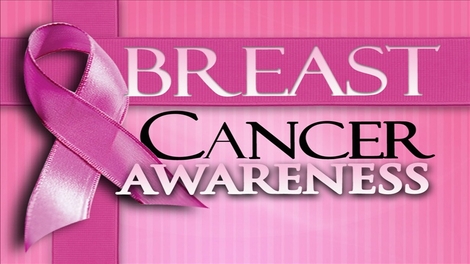 Hang on for a minute...we're trying to find some more stories you might like.
October has been officially recognized as National Breast Cancer Awareness Month for almost 30 years. Breast cancer has been diagnosed 232,340 times this year alone; in those cases, 39,620 resulted in death. Men can also get breast cancer, but only about 1 male is diagnosed in every 100 cases. Participants at schools wear pink ribbons and join walks to raise money for a cure. But what most people can't comprehend is the real emotional tribulation that comes from having a close family member with the disease, or even having it yourself. It's a true journey of incomprehensible patience and determination. Patients are faced with possible and sometimes inevitable death and are still expected by their loved ones to keep the faith alive. Everyday in the United States, thousands of men and women with the noblest of hearts are admitted into cancer care units all over with almost no chance of recovery. It is our job to show love and support to all those who are affected and to be thankful everyday for our own lives.