Q&A: Badminton maintains undefeated overall record
After DVHS Badminton placed first at the EBAL Championship on April 27 for a third consecutive year, sports editor Ronit Kumar spoke to two key members of the team about their success.
Annie Nguyen
Head coach
Q: What are you doing well to maintain your undefeated record?
A: "I think it comes down to us having a team with players really dedicated to badminton from a pretty young age. We have a lot of people here [and] badminton is their sport. It's not something they are doing casually. It's not something that they have picked up recently. It's something that a lot of people have spent at least a couple of years training in. I think that really sets us apart from a few other schools in our league. I think when you are on a team where you are surrounded by people who have shared the same dedication and passion for the sport as you, it really motivates you to continue to work  hard."
Q: Which key players have contributed the most and how have they contributed?
A: "Contributions-wise, I think it's a little bit interesting this year. We have a few seniors who I know won't be playing in the EBAL or NCS championships because it conflicts with the senior trip. Even without having a lot of point contributions, there have been a lot of seniors that have worked really hard to keep the morale high on the team, to help with training, to try to pass on coaching advice for the younger players, and just setting up a really good precedent for younger players to look up to. The younger players that have really contributed this year include one of our newcomers, Shrayes Bhagavatula. You can tell with him. He is very dedicated and passionate about the sport. And I think that makes for really fun badminton to watch when he plays. I would say that even players who aren't the top point earner, there's a very strong motivation to improve and a really good sense of sportsmanship in this team."
Q: Even in this undefeated season, what are some things you can improve to get better?
A: "In terms of improvement, I think that we've kind of dialed in on a training plan pretty well. I would like to do more in terms of promoting younger players and encouraging them to go to more weekend tournaments, trying to get more experience. Since our league is fairly new, not a lot of the other schools have teams that are as strong. So, our main opportunity is to play upwards or on the weekends when we go to tournaments in the Fremont area.
I would like to see more players going for those experiences because you get to see a higher level of play that also tests your stamina because you are playing from morning all the way into the afternoon and sometimes in the evening, depending on how long you last in the tournament bracket."
Q: What are your future goals for the remainder of the season?
A: "I've been telling my players, the goal is not to be done with our achievements at the EBAL championship. We have a goal of placing at NCS. And in the last few years, we've placed either in second or third, and it would be great to see us at the top, but I still have a reasonable expectation that we are going to place and we will have a goal of placing second or third at least."
Chloe Wang
Sophomore player
Q: What are you doing well to maintain your undefeated record?
A: "I haven't exactly won anything for the team, but I've been helping to coach the people. Because I'm ranked number one and I've been playing badminton for a long time (3 years now!), I have lots of experience and knowledge with this sport. I think that coaching is helping me as a person succeed and form bonds. I haven't succeeded individually, but helping others helps me to think of this season as a success for me."
Q: Even in this undefeated season, what are some things you can improve to get better?
A: "I think I should work on my sportsmanship as well as just refining my shots."
Q: What are your future goals for the remainder of the season?
A: "We only have a week left of season. My goal is to make it to NCS, preferably by getting first in EBAL."
About the Writer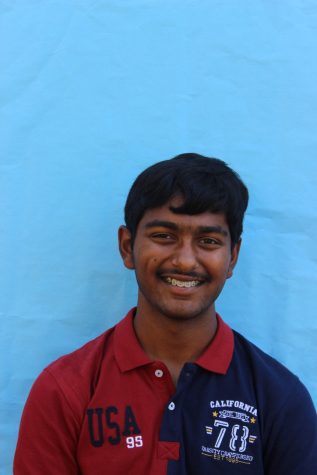 Ronit Kumar, Sports Editor
Ronit chose the Tribune as an option between band and Journalism as an elective for freshman year. He really loved the class, so he committed to it for his entire high school career. Ronit was assistant sports...