DV presents strong showing at EBAL following series of league wins
The DVHS swim teams were victorious in their final two school meets leading into competition season.
The Wildcats took on California High at a swim meet at Dougherty Valley on April 12, and managed to top their 3-1 win in 2018 by emerging as victors in all four divisions — men's and women's for both varsity and junior varsity.
They continued their winning streak in the April 19 meet against San Ramon Valley High School, where they secured three of the four divisions, with the only upset being in Men's Varsity.
This victory maintained an unchallenged season so far for both JV teams (5-0), upping Varsity's record to 3-2 for women's and 3-2 for men's. This is similar to last year's season, in which the JV teams came in unbeatable with a 7-7 record; Women's and Men's Varsity had records of 4-3 and 6-1, accordingly.
With the meet schedule winding to an end, the teams focused on preparing for an array of championships. The East Bay Athletics League (EBAL) Championship, a feeder to the North Coast Section (NSC), took place at Dougherty between 17 and 27 of April, while NSC will be held in mid-May.
The JV teams have historically dominated their EBAL Championship Meet, with Men's placing first and Women's placing second for the past two years. Varsity hasn't fared as well; last year, men's placed third and women's seventh out of the 10 teams in each division.
This year, the rankings for the JV teams stayed the same as in years past with Men's coming first and Women's in second. Among the varsity teams, the men clinched place while the women slipped in the rankings to ninth.
This year's captain, senior Anna Zheng, reflected that this historical record and this season's performance, saying, "Our swim team has really pulled together an amazing season this year. Everyone did their part in bringing great swims to the pool and we have all worked so hard to get all the wins that we have gotten this season."
About the Contributor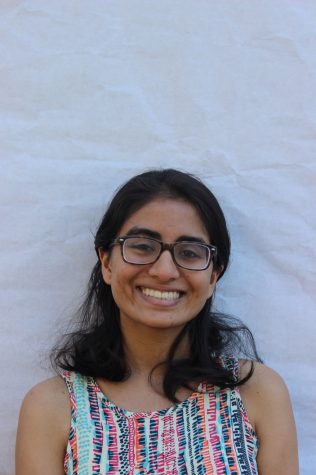 Oce Bohra, Copy Editor
Oce joined the Tribune because she hoped the intelligence and incredible writing skills of people on the staff would rub off on her. This is currently her third year as part of the Journalism staff. She is...