Disney's "Frozen" Warms Viewers' Hearts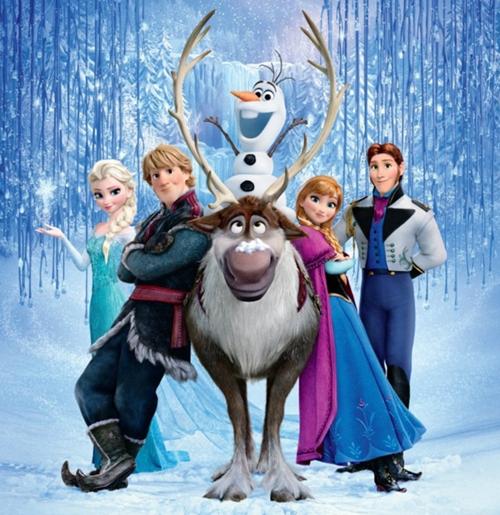 Amy Cu, Staff Writer
January 17, 2014
Who doesn't love an exciting fairytale filled with magic and adventure, especially when it's beautifully animated with an extremely well written story? Add in catchy original songs, and loveable characters, and you get Disney's new movie "Frozen".
Starring the voice talents of Kristen Bell and Idina Menzel, who play Princess Anna and Queen Elsa, respectively, Disney puts a new twist on Hans Christian Anderson's "The Snow Queen". The story starts out in the beautiful kingdom of Arendelle, where Elsa harbors a dark secret, keeping it from everyone, including her beloved sister Anna. But years later, when Elsa steps up to be queen, her secret is revealed, and the kingdom is frozen over in cold and ice. As Elsa runs away in fear, Princess Anna is determined to find her sister and bring her home to stop the winter.
"I like that it had a good message about love," commented Kristen Eng.
Aishwarya Murali said, "I haven't seen it yet, but I really want to because everyone says it's good."
Including stellar songs "For the First Time in Forever", "Do You Want to Build a Snowman", and much more from the soundtrack that have reached iTunes top charts, "Frozen" is filled with fun music, performed by the voice actors themselves! "Let It Go", performed by Queen Elsa (Idina Menzel), has been nominated for multiple awards, including the Golden Globe for Best Original Song in a Motion Picture! The whole album also took first place in Billboard 200's highest selling albums list, which shows how stunning the music is.
"Frozen" is a movie everyone will enjoy for generations to come, so go down to your local cinema to experience the magic of Disney's "Frozen" today!