DV rapping duo "rains" in 15,000 streams with SoundCloud EP "Frostbite"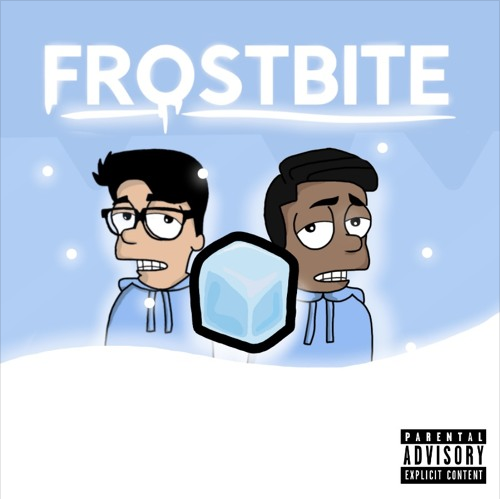 Dougherty sophomores George Sphicas (Georgeraps) and Kushal Tirupathi (Kush Raps) have amassed over 15,000 streams on "Frostbite," their first SoundCloud EP, consisting of seven hip-hop tracks with wavy beats and catchy lyrics.
They have been inspired by music since middle school, with Tirupathi first releasing his own music on SoundCloud in eighth grade. Sphicas adds that he started making music because he "thought that it'd be fun, so [he] just did it in [his] pastime."
Sphicas and Tirupathi had  been talking about working together since they met in French class back in freshman year, but it wasn't until this past summer that they decided to collaborate together on "Frostbite." It took them four months to write, record and produce the audio.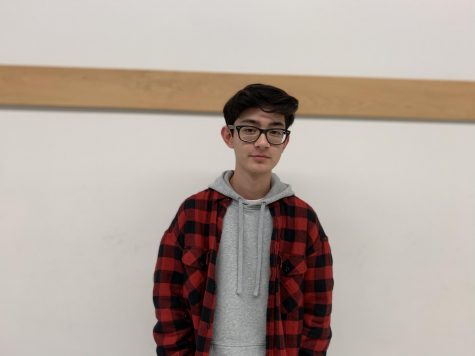 The EP released on Dec. 14, 2018. The tracks include "Ooh," "Biteback," "Past Love," an interlude titled "Sadderdays," "925," "Iced Out" and "Snowkey." The EP follows a cool winter theme, hence the title "Frostbite." Their two most popular songs are "925" and "Ooh," with over three thousands streams each.
Tirupathi comments on their success, saying they only expected their friends and a few others to listen to the EP. They initially made "Frostbite" as something fun to look back on in the future, not something as successful as it turned out to be.
The audience reaction was comletely unexpected to them. They were both pleasantly surprised as their streams continually increased. None of them thought their EP would get big at all; they thought that at most they would get a couple thousand plays.
Sphicas believes that in addition to its unique wavy trap sound, their songs are appealing because of their relatable lyrics. When it came to writing the songs, the two both wrote about events in their past. Sphicas comments that it wasn't too difficult because he was just pulling all these stories out of his mind.
"For me, our EP 'Frostbite' was a lot of stuff that had happened to me in, like, the past two years. And there's just a lot of drama, and making songs about it was just a way for me to process it, but also in a fun way," Sphicas said.
Meanwhile, "925" has listeners wondering about whom the track refers to. In it, Sphicas raps: "Says she want my love but all she wanted was to break my heart for fun. She that 925, never hit my line, call me when you cryin', she that 925 she cannot stop lyin', actin' like she dyin'."
Sphicas answers, saying "it's about someone I used to be with and it's about how it didn't work out too well. I don't want to say too much … you can see there's a lot of references to '925' in other songs, because it just had that big of an impact."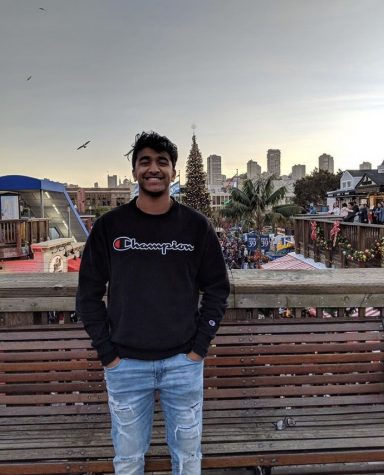 "925" includes a 10-second voicemail voiced by sophomore Cali Raine. A couple of other Dougherty sophomores are featured on tracks in the EP. Lisa Jurca (Jurackobama) voices the line "Georgeraps you so icy," which is repeated frequently throughout the EP. Eyad Malsen (Yade) also has a couple of verses in "Biteback" and "Iced Out."
They recorded their music with the software FL Studio and an Apple earbuds mic. Sphicas says that they had to get creative when making a "pop" filter, which blocks out spiky "p" sounds. To fix this, Sphicas wrapped a shin guard sock around the mic when recording.
"I do all the post-production stuff. I taught myself in, like, one or two weeks, how to use FL Studio and EQ everything," Sphicas said.
Sphicas also designed the cover art for "Frostbite." He started off by designing the concept on paper, and then  created the final product using a computer mouse and FireAlpaca, a painting and drawing software. It took him 40 minutes of drawing and following YouTube tutorials to finish a cover that looks completely digitally designed.
Despite all of the hard work that went into it, "Frostbite" originally started as something to do just for fun – and remains that way. Sphicas and Tirupathi have no intention of making profit, only selling a few hoodies in order to break even.
"It was the Monday after we released 'Frostbite,' and while we were in the production of it, I was like, 'It'd be kind of dope if we made hoodies,' so I made a design in CustomInk. And we just called it Merch Monday, the day that I distributed the merch and just had people wearing it. And people were bumping our songs in the hallways," Sphicas said.
The duo are now eligible to make money from SoundCloud, but they choose not to. To them, it's about the experience of writing, recording and producing.
Sphicas says that the best part of making music is the feeling of hearing it in one piece once it's done. "When me, Eyad, and Kushal made our song 'Biteback,' which is the first that we did collectively, I remember we just all listened to it like, 'Yo, yo, like this isn't that bad.' Like at first 'Frostbite' was kind of a joke, but I wanted to make it better than that. Because I saw a potential that the three of us had, I thought to make something better."
Aside from turning a fun hobby into success, Tirupathi adds, "Overall, my friendship with George got a lot better because of [it]."
The two plan on releasing new music together some time in the near future. Also, Sphicas will be releasing a new single, "Toxic," in a couple of weeks on SoundCloud.
Sphicas says, "There's a lot of people who listen that are at Dougherty. Thank you to everybody who supported us, because 15k is a big number. So we appreciate all of you."
Check out Kush Raps and Georgeraps on Soundcloud by clicking their respective links.