Bryson miraculously shoots past Granada
Hang on for a minute...we're trying to find some more stories you might like.
Up until now, DVHS men's varsity soccer team won three out of a total of eight league games. On Jan. 22, DV lost their fifth league home game to Amador Valley with a score of 3-1, a week after their second home victory against Granada with a score of 4-3 on Jan. 10. In their latest away game, they won 2-0 against San Ramon Valley.
DV's win was determined in the last 10 seconds of the game, when senior forward Mitchell Bryson scored his team's fourth goal a second before the clock ran out.
Granada had initially taken the lead in the beginning of the game with an aggressive offense. Three minutes in, Granada made a shot on the goal; although DV defense rebuffed the first attempt, junior goalie Max Gaasvik fell down in doing so, and Granada rebounded quickly and scored the first point before DV defense could counter again.
DV offense struggled to get past their opponent's defense during the first half of the game. DV senior defender Hudson Price passed the ball to senior midfielder Nicholas Park, but Park slipped while attempting to shoot. In another attempt to score, DV sophomore midfielder Joseph Mamandol passed to DV senior Kenneth Kawamoto, but Kawamoto's shot went wide and missed the goal. The first half ended with Granada leading 1-0.
Head coach O'Connor commented, "…we made hard work of it. They were a very good side, though. I mean they played better than I thought they were would, to be honest. We had to completely change our tactics in the second half because they completely nullified us in the first."
Within minutes of the kick-off, Granada shot yet another goal, bumping their score up to 2-0. Immediately after, however, DV junior midfielder Benjamin Brathwaite took possession of the ball and passed it to Kawamoto. Kawamoto passed it to junior midfielder Zaid Slayyeh, who kicked a long ball to Bryson. Bryson then headed the ball over Granada's goal keeper to score DV's first goal of the game.
Unrelenting, DV immediately attempted another goal with senior defender Sterling Kung passing the ball to freshman forward Jai Sahni. Then, Sahni and Kawamoto passed the ball between each other, dribbling upto the goal, but Granada's goalie caught the ball and threw it back overhead. However, DV player Sahni intercepted Granada's throw and kicked the ball to DV junior defender Robert Yeo, who scored the team's second goal, tying the game 2-2.
As DV quickly caught up with Granada, DV senior forward Milo Tucker shot, giving DV the lead, 3-2. Although DV kept up a good offense, Granada dribbled past DV's defense again, pushed through the field, and tied the game at 3-3, with only twenty minutes left in the entire game.
Near the end of the match, much of the game was hidden amid the fog. With only a minute left in the game, Bryson narrowly scored the defining goal of the game. As a result, the Wildcats earned a 4-3 victory over Granada.
After the game, junior defender Ryan Motta said, "We beat Granada 4-3, in the last second. So it felt pretty good. It's just really good to get a win again."
The next week, however, DV lost against Amador Valley 3-1 on Jan. 22 in their fifth home league game of the season that was marked by numerous fouls.
JV Head Coach Julio Lopez remarked afterwards, "It was a tough game, the boys fought but we were unlucky with the foul count. We just weren't able to dig ourselves out of the three goals that the — Amador — got."
Despite multiple attempts at a goal, the Wildcats were unable to overcome their opponent's defense in the first half of the Amador game and committed numerous fouls.
William Li attempted a shot in the first thirty seconds of the game with Price's assist. Later into the game Kawamoto successfully passed another ball to Li, who missed the goal narrowly.
However, halfway into the game, DV's offense slowly fell apart as their passes continued to be intercepted by the opposing side; Kawamoto tried to pass to DV senior midfielder David Parkin, who was unable to see the ball and turned around too late. Amador Valley then took the lead as the Dons successfully scored a free kick. Kawamoto and Li continued to attempt to score, but failed to land a goal.
In the last minute of the game, Amador Valley was granted a penalty kick and scored yet again, leading the game 2-0 for the first half. DV player Bryson received a yellow card for making contact with a Amador player with his shoulder.
Less than ten minutes into the second half, Amador Valley wove between the gaps in the Wildcat's defense and kicked the ball past Gaasvik, making their third goal of the game. Despite dropping morale and rising foul count, DV defender Motta continued efforts to deflect attacks and intercept passes between Amador's offense and managed to pass the ball to Kawamoto, who went on the offensive. In the last ten minutes of the game, Slayyeh assisted Bryson in finally scoring, and the game ended with a score of 3-1.
Despite the defeat, player Hudson Price expressed that it wasn't a total loss, "[The game was] pretty frustrating 'cause we played a lot of kickball, but other than that it was good competition… it was pretty fun [going against] those guys."
DV will be playing against Monte Vista on Feb. 5 and their rivalry game against Dublin will be on Feb. 7.
Coach Lopez, reflecting on what the team had to work on in preparation for the next game, said, "[We have to be] making sure that the boys are stepping and we're not letting them just dribble the ball as well as making sure that we contain — making sure that we keep the ball in our possession and we make sure we finish the chances that we [do] get."

About the Writers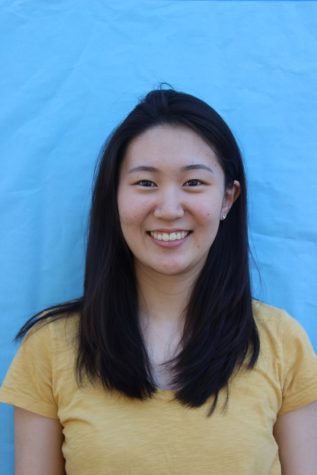 Sarah Kim, Features Editor
Sarah joined because she wanted to involve herself in her community and learn about journalism! She thinks journalism is a great way to step out of her comfort zone while also joining one of the tightest communities...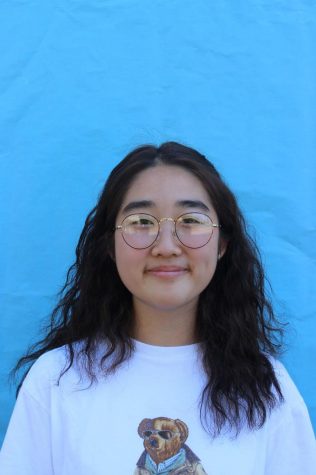 Elaine Park, Arts and Graphics Editor
Elaine joined the Tribune to learn more communication and creative skills. She has been in Journalism for two years as an arts and graphics editor. Most of all, Elaine hates bugs.